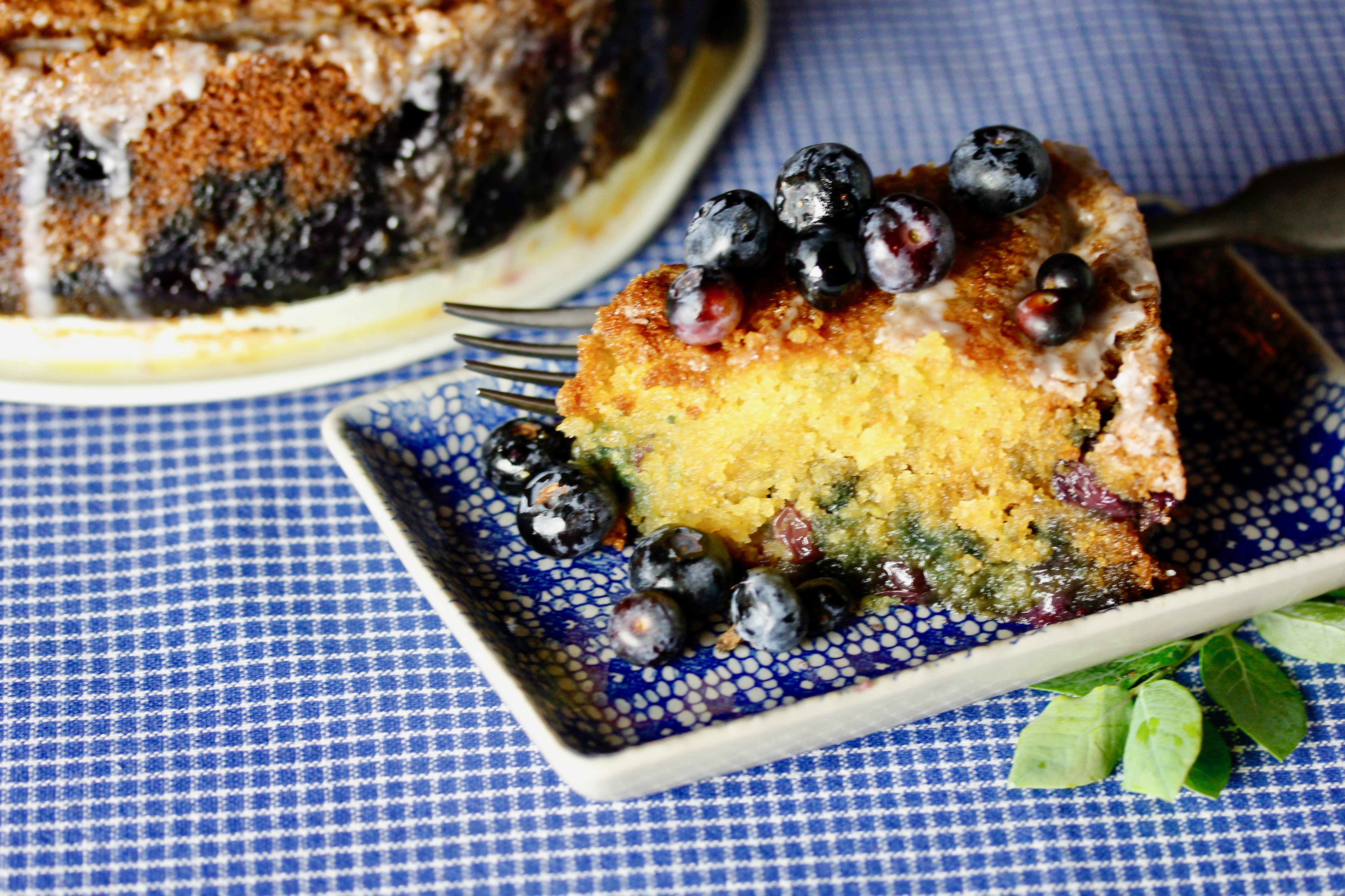 Cake is my favorite food. If you follow @americastable on Instagram you know we have a regular feature called 'Cakes We Have Known and Loved.' I would add this to my cake pantheon of personal favorites because 1) it has blueberries, 2) it's not cloyingly sweet and 3) the mascarpone cheese makes it oh-so-smooth and rich.
It's been a while since I've had time to really create a recipe for the blog rather than passing along good recipes from other people and places, and it feels really good to have the time to devote to it again. Expect lots of new content and original recipes this summer, folks. I'm baaack!
Blueberry Cornmeal Poundcake
Serves: 8
Prep time: 1 hour

Ingredients
1 1/3 cups cake flour
2/3 cup yellow cornmeal
6 tablespoons coconut oil
2 teaspoons baking soda
2 teaspoons baking powder
2 eggs
1 tablespoon vanilla extract
1 teaspoon honey
1 ¼ sticks unsalted butter, room temperature
¾ cup sugar plus 3 tablespoons sugar
1 ½ teaspoons salt
½ cup ricotta cheese
¾ cup plain yogurt (mix cheese and yogurt together before adding to batter)
3 cups fresh blueberries plus one cup for garnish

For the glaze:

1 cup confectioner's sugar
¼ cup elderberry liqueur (optional)
Directions
Preheat oven to 325 degrees. Spray a springform pan with cooking spray.
Mix flour, cornmeal, baking powder and baking soda together in a large bowl. Whisk coconut oil, eggs, vanilla, and honey in another bowl. Beat butter, using an electric mixer, with ¾ cup plus 2 tablespoons sugar and salt until creamed. As mixer is running, add egg mixer until blended. Add flour mixture until blended, and follow with ricotta and yogurt until batter is blended. Batter will be fairly stiff.
Pour half the batter into the pan and scatter half the blueberries over it. Add remaining batter and spread so that the blueberries are covered; sprinkle remaining blueberries over and 1 tablespoon of sugar.
Bake for one hour and fifteen minutes until golden.
Cool before cutting, and pour sugar glaze over the top. Garnish with additional berries and serve.