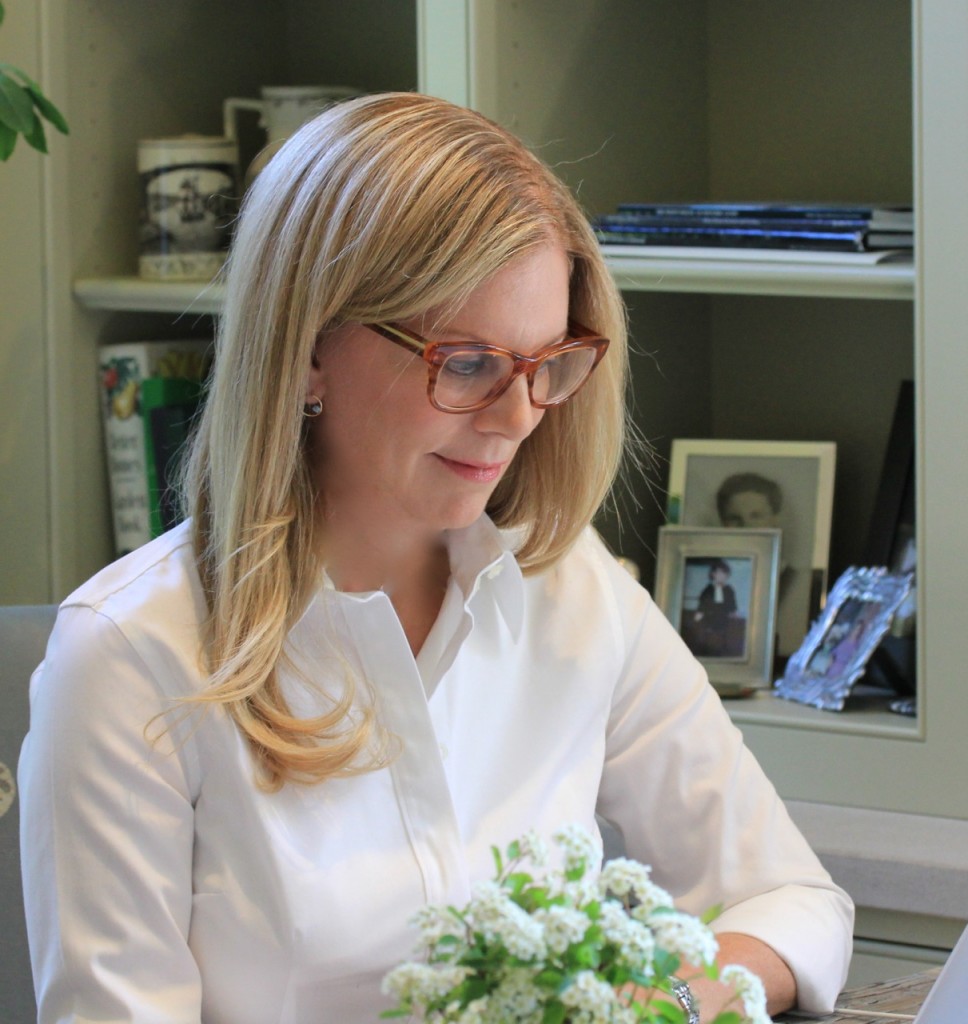 This is the part where I'm supposed to write charmingly about my life.  It makes me squirm, because to paraphrase Ron Swanson, a character in the TV show Parks and Rec (one of my favorites), "I never want anyone to know anything about me at any time." So with that in mind, here's what I can tell you:
I've been an event planner throughout my career, when I wasn't being a fulltime mom. I've worked for think tanks, political campaigns, private individuals, and companies, sometimes full-time and sometimes from my home with a baby hanging over my shoulder. In 2004, I worked in the George W. Bush administration, where I found Laura and George W. Bush to be grateful and kind bosses – and superb hosts.  I feel lucky to have served as the White House Social Secretary during their time there. This blog isn't about politics, it's about the pleasures of cooking and entertaining, with a dash of White House tradition thrown in, so if the Bush part derails you, well, as Jerry Seinfeld used to say, "That's a shame." And I may watch too many television sitcoms.
Other things you should know: I've been happily married for 33 years, have two grown daughters – one on each coast – an enormous shaggy dog named Auggie, and a shelter pup, Teddy, who spends his days at the window, waiting to chase one particular squirrel – his personal nemesis – out of the garden each day.   I'm perpetually ten pounds overweight because I love to cook, and have been told I have a sophomoric sense of humor that should be beneath the dignity of a woman of a certain age.
One of the things I learned at the White House is that people are wildly enthusiastic about American food and our constantly expanding culinary repertoire.   The food scene has exploded, but not everyone has time to live on the cutting edge of American cuisine, so I hope this site will be a good stop for you to surf cooking trends, without having to dive into complicated or overly-exotic recipes.  I veer toward healthy foods, but we can't change how we eat overnight, so there's plenty here that falls into the category of traditional American favorites.   Sometimes I write a bit about manners because they are the thin veneer of civilization that separate us from the beasts.  Etiquette is not just about knowing which fork to use, it's about treating each other with kindness – even (and especially) in the anonymous abyss of the internet. I'd love to hear your comments, criticisms, and ideas about this blog.