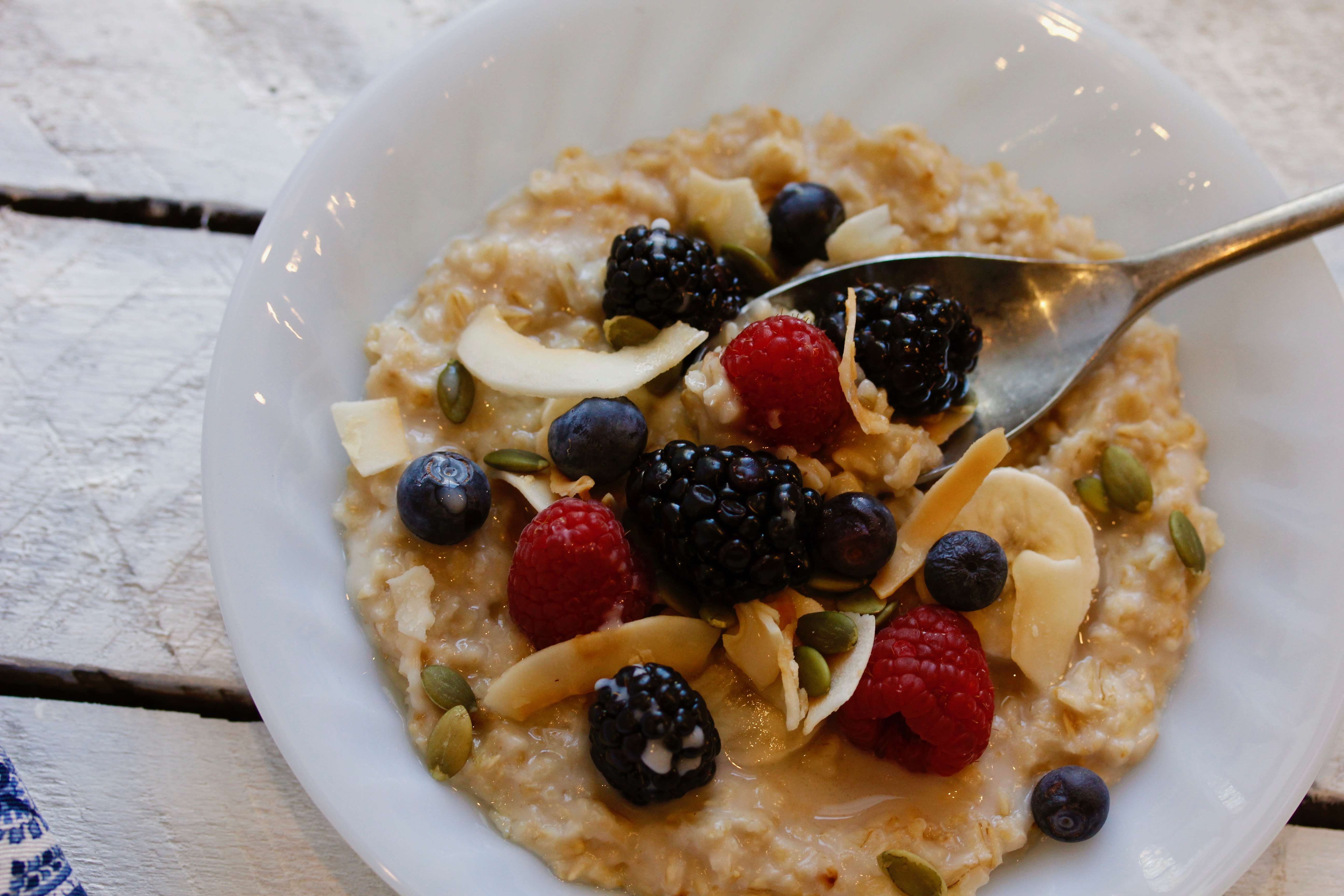 This isn't a recipe, so much as an assemblage of ingredients for a truly delicious breakfast. If you think of oatmeal as a gunky, glutinous mess, this will change your view forever — this oatmeal is soft, creamy, and coconutty, with lots of crunch from the seeds and coconut chips and little pillows of fresh fruit flavor explosions all in one bite. And it couldn't be easier — just make sure you have a can of coconut cream in the kitchen and some toasted coconut chips (which are an excellent snack to have around anyway when you need to nibble on something sweet but don't want to overdo it.) You're going to love this!
Coconut Oatmeal
Serves: 4
Prep time: 7 minutes
Ingredients
2 cups rolled oats
2 1/3 cups coconut cream, canned
2 cups water
½ cup honey
2 thinly sliced bananas
1 cup red raspberries
1 cup blueberries
1 cup blackberries
½ cup toasted coconut (like Bare, toasted organic coconut chips)
sprinkling of pumpkin seeds
Directions
In a medium saucepan, add water, oats, and 2 cups coconut cream and simmer until oats are soft and creamy.
Pour into bowls and top with bananas, berries, coconut and pumpkin seeds.
Drizzle with honey and remaining coconut cream and serve immediately.