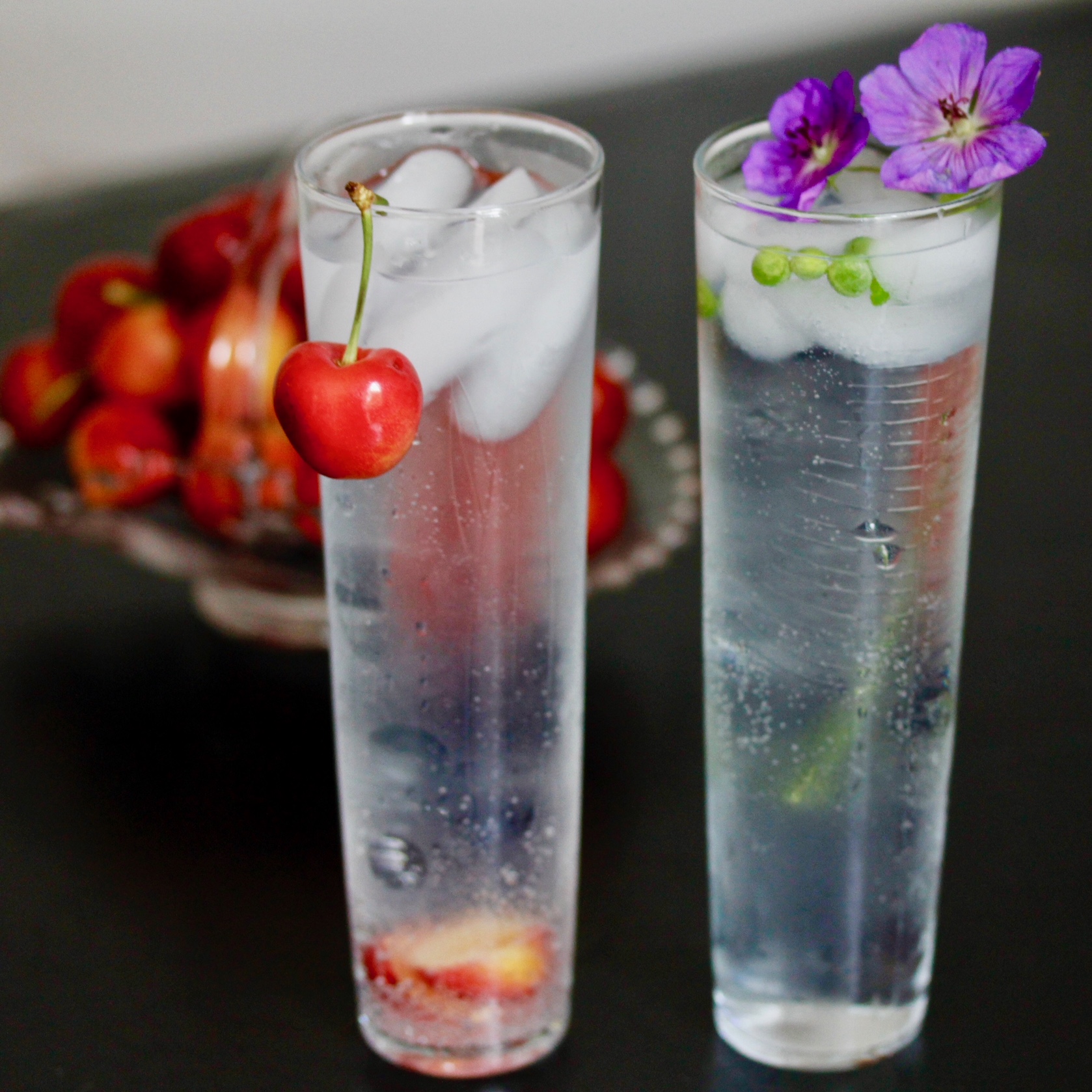 Sometimes I'm in the mood for a cocktail, but not the alcohol in the cocktail. Others in the world of spirits must be on the same wavelength because there's a new product in the UK called Seedlip, non-alcoholic spirits that add a mélange of flavors to tonic, soda, or a light carbonated beverage for a deeply satisfying non-alcoholic cocktail. Seedlip comes in two flavors – Garden and Spice – and it's turning up in some of the hippest restaurants and bars around London.
There are endless variations on the drinks you can mix up, and I've included four to get you started. With the addition of a garnish or two, they are beautiful, delicious, and very healthy. And did I mention that Seedlip has no calories? This is my favorite new summer drink.
Garden and Tonic
Serves: 1
6 ounces tonic water
3 tablespoons Seedlip Garden
Handful of fresh peas
Serve over ice.
Garden and Elderflower Liqueur
3 tablespoons Garden
2 tablespoons St. Germain elderflower liqueur
(If you want a truly non-alcoholic drink you can use elderflower soda instead of the St. German.)
Garnish with a small green tomato or a sliver of cucumber and serve over ice.
Spice and Ginger Ale
2 tablespoons Seedlip Spice
6 ounces ginger ale
Garnish of orange slice and a strawberry, and serve over ice
Spice and Tonic
6 ounces tonic water
3 tablespoons Garden
Two pitted cherries for garnish