BLUEBERRY GRAPEFRUIT MUFFINS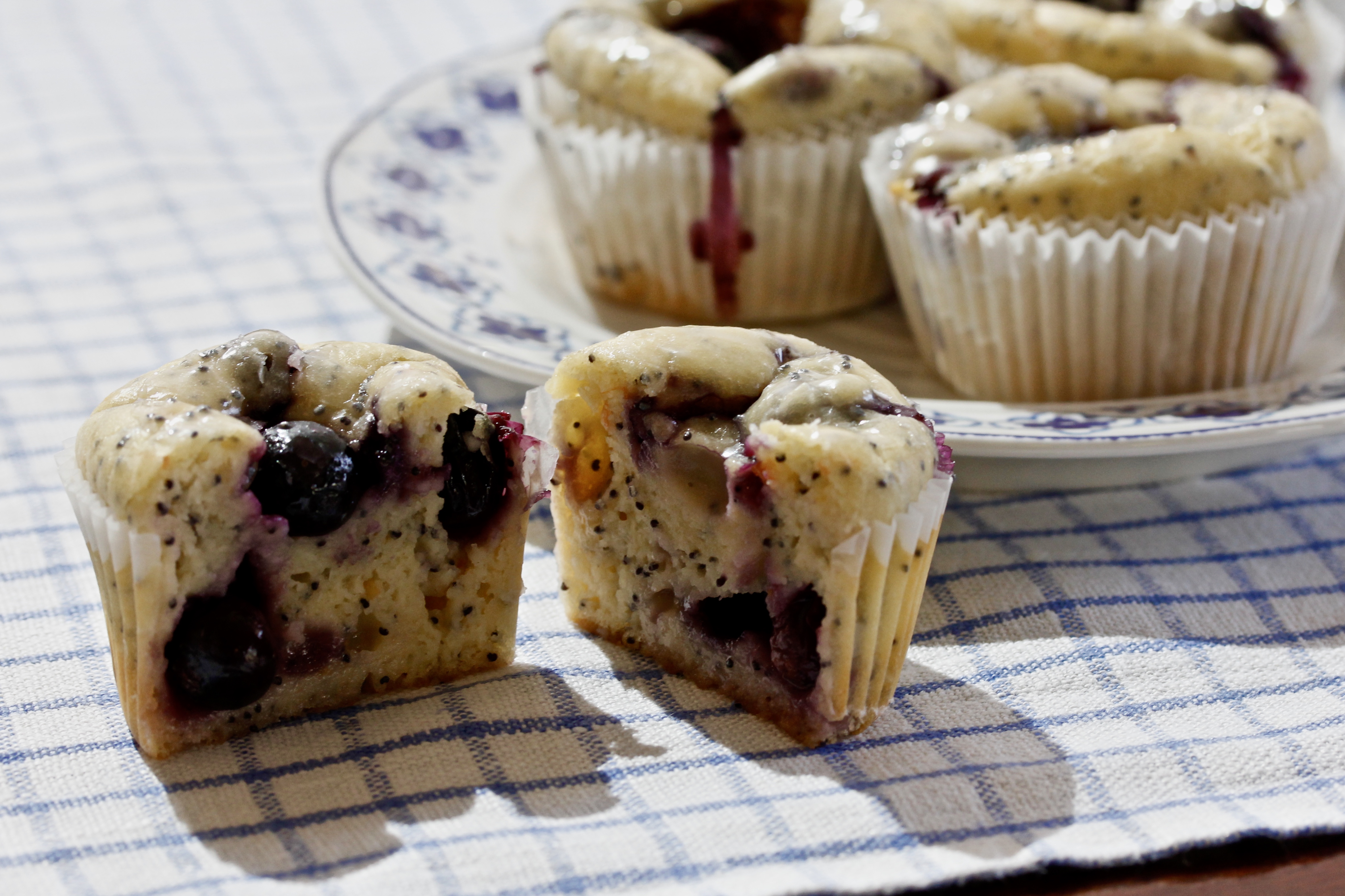 These muffins have a lot going on – blueberries, grapefruit juice (with a little pulp thrown in for texture), poppy seeds, and yogurt. I was feeling experimental, and this is one of those recipes that makes me think I should follow my instincts more often. It's breakfast in a muffin tin: juice, fruit, and carbs, and there's no need for butter because they already have so much flavor. These were gone in a few seconds, though I managed to save one for the biggest vegetarian in our family – Auggie, the shaggy rescue dog – he loves blueberries, and these muffins!
Blueberry Grapefruit Muffins
Prep time: 45 minutes
Serves: makes 9 muffins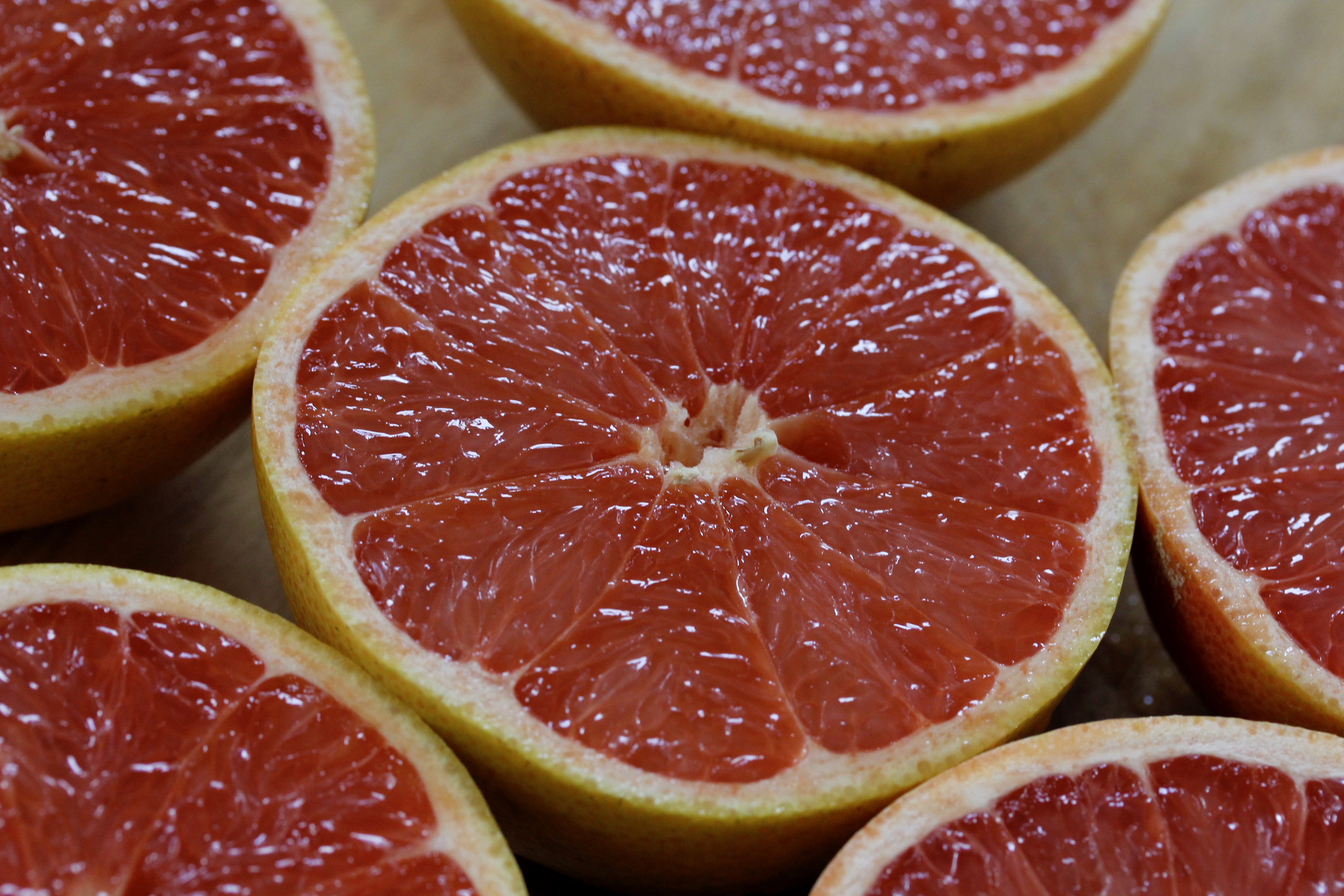 Ingredients
1 ½ cups flour
3/4 teaspoon salt
2 teaspoons baking powder
1 cup sugar
2 large eggs
1/3 cup vegetable oil
1 tablespoon grapefruit zest
1 teaspoon vanilla
¾ cup plain yogurt
6 tablespoons fresh grapefruit juice
1 cup fresh blueberries
1 ½ tablespoons poppy seeds
½ cup powdered sugar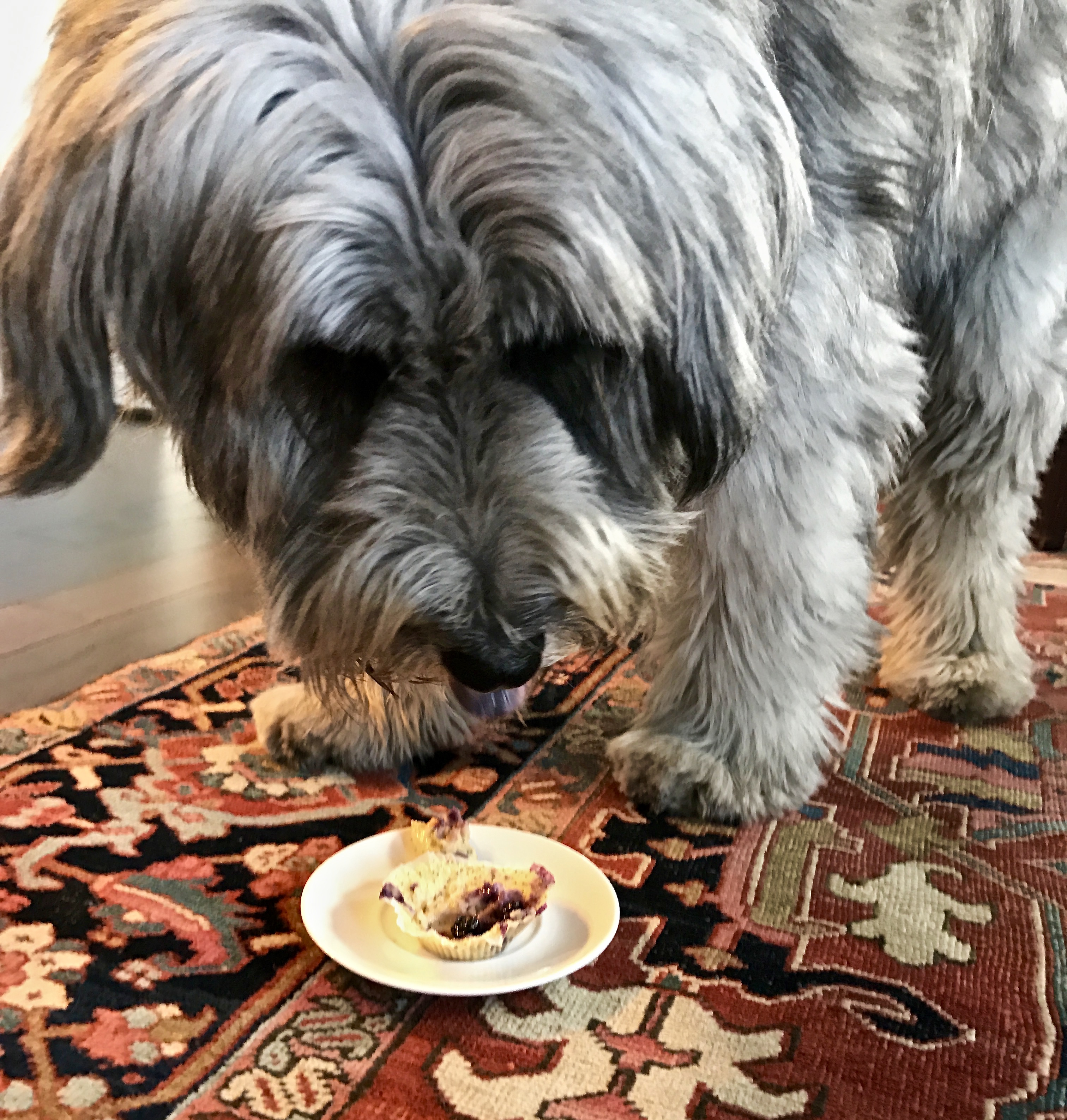 Directions
Preheat oven to 350 degrees.
Line a muffin pan with paper muffin holders.
Mix together flour, salt and baking powder.
Mix grapefruit zest into cup of sugar, using fingers to mix it well.
Mix oil, eggs and vanilla and beat with electric mixer for 3 minutes on high. Add half of the dry ingredients and the yogurt and mix together on low.
Add rest of dry ingredients, 5 tablespoons of the grapefruit juice and 1 tablespoon of poppyseeds. Fold in fresh blueberries.
Spoon batter into muffin tin, filling each paper holder ¾ full. Bake for 27-30 minutes. Remove from oven and allow to cool.
Mix together ½ tablespoon poppyseeds with ½ cup powdered sugar and 1-2 teaspoons of grapefruit juice to make a light glaze.
Top muffins with the glaze and allow a few minutes for it to set before serving.