ROASTED SPRING VEGETABLES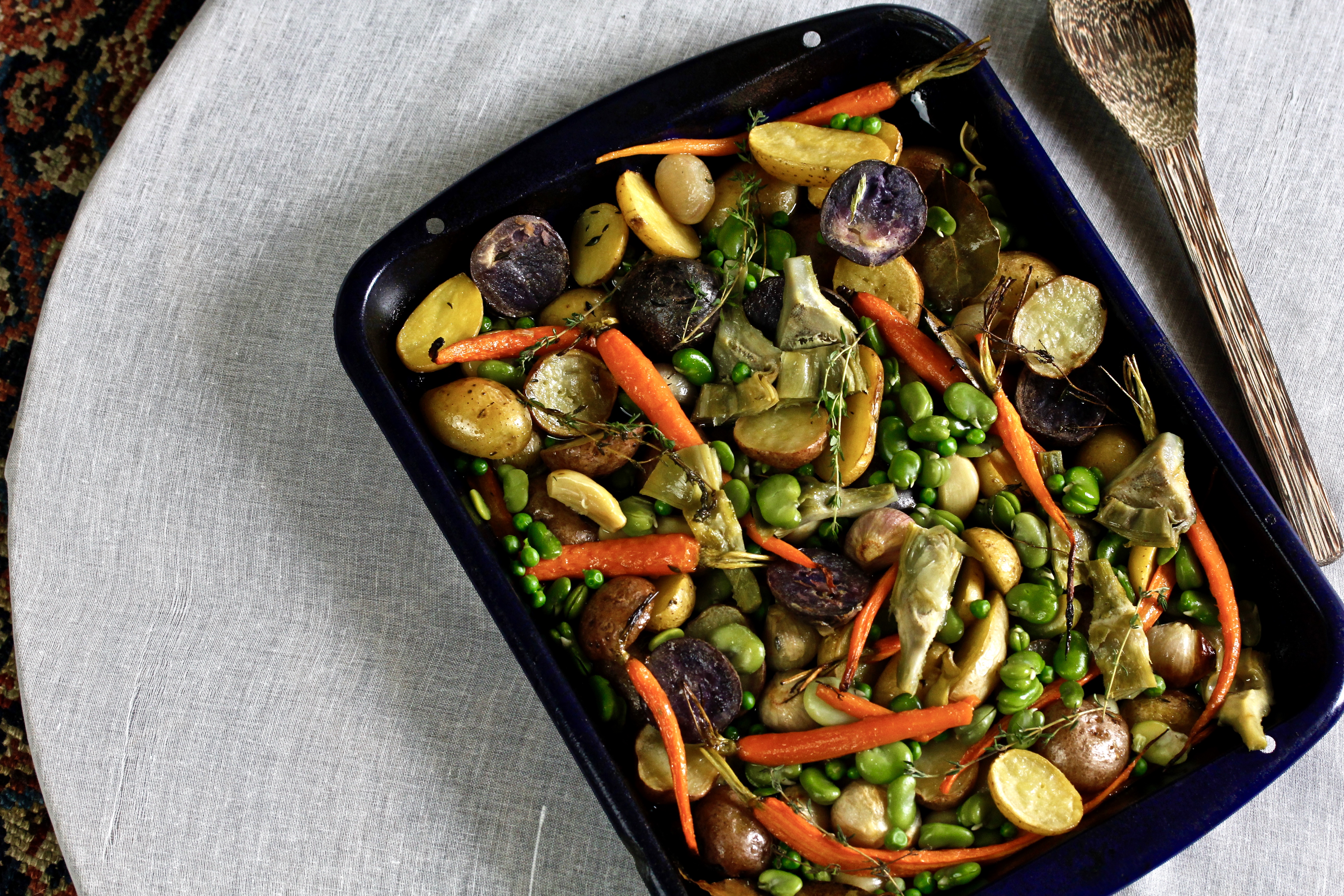 I love this time of year for it's newness: baby birds, tender shoots of green leaves everywhere, and all the tiny spring vegetables that are bursting with flavor and full of life-giving nutrients. Suddenly there are little new potatoes, so firm and sweet, baby peas and fava beans, young carrots and fresh spring thyme – what could be better on an Easter Sunday buffet, lined up invitingly next to a honeyed ham and a big plate of beaten biscuits? It doesn't take much effort either; in fact, it's a great job for a young chef (old enough to use a knife), to cut up onions and potatoes, peel asparagus, and shell peas. This recipe is especially good because the broth keeps the vegetables moist and tender, and the bit of lemon adds just enough flavor to make it interesting. Enjoy!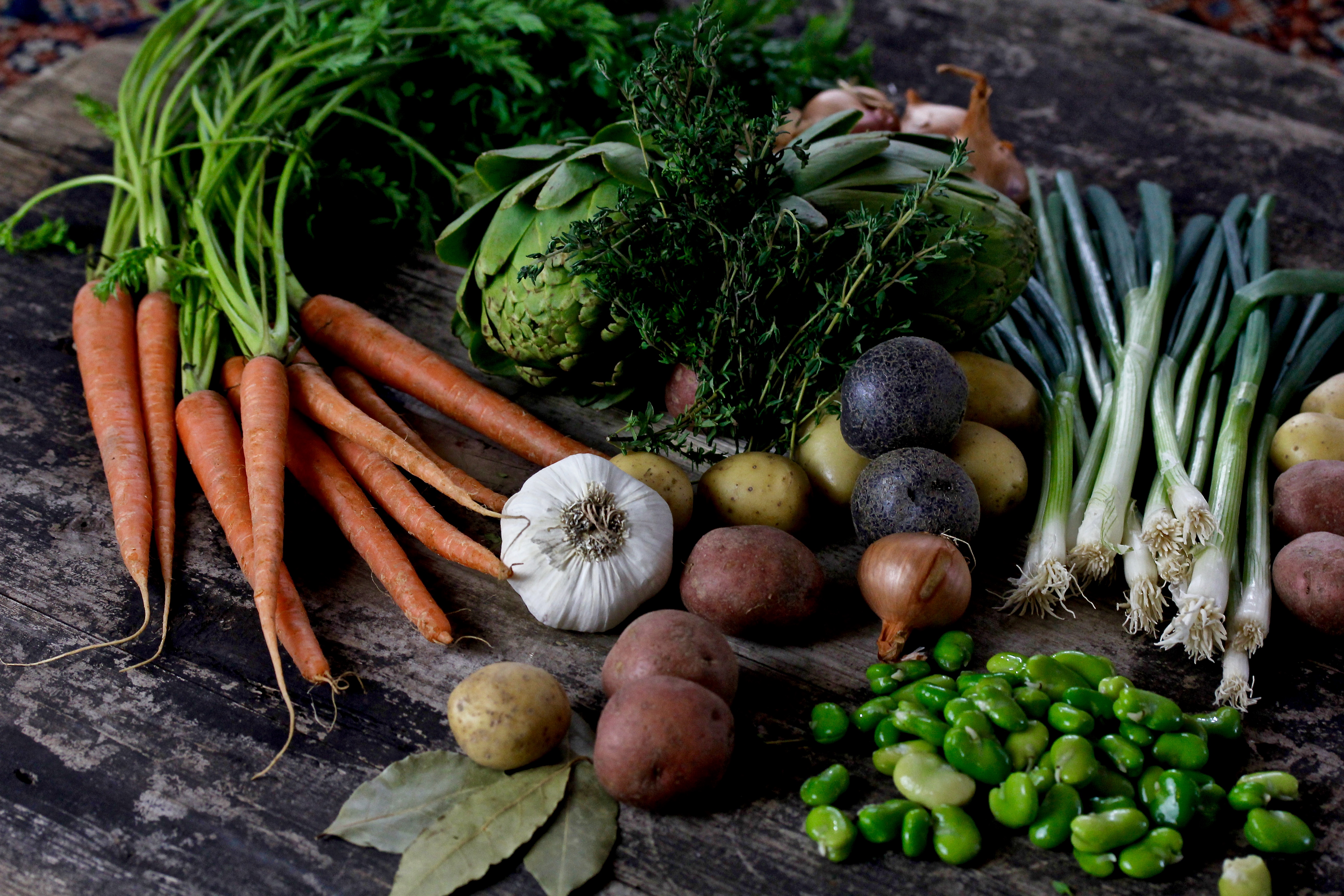 Roasted Spring Vegetables
Serves: 6
Prep time: 1 hour, 30 minutes
Ingredients
1 pound new potatoes of different colors, washed and cut in two
10 ounces young carrots
12 shallots, peeled
½ tablespoon fresh ginger, grated
1 head of garlic, cloves peeled and separated
6 thyme sprigs, plus two more for garnish
1 lemon, peeled and quartered
2 fresh artichokes or a 10-ounce tin of artichoke hearts
3 bay leaves
6 tablespoons olive oil
12 ounces vegetable stock
6 tablespoons dry white wine
2 tablespoons honey
½ cup frozen fava beans
½ cup fresh peas
salt and pepper to taste
Directions
Preheat oven to 350 degrees.
Peel carrots, cut lengthwise unless they are very slender.
If you are using fresh artichokes, in a 4-quart saucepan, place artichokes and cover with water and add a teaspoon of salt. Boil for 20 minutes, drain and cool. Discard petals. Cut into quarters and discard the choke.
Pile potatoes, carrots, shallots, ginger, garlic, thyme, coriander, lemons, bay leaves, wine, olive oil and vegetable stock into a large roasting pan so they can lay in a single layer.
Season with salt and pepper and stir. Set the pan on the top of the stove and bring stock to a
boil.
Move pan to oven and cook for 45 minutes, turning occasionally.
Add the artichoke hearts. Add to vegetables and roast another 15 minutes. Drizzle the honey over the vegetables and roast another fifteen minutes.