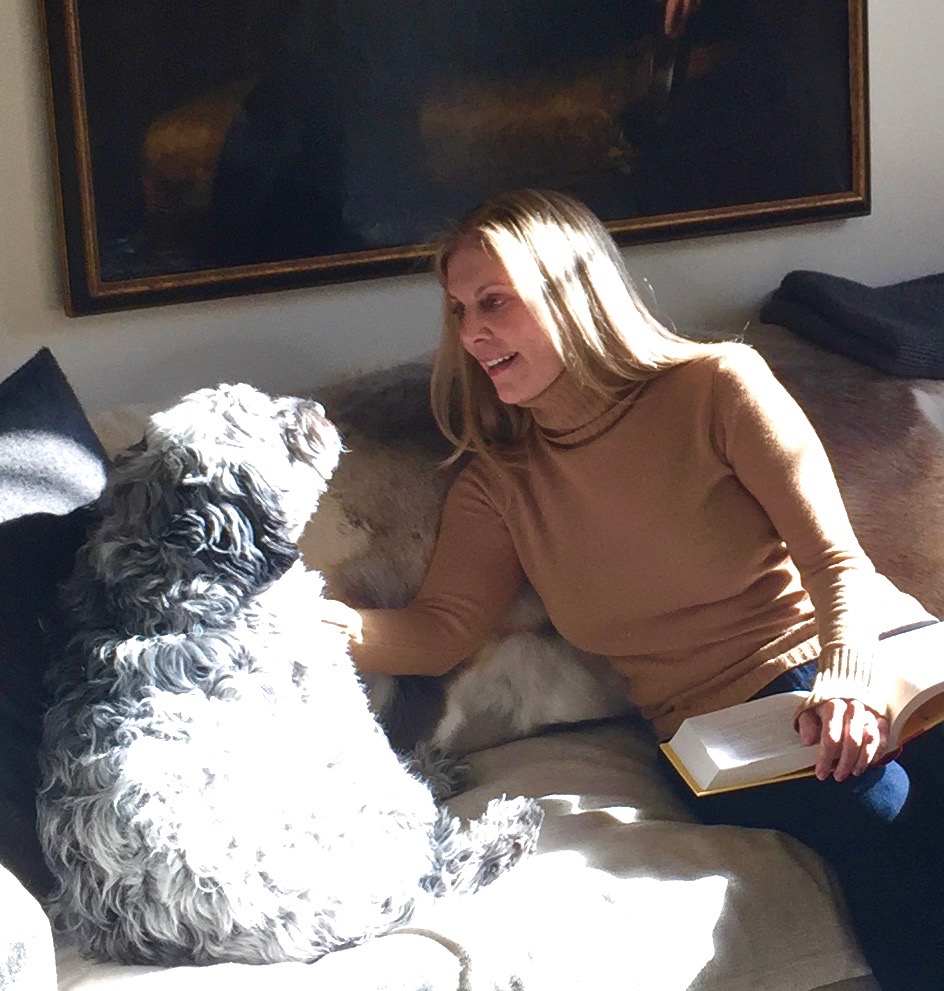 Welcome back! I've been on hiatus, but I'm recharged and full of things to talk about. America's Table is widening its reach. There's a lot going on in the world and I can't help but notice there might be more important things in life than the ultimate brownie recipe (though a great brownie does deserve to be appreciated.)
In addition to recipes, garden tips and flower arrangements, pet lovers will be finding more to like on AT. And if you care about safe drinking water and clean air and food safety – stay tuned. If you're sick of the political discourse in this country, let's talk about how to change it. Most of us live quietly, not making waves because we're too busy trying to make things work. When bad behavior becomes the norm, we're diminished as a society, but we can't let it change who we are as individuals. Practice kindness and respect every day – think of it as a form of passive political resistance that helps keep you true to yourself. The kitchen table is often the place where important things get hashed out at home, and I hope you'll think of America's Table as a place where people can agree – and disagree – with civility.
Let's start with dogs and cats. An animal can be a beloved companion, offering deep affection and loyalty that enriches our life. They make us feel needed. More people are realizing that animals are sentient beings; astute perceivers of emotion who smile and laugh, bond with other animals, and have personalities as unique as any human's. Yet they are completely dependent upon us for their well-being.
Did you know:
It's estimated that three million dogs and cats are euthanized each year in the US? While the number of animals euthanized has diminished steadily over the last 30 years, killing three million dogs and cats in 2019 is not just inhumane, it's barbaric.
Twenty-five percent of the animals found in shelters are purebred. You don't need to pay thousands of dollars for a particular breed. Rescue associations for most breeds can be found online and will help you locate the type of animal you're looking for.
Americans are generous supporters of animal rescue efforts. The ASPCA and the Humane Society each have annual revenue of nearly $200 million – yet – according to HumaneWatch.org, the Humane Society spends less than 1% of its budget to support animal shelters. The ASPCA – you know, the one with the sad commercial of suffering dogs with the Sarah McLachlan song playing in the background? That commercial raised over $100 million for the ASPCA, but in 2013 they gave only $4.9 million to support animal shelters. I'm not saying these organizations don't help animals – but they sure don't do enough where the need is greatest, to support the 3500 animal shelters in the US. As a former professional fundraiser, I can tell you both spend far too high a percentage of their budgets on fundraising and staff salaries, and not enough on the animals they purport to help.

If you want to support animal shelters, give to your local shelter or SPCA, or one of the shelters listed in the link below as the best in the country: https://topdogtips.com/best-animal-shelters/ This is the way to get the most bang for your charitable buck.

https://petfinderfoundation.com is a nationwide online adoption site that I love. I've adopted three dogs from the Petfinder site over the years, and they are very helpful, not only in locating animals but in organizing transport to get them to their new homes. They put up photos and information about thousands of adoptable animals at shelters around the country – sort of like a dating site for furry companions. You'll be able to read details about each animal, see where they're located, and learn specifics regarding the shelter they're in. Be warned though: if you love animals, this site is a little addictive.
More to come on this and many other subjects! (Btw, my Instagram feed is 80% dogs and I love a good pet story, so feel free to send photos and anecdotes about your pet to me anytime.)