My friend, Susie Poneman, owns and manages a floral design studio in the Washington, DC area called Heavenly Hydrangeas.  Her business grew from a love of entertaining and gardening; in fact, she has over 100 of the flowers in her home garden and took the name of her business from her own heavenly hydrangeas.  Since 2005, when a donation of flower arrangements to a charity auction received such rave reviews she was encouraged to begin her business, she and her team of designers have been creating exquisite floral accents for private parties, embassies, the Department of State and corporate galas.
Susie especially loves working with spring flowers, such as peonies, ranunculas and lilacs.  And last fall we collaborated on the annual fundraising gala for So Others Might Eat, a homeless shelter here in Washington. She created 125 bountiful centerpieces, made of fruit and vegetables, so that they could be repurposed afterward in the shelter's kitchen.
The point of this post is to share some of her inspiration with you. She has an expert and artistic eye with color and composition. Treat yourself to more of her work, or participate in one of her private workshops with a visit to her website: HeavenlyHydrangeas.com.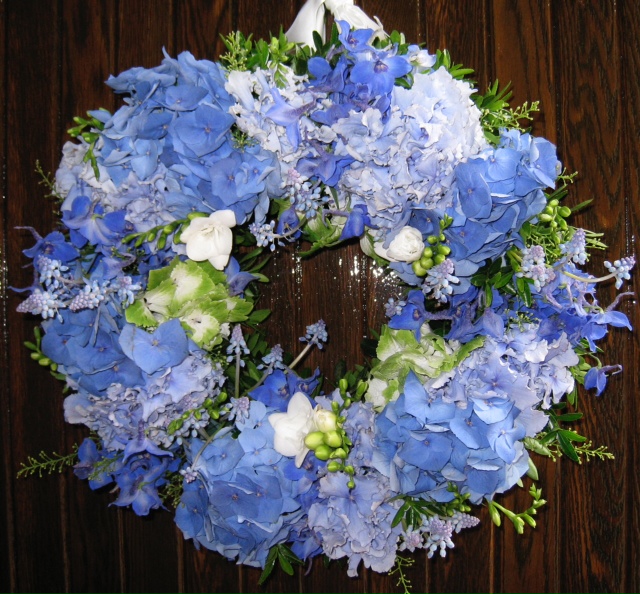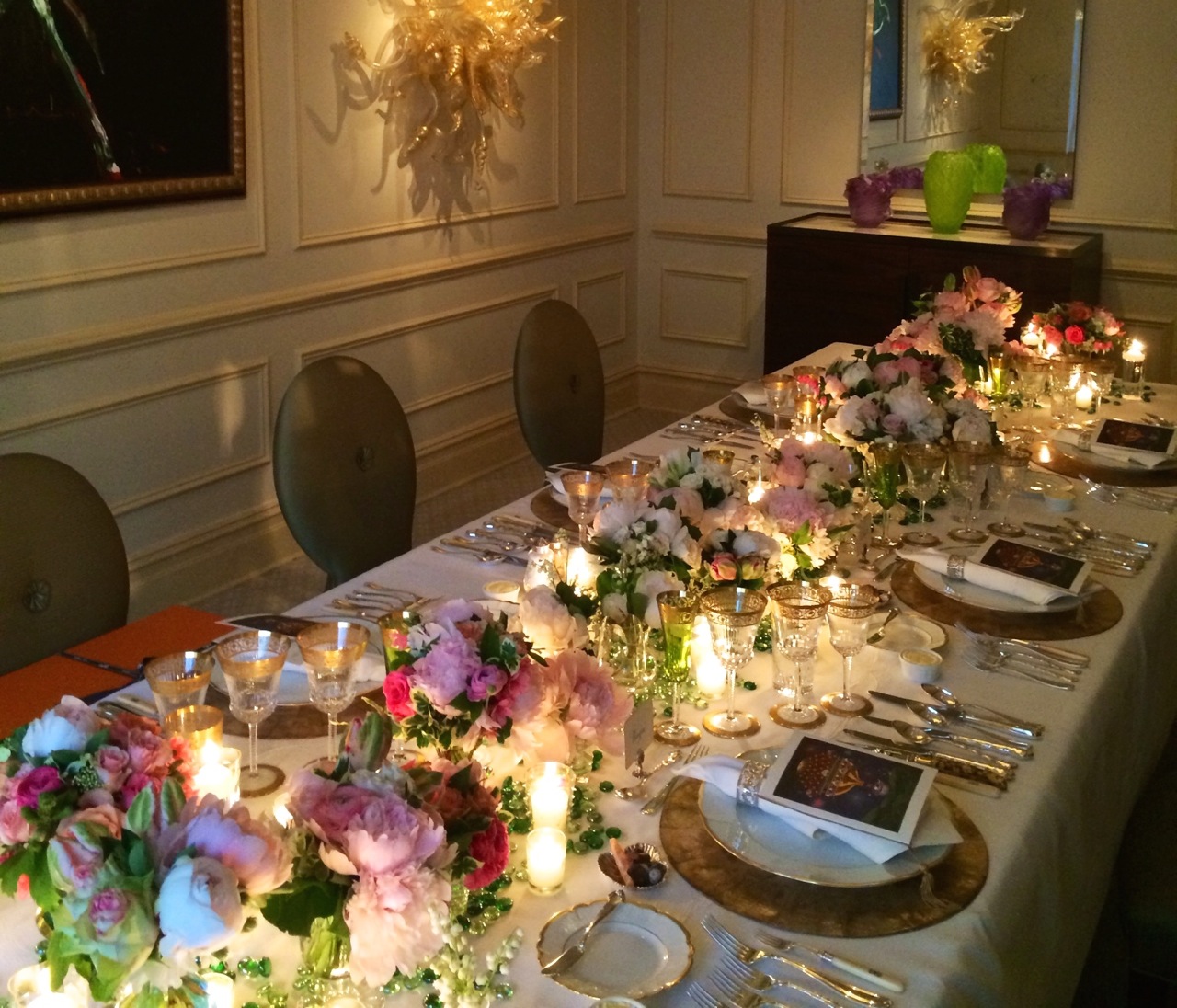 Did you know you can change the color of hydrangea blooms?
Here's how:
Hydrangeas come in varying shades of red, blue, purple, white, pale green, and pink.  The color of pink and blue hydrangeas can be altered with soil additives. It's easier to change a hydrangea from pink to blue than it is to change a blue one to pink.  White hydrangeas can never be altered, though I have had several plants that started out blue and eventually faded to white, probably a result of too much aluminum in the soil.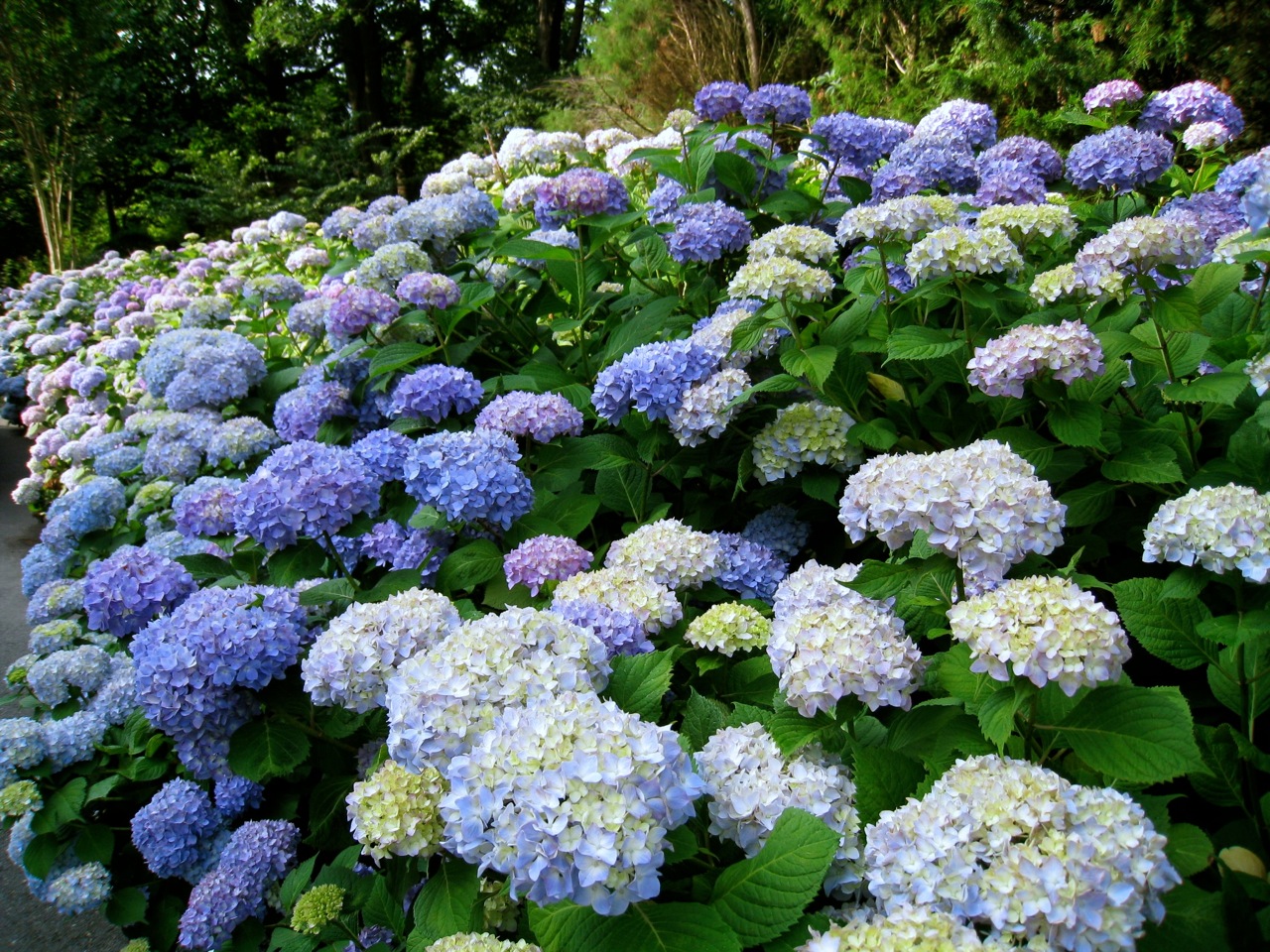 The pH of the soil determines the color of pink and blue hydrangeas. To change a blue hydrangea to pink, apply dolomitic lime to the soil, to push the pH balance above 5.5.  To persuade a pink hydrangea to turn blue requires regular applications of aluminum sulfate throughout the season – with lots of watering – to avoid burning the roots. It can be a challenge to keep a hydrangea blue if it is growing near sidewalks or concrete, because the lime in the concrete will leach into the soil nearby.  The depth of color is genetically determined, so no amount of soil adjustment will change a pale bloom to a deeply-colored one.  They're a particularly generous flower; one bloom can easily make an entire bouquet. Enjoy!