My friend Matthew Wendel is a very talented chef who worked for President George W. Bush and Laura Bush at their ranch in Crawford, Texas, as well as at Camp David, serving up delicious food to kings, queens, and heads of state. When I heard from him the other day, just as I was ruminating over what would be a transcendent Cinco de Mayo recipe for America's Table, I knew my quest was over. His Tex-Mex food is incredible (really, he needs to write a cookbook ASAP), and I knew any recipe he gave me would be memorable.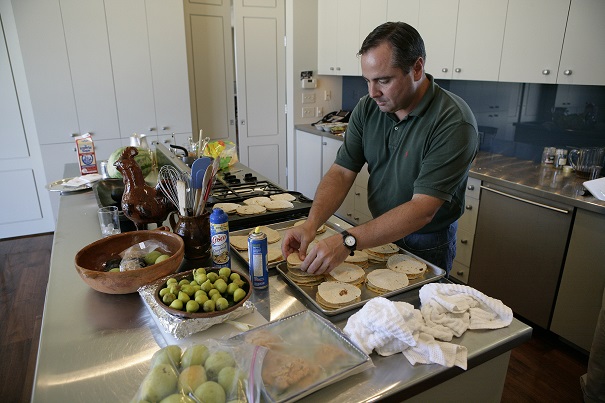 Matt Wendel working his Tex Mex Magic for a Private Lunch at the Bush Ranch 
One of the things I especially love about Matty's cooking is the simplicity of the ingredients and the flavors in his recipes. It is honest comfort food, meals you recognize and love, and the best version of that particular meal you're ever likely to get. Matty grew up in Danbury, Texas, one of nine kids, and his mother was a prolific and terrific cook, which started him on his path as a foodie. Working at the Crawford Ranch would have intimidated many chefs; one week he was cooking for the King of Saudi Arabia, a few weeks later, the Prime Minister of Israel. Dozens of world leaders enjoyed his classic American cooking with a Tex-Mex flair. I remember sending casual place cards and menu cards down to the ranch for these low-key but high-powered events – which was about all I needed to do, because he handled the rest of the meal himself.
Matty has very generously sent along two of his signature recipes, this one for a cajeta chocolate chip brownie.



Cajeta sauce is a traditional Mexican caramel sauce made with sweetened goats' milk, cinnamon, and vanilla. You can buy cajeta sauce in specialty stores or online, or you can substitute with dulce de leche (caramel sauce available in most grocery stores.) He says that the Bushes loved cajeta sauce with ice cream, so he was inspired to create a brownie recipe that incorporates it. I know you'll love it!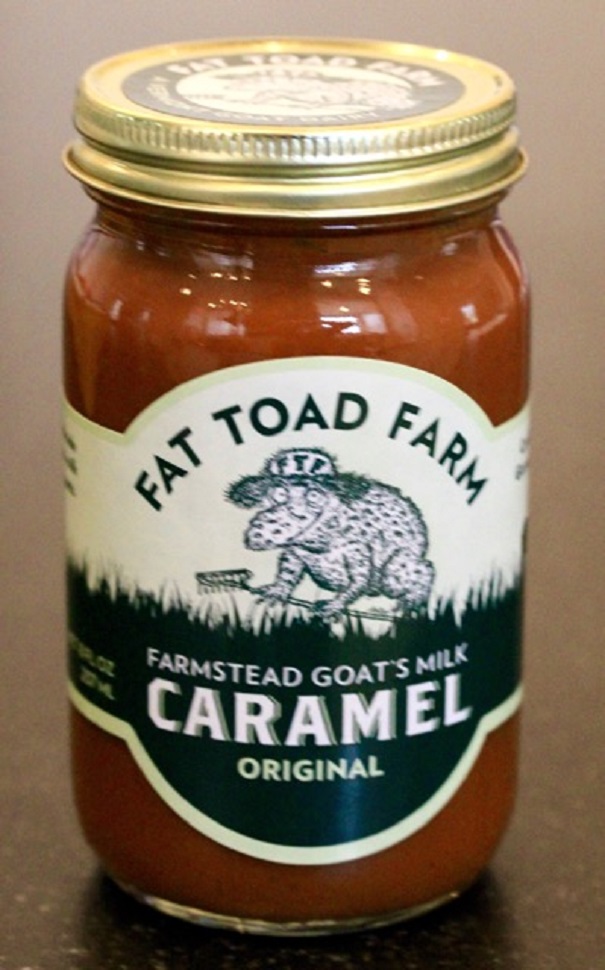 And be sure to check back in on Monday, when we'll be sharing THE definitive guacamole recipe from Matt – whichever side of the border you're on!
Serves: 6-8
Prep time: 40 minutes, including 25 minutes baking time

Ingredients
1 cup flour
½ teaspoon baking powder
1/8 teaspoon baking soda
½ teaspoon salt
½ cup butter, melted
1 cup dark brown sugar, packed firmly
1 egg, slightly beaten
1 teaspoon vanilla
¾ cup pecans, chopped
6 ounces semisweet chocolate chips
½ cup cajeta sauce or dulce de leche
Directions
Sift together flour, baking powder, baking soda and salt. Cream together brown sugar and melted butter until smooth.
Add slightly beaten egg, vanilla and pecans to creamed mixture and blend together.
Add flour mixture, a small amount at a time, and mix well after each addition of flour. Mixture will be thick.
Spread in a greased 8×8 inch pan and sprinkle with chocolate chips.
Drizzle the cajeta sauce or the dulce de leche over the top of the brownie batter.
Bake in a preheated oven at 350 degrees for 20-25 minutes. Do not overbake.

Cool in pan and cut into squares.