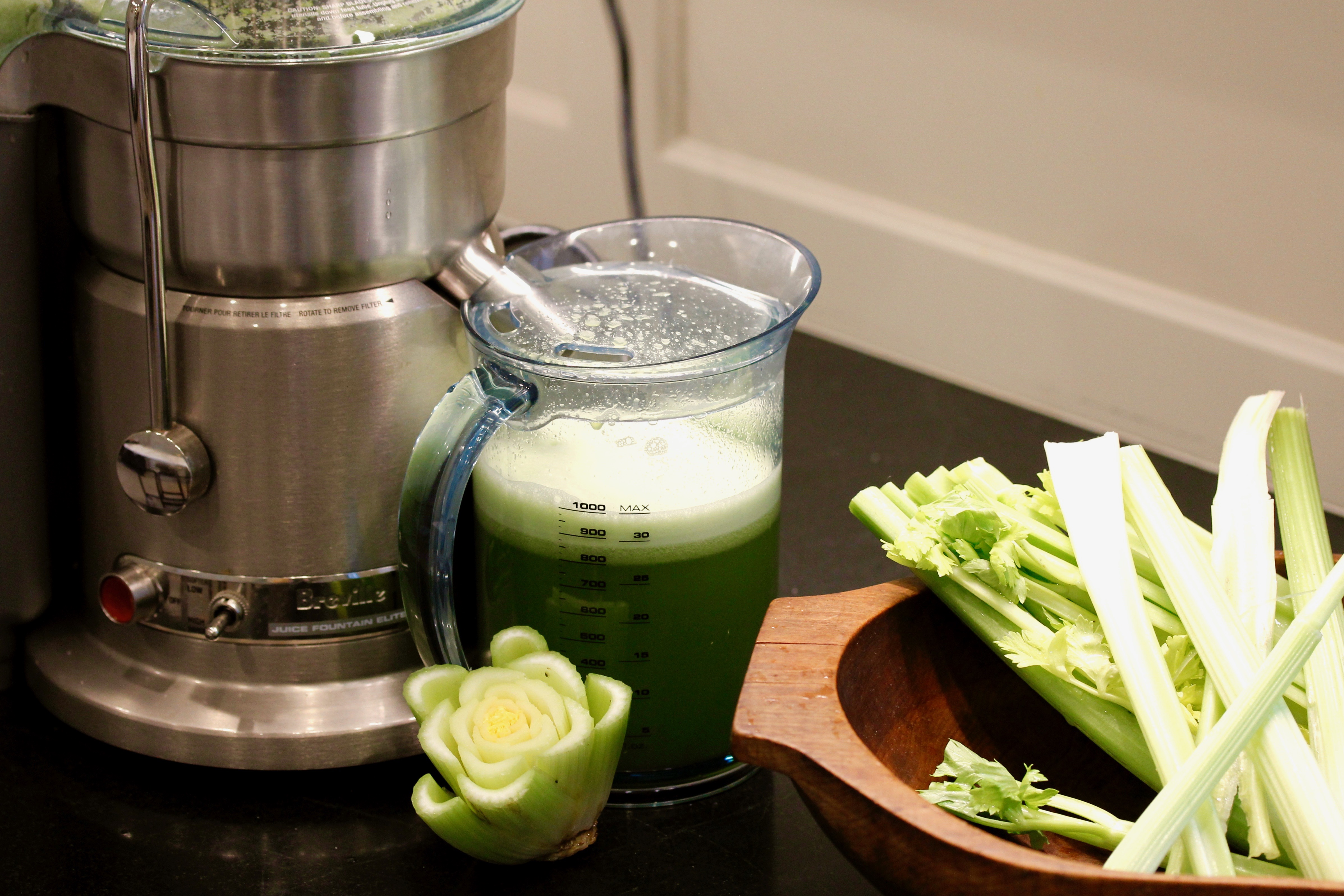 I don't mean for this to sound like a commercial, but I love celery juice, and it's having a moment. More than a moment – if you've never heard of a book called Medical Medium by Anthony William, you must be incredibly healthy and God bless you! For me, drinking celery juice every day has been life-changing.
I've never written a post advocating a particular diet or supplement before because I'm deeply skeptical of miracle cures and exotic diets. (I'm also a private person who would rather not share the details of my shingles, high blood pressure, or any other ailments.) For celery juice, I make an exception because it has materially changed my health.
Full disclosure, I have always hated celery, in fact I was allergic to it as a kid. But after reading Medical Medium and seeing the effect it had on people with chronic illnesses, I decided to give it a try. I've been drinking celery juice every day for five months now and the results are amazing.
I used to have shingles 4-6 times a year, with each outbreak lasting up to six weeks. I haven't had shingles once since drinking the celery juice. I can't explain why it works, but it does. Celery juice also has a soothing and balancing effect on the digestive system that is wonderful, and I've been able to reduce the amount of blood pressure medication I take by half. It would be hard to believe if I wasn't experiencing it myself.
My husband is drinking celery juice also these days and feels the benefit also – now we get up in the morning feeling the need for it the way we used to crave coffee. It's baffling, but I'm just grateful that it's working. It's said to be a natural solution for dozens of chronic, auto-immune diseases; here's the link if you want to have a look at the website: http://www.medicalmedium.com
Btw, this is not sponsored content. I really believe celery juice works.