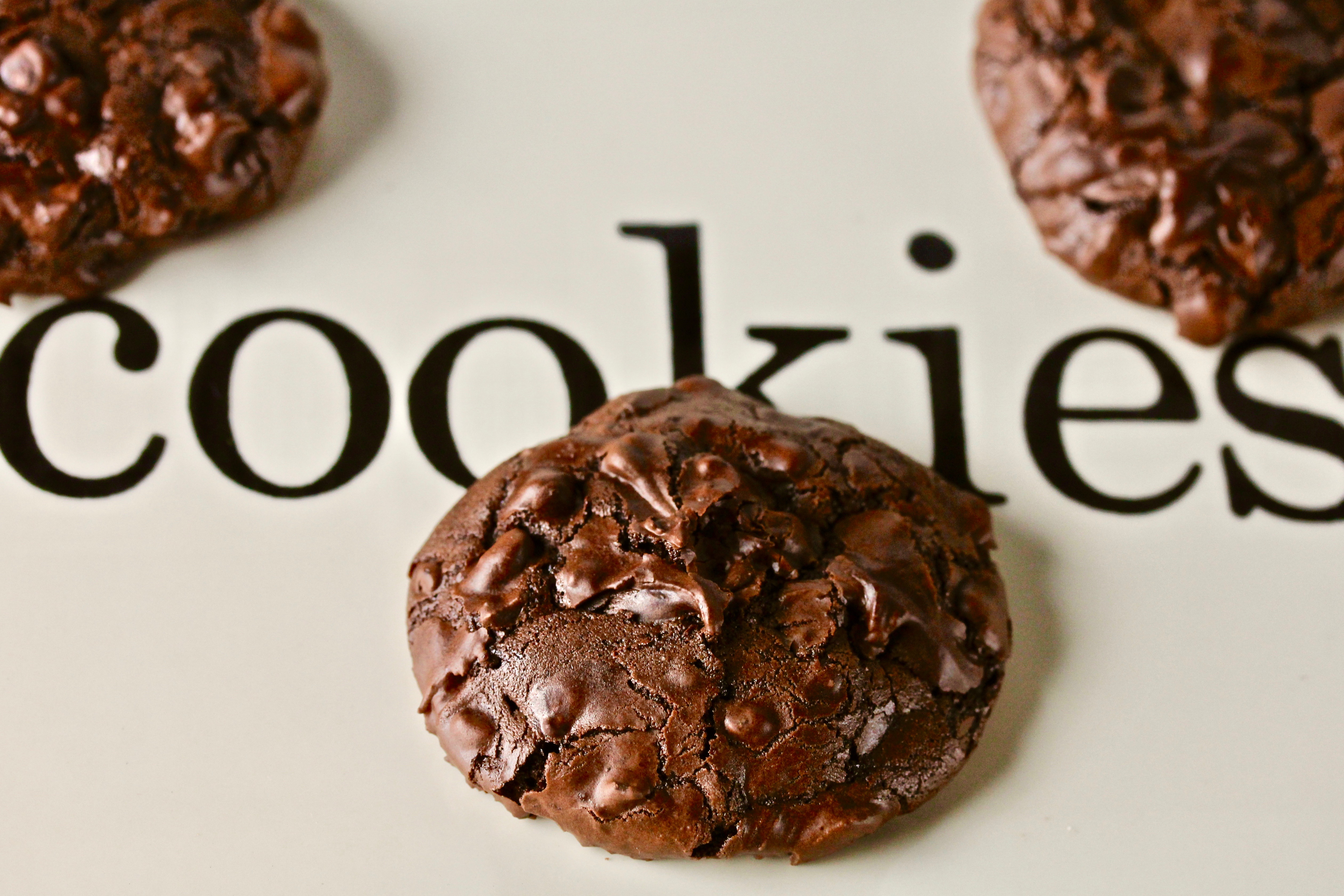 When (another) rainy day and a chocolate craving take place simultaneously, a chocolate cookie recipe can't be far behind. This one from an old issue of Bon Appetit is both heavenly and ridiculously easy. It's a cross between a cookie and a brownie – the egg whites give it a chewy texture that contrasts beautifully with the deep chocolate flavor – and the cacao nibs provide an aftertaste of chocolate that immediately makes you think you need to eat another one. This is a shiny, beautiful cookie, worthy of a hostess gift or the final course of a festive dinner party. Keep this one in mind for Christmas!
Chocolate Brownie Cookies
Serves: Makes 2 dozen
Prep time: 45 minutes

Ingredients
3/4 cup unsweetened cocoa powder
3 cups powdered sugar
1 teaspoon salt
2 egg whites
One egg
4 ounces bittersweet chocolate, chopped
3 tablespoons cacao nibs
Directions
Preheat oven to 350 degrees and place racks at top and bottom of oven.
Mix together powdered sugar, cocoa powder and salt, and mix in eggs. Add chocolate and cacao nibs. Mix ingredients until well combined and drop by teaspoons on to a parchment-covered cookie sheet.
Bake 15 minutes, rotating sheets halfway through the baking. Cookies should be cracked. Allow to cool and serve.