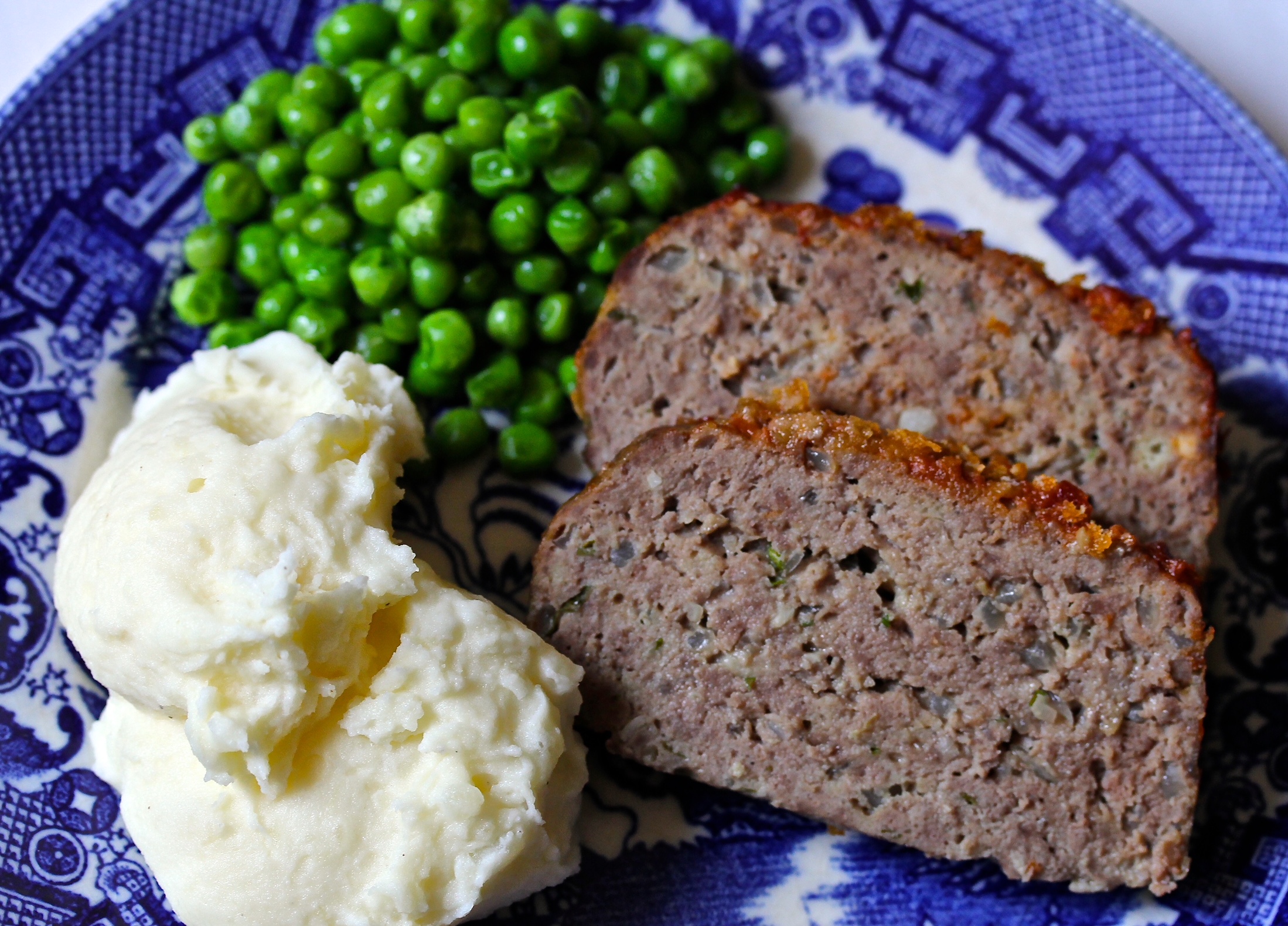 When Jeremy and I were writing our book, we tried to include at least one good story about each of the modern presidents, but when we came to Richard Nixon the whimsical anecdotes were not so easy to find. But here's one thing you probably didn't know – he was a man who could appreciate a good meatloaf.
Chef Henry Haller was the Executive Chef at the White House for twenty-one years and through five presidents – Johnson, Nixon Ford, Carter, and Reagan, and though I never had the pleasure of meeting him, I've used his cookbook many times. Every person who works in the Residence has a unique vantage point from which to view contemporary American history, but Chef Haller had more to tell than most: he actually lived in the White House for his first six months on the job. He was moved into a third-floor bedroom when he arrived, and was often awakened by the sound of the American flag being hoisted outside his window each morning
In his time at the White House he produced 250 state dinners. What an extraordinarily flexible chef he must have been, especially when one considers the temperamental nature of the chefs we see on television today. Lyndon Johnson's social secretary, Bess Abell, once told me that when Chef Haller prepared his first state dinner, she was alarmed at how quiet the kitchen was – so quiet that she thought he had forgotten the dinner was that night! But what she found instead was a calm and experienced executive chef who knew how to run a kitchen with Eisenhower-like efficiency. He was so prepared for the dinner that there was nothing left to do except wait for the guests to arrive!
The recipe I've used the most from his book, The White House Family Cookbook, is said to be Richard Nixon's favorite meatloaf. I've made a few tweaks to the original recipe. It may not be the lightest fare, but on a cold, wet night it's exactly the right thing to eat. I never met Richard Nixon, but you have to admire his taste in meatloaf.
Nixon's Meatloaf
Serves: 6
Prep time: 15 minutes prep, 60 minutes in the oven
Ingredients
2 tablespoons butter
1 cup finely chopped onions
2 garlic cloves, minced
3 slices white bread
1 cup milk
2 pounds lean ground beef
2 eggs, lightly beaten
1 tablespoon salt
Black pepper to taste
1 tablespoon chopped parsley
1 teaspoon fresh thyme, chopped
1/4 teaspoon for the marjoram
2 tablespoons panko breadcrumbs
Directions
Melt butter in a pan, adding onions and garlic and sautéing until golden. Allow to cool.
Dice bread and soak in milk.
In a large bowl, mix beef by hand with onions and garlic, and bread. Add eggs, salt, pepper, parsley, thyme, and marjoram and mix.
Using a wire rack on a baking sheet, shape the meat into a loaf shape. I don't use a loaf pan because this way, while a bit messy, allows the grease to drain from the meatloaf.
Sprinkle top with breadcrumbs and refrigerate for an hour to firm up the loaf.
Bake in a 375-degree oven for one hour. Allow to stand a few minutes before slicing.