"That's my number one favorite food wrapped around my number three favorite food. I'd go to a banquet in honor of those Somali pirates if they served bacon-wrapped shrimp."
-Ron Swanson, The Banquet Season 1, Episode 5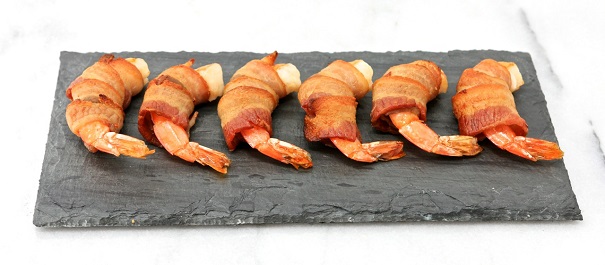 Serves: see above
Prep time: 20 minutes

Ingredients
One pound extra-large shrimp
½ pound bacon
Directions
Wrap a slice of bacon around each shrimp, and fix in place with a metal skewer.
In a 450 degree oven, place bacon and shrimp onto a baking sheet and bake in oven about 10 minutes.
Remove from oven and take skewers out of shrimps.
Serve immediately as a small hors d'oeuvre.