Here's a Christmas morning breakfast to get excited about: a gingery pancake that's so flavorful you don't even need syrup or butter, with a side of crispy bacon that splinters into pieces of pure deliciousness after a quick brush of maple syrup to finish it off in the oven. The sugar makes the bacon crumble into shards of savory sweetness that will have you chasing every last morsel. And the aroma of ginger pancakes in the morning! Add some fresh oranges (or orange juice) and you've got the holiday breakfast of champions!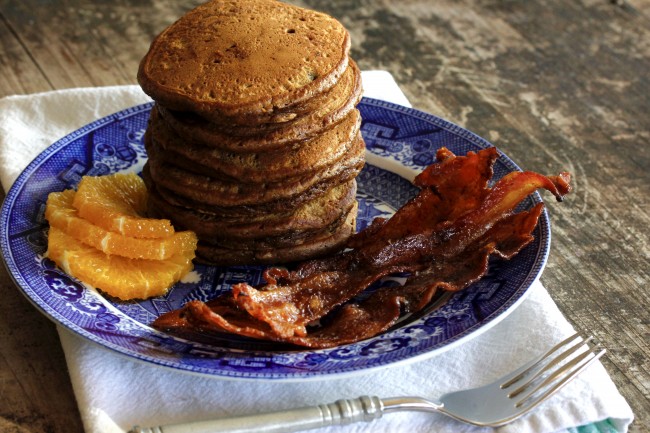 Ginger Pancakes
Prep time: 15 minutes
Serves: 4

Ingredients
1 ¼ cups of flour
1 teaspoon ground ginger
1 teaspoon fresh ginger, finely grated
¼ teaspoon cloves
1/8 teaspoon nutmeg
1 teaspoon cinnamon
¼ cup brown sugar
2 tablespoons molasses
2 eggs
4 tablespoons butter, softened
¾ cup whole milk
½ teaspoon salt
1 teaspoon baking powder
½ teaspoon baking soda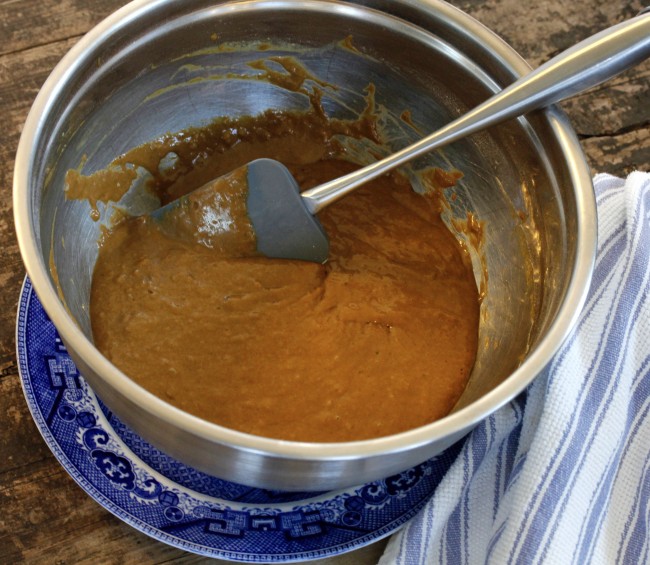 Directions
Preheat a large frying pan or griddle to medium high.
Mix together flour, gingers, nutmeg, cloves, cinnamon, salt, baking powder, and baking soda.
Separately, mix together the sugar, molasses, eggs, butter and milk. Stir into dry ingredients and combine until well-mixed.
Spray a little cooking spray on the frying pan and pour a dollop of batter (the size of the dollop depends upon the size of the pancake you want) and cook until bubbles begin to form in the batter.
Flip pancakes and cook for another minute until the second side is cooked through.
Serve immediately.
Maple-glazed Bacon
Prep time: 20 minutes
Serves: 4
Ingredients
1 pound bacon
2 tablespoons maple syrup
Directions
Fry bacon in a large frying pan until nearly done.
Remove bacon from pan, drain on a paper towel, and place on a parchment-covered baking sheet.
Brush bacon with maple syrup and pop into 375-degree oven for 3-5 minutes or until bacon is fully-browned.
Remove from oven and serve immediately.