Chocolate Olive Oil Cake
Adapted from House and Garden UK magazine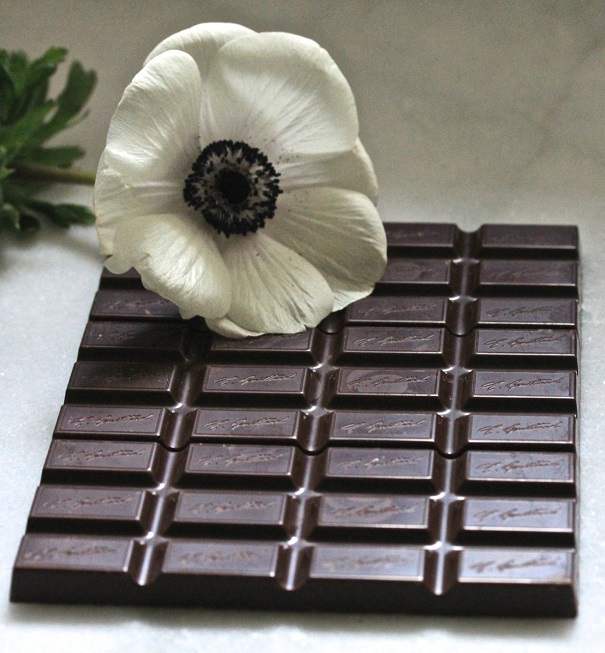 Serves: 6

Ingredients
7 ounces plain chocolate, 70% cocoa
4 ounces extra-virgin olive oil
200 grams caster sugar
2 tablespoons ground almonds or hazelnuts
5 large eggs, separated
Pinch of sea salt
Powdered sugar for dusting on top of cake
Crème fraiche for garnish
Directions
In a 9-inch round spring form pan, butter and line the bottom with a piece of parchment paper.
Preheat oven to 325 degrees.
In a heatproof bowl set over a pan of simmering water (or a double boiler), break the chocolate into small pieces and stir as it melts.

When chocolate is melted, whisk in the olive oil in a steady stream, then add 2/3 of the sugar.
Keep whisking to help the sugar dissolve in the chocolate.
Remove from heat, stir in ground nuts, a pinch of sea salt and the egg yolks.

Put egg whites into a cold bowl with one third of the remaining sugar.
Beat at high speed until whites start to look cloudy, and add another third of the sugar.
Continue to beat until whites have increased in volume, then add the rest of the sugar and beat until peaks form.
With a metal spoon, loosen the chocolate mixture by folding in a dollop of the egg whites.
Continue to fold in egg whites carefully, without losing the air from them.
Gently scoop the batter into the spring form pan and bake for 40 minutes.
Cake is done when a toothpick inserted into center of the cake comes out clean.
Allow cake to cool in the pan.
It will deflate and crack.

Carefully turn it out onto a serving plate and remove paper.
Dust with powdered sugar and serve with a dollop of crème fraiche.