Gotta say – this was my favorite!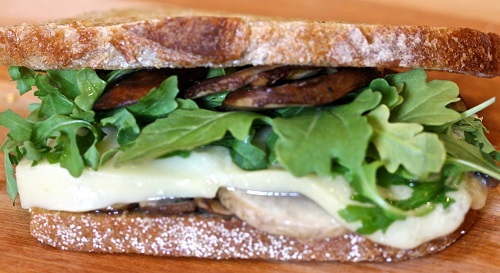 Serves:1
Prep time: 15 minutes

Ingredients
2 ounces gruyere
2 slices pain de campagne (French country bread)
baby arugula leaves
4 ounces of mushrooms, sautéed in butter and drained
butter for sautéing mushrooms
Directions
Saute mushrooms in butter and drain.
Toast bread and pile with arugula, cheese and mushrooms.
Place in 350 degree oven for 5 minutes or until cheese melts.
Serve immediately.