Lamb and Barley Stew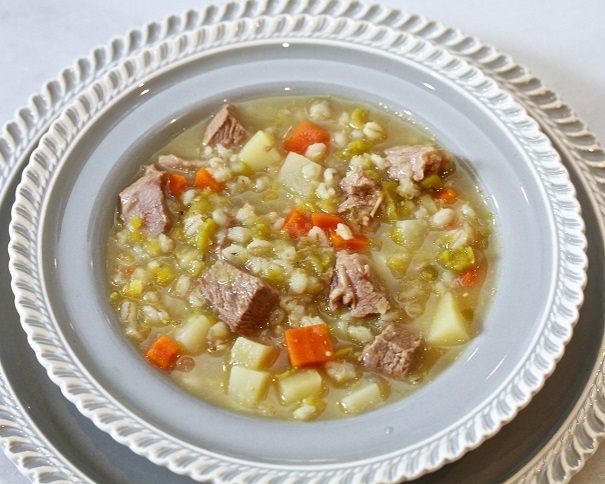 Serves: 6
Prep time: 1 ½ hours

Ingredients
6 pieces lamb shank on the bone, or butterflied leg of lamb if lamb shank is not available, 3 pounds
¾ cup barley (rinsed)
1 onion, diced
2 cloves garlic, minced
1 leek, thinly sliced
1 bay leaf
1 tablespoon salt
½ teaspoon freshly ground pepper
6 cups water
½ cup dried split green peas (soaked in water for one hour)
2 medium carrots, cubed to ¼ inch size
2 medium red bliss potatoes, cubed to ¼ inch size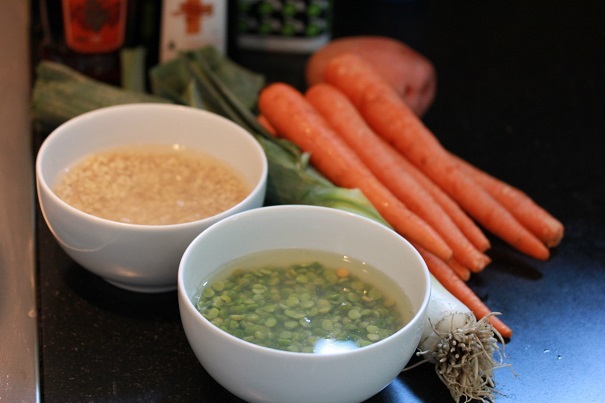 Directions
In a heavy-bottomed pot, boil together lamb, barley, onions, garlic, leeks, bay leaf, salt, pepper and water.
Let simmer for one hour.
Remove shank bone.
Cut meat into bite-sized pieces and discard bone.
Put meat back into pot and add peas.
Add carrots and potatoes.
When peas are tender, allow to cook for 15 more minutes.
Remove bay leaf before serving.