Ottolenghi Lamb Cutlets with Fig and Goat Cheese Salad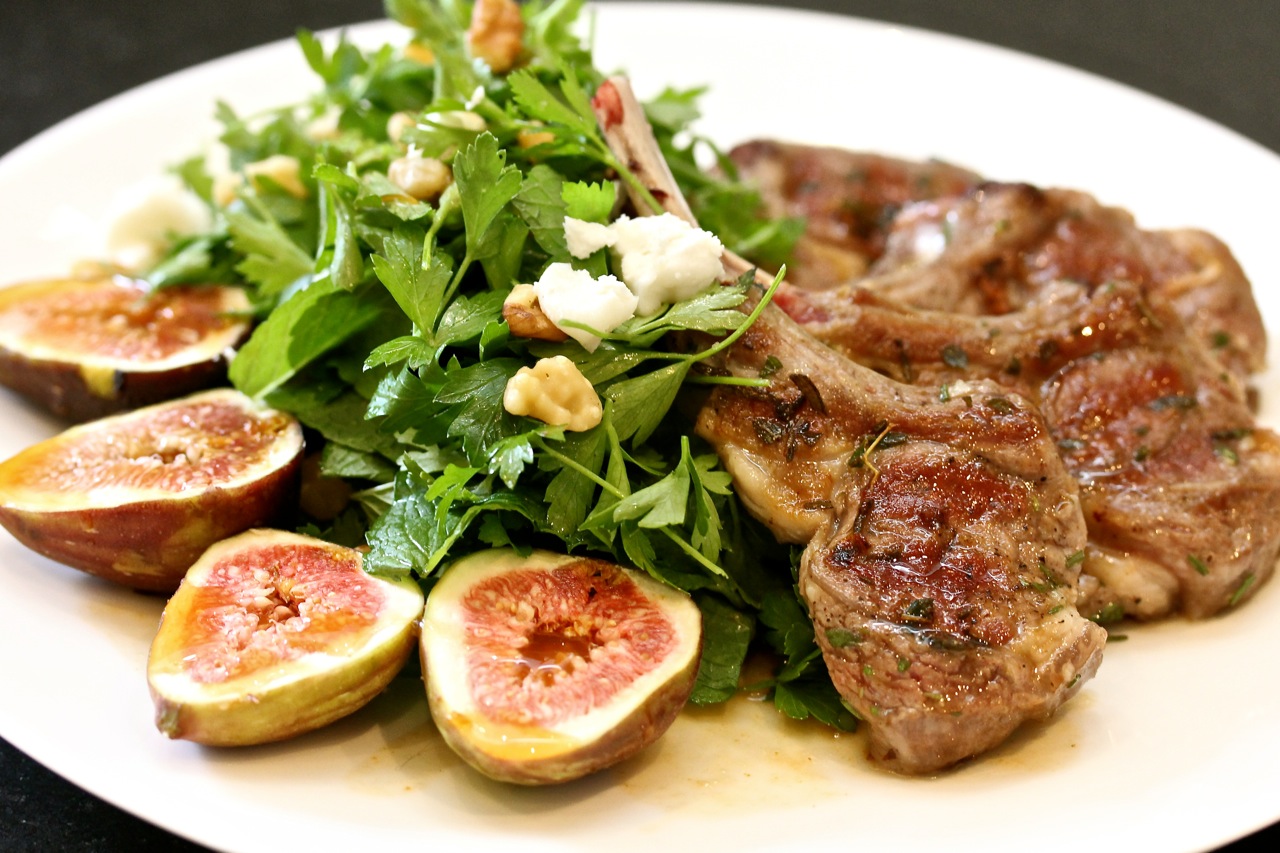 Serves 4
Prep Time 45 minutes
Ingredients
12 lamb cutlets, French trimmed
sea salt and pepper

Marinade:

Leaves from 6b thyme sprigs, roughly chopped
Leaves form one rosemary sprig, roughly chopped
2 garlic cloves, crushed
6 Tablespoons olive oil

Sauce: 

½ cup orange juice
¼ cup red wine vinegar
¼ cup honey
1 star anise
1 cinnamon stick

Salad:


¼ cup broken walnuts
½ cup crumbled goat's cheese
1/8 teaspoon flat leaf parsley leaves
2 Tablespoons olive oil
4 fresh figs, halved or quartered
Directions
Mix together marinade and massage into the lamb.
Refrigerate in sealed container for at least four hours.
Put sauce ingredients in heavy saucepan, bring to a boil, and stir. 
Simmer for 30-40 minutes, until reduced by two thirds. 
Set aside to cool.
Toast walnuts in a non-stick frying pan at medium heat for five minutes and set aside to cool.
Season both sides of the lamb cutlets with salt and pepper.
Heat a pan until piping hot and cook for 3-4 minutes on each side for rare to medium meat. 
Remove from pan and allow to rest for two minutes.
Toss together the salad ingredients, except the figs, and season with salt and pepper.
Don't let the goat cheese smear the leaves.
Place cutlets on serving plate, pile the salad next to them, and the figs alongside. 
Spoon sauce over all. 
Serve at once.