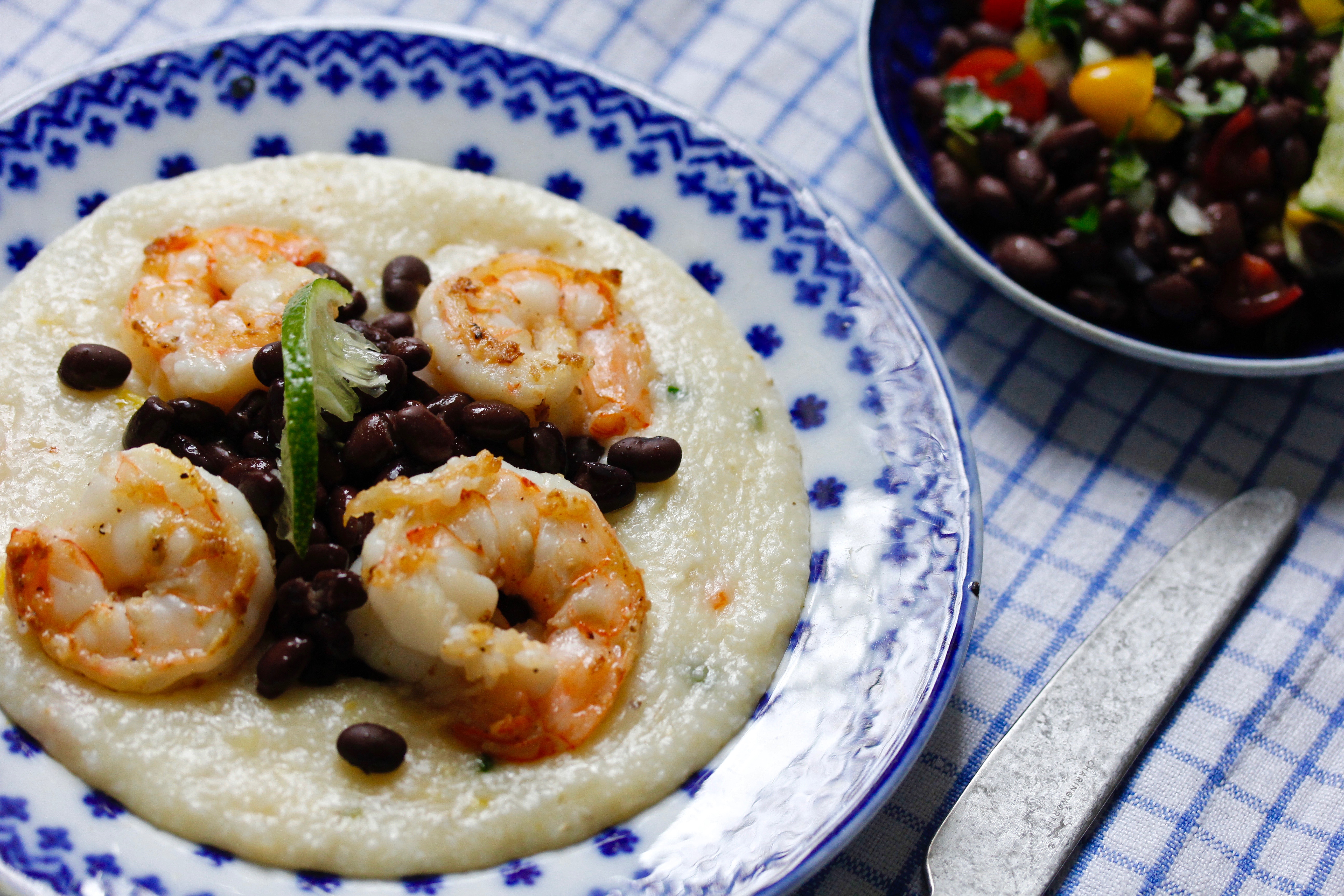 There's a fascinating exhibit at the Bush Library in Dallas, called "First Ladies: Style of Influence" about the role first ladies have played behind the scenes and on the world stage throughout history. I recently spoke on a panel on that very subject at the Library, and wanted to pass along a recipe of Laura Bush's, for spicy cheese grits with shrimp.
This is a fabulous recipe, the best of the south, and a perfect mix of traditional and contemporary cooking. I know you're going to love it, and if you should get to Dallas between now and October 1, don't miss the "First Ladies: Style of Influence" exhibit at the George W. Bush Presidential Center.
RELATED AUDIO
The George W. Bush Presidential Center's "Ladies, First" Podcast, Episode #5:
From Galas to Garden Parties: The White House Social Scene
Easter Egg Rolls, picnics, and dinners at the White House may not sound like urgent matters, but they are opportunities to reach across the aisle and build relationships thanks to the influence of first ladies. We chatted with co-author of Treating People Well and former White House Social Secretary Lea Berman about our nation's most well-known hostesses.
Laura Bush's Spicy Cheese Grits with Shrimp
Serves: 4
Prep time: 30 minutes

Ingredients
2 tablespoons olive oil
2 teaspoons minced garlic
1 tablespoon each of finely diced onion, red bell pepper, yellow bell pepper and jalapeno pepper
1 ounce white wine
3 ½ cups water
¾ cups grits
4 ounces mozzarella cheese, grated
1-2 cups black beans
16 large shrimp, peeled, cooked and halved
Directions
Heat large skillet over medium-high heat, add I tablespoon olive oil and stir in 1 ½ teaspoons garlic. Cook until light brown, add onion and peppers and cook until onion is transparent.
Deglaze pan with wine, add water and bring to a boil. Stir grits into the boiling water, turn heat to low and simmer, stirring occasionally for 15 minutes. Stir in mozzarella and season with salt and pepper.
Divide grits among serving bowls, spoon black beans in center and ring with shrimp. Sprinkle with additional mozzarella and diced bell peppers.
For Shrimp:
Peel and remove veins from shrimp. Heat skillet over medium heat, add 1 tablespoon olive oil and ½ teaspoon garlic. Stir until garlic begins to color, add shrimp and saute until pink and firm, about two minutes. Deglaze pan with 1 ounce white wine, slice shrimp lengthwise, and stir into wine mixture.