For salad:

Ingredients
8 oz.  green and wax beans,  stringed and cut into 2-inch lengths
1 fresh ears of corn,  removed from cob1   pint  mixed tomatoes
1 zucchini,   sliced into ½ inch half moons
4 oz.  lima beans
1  bunch watercress,  washed,  leaves picked
1 tsp.  tarragon,  chopped
For the dressing:
1 small shallot, minced
1 Tbsp  Dijon mustard
¼  c.apple cider vinegar
2  Tbsp.  local  honey
¼ cup  olive oil
Salt and pepper to taste
For the garnish:
1 c. candied pecans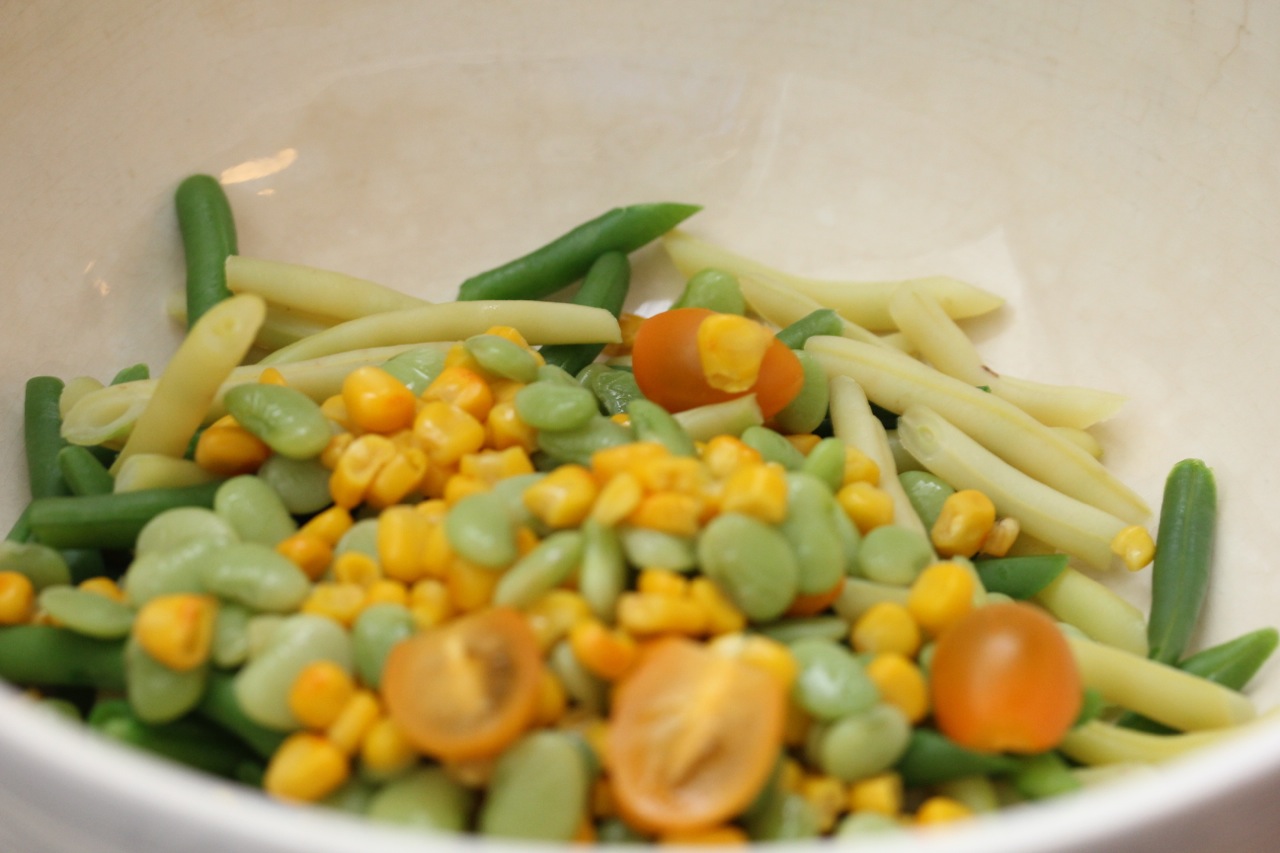 Directions
Blanch green, wax, and lima beans, and corn kernels, for two minutes in boiling water, then plunge into ice water.
In a separate large mixing bowl, toss the blanched vegetables as well as the corn, tomatoes, zucchini, watercress and tarragon with the dressing.
To Assemble:  Place two crab cakes on each plate and surround with heaping amount of salad.  Garnish with candied pecans and serve.