Serves: 4
Prep time: 25 minutes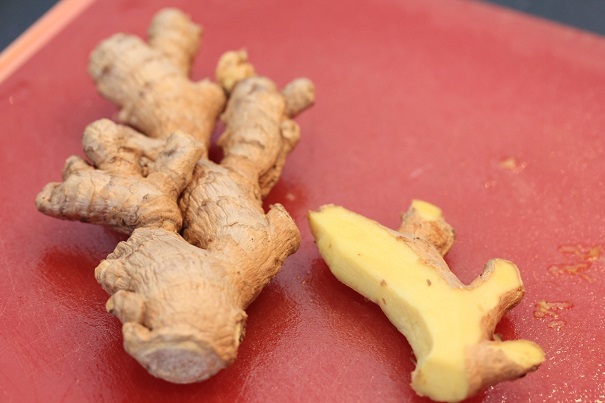 Ingredients
3 boneless chicken breasts, pounded to be thin
2 quarts of your favorite chicken stock (I use Knorr bouillon cubes, one cube per cup of water)
1 tablespoon fresh grated ginger
juice of ½ lemon, plus 1 teaspoon lemon zest
2 tablespoons lemongrass, finely chopped
1 teaspoon sesame oil
3 tablespoons low sodium soy sauce
8-ounce container of udon noodles
1 cup fresh sugar snap peas
1 cup fresh spinach
2 scallions, finely chopped
pinch of cayenne pepper to taste
white and black sesame seeds for garnish
1/4 cup of chopped cilantro
Directions
Grill boneless chicken breasts until cooked through on a grill that has been sprayed with cooking spray, allowing the edges to brown. Set aside.

Fill large soup pot with chicken stock and add ginger, lemon juice, lemon grass, sesame oil, and soy sauce and cook at medium heat for 20 minutes.

In a separate pot, bring several quarts of water to a boil and cook udon noodles until tender – about five minutes.
Lift enough udon noodles for one serving into a bowl. Pour in the hot soup over it, and add peas, spinach, scallions, cilantro and sesame seeds.


Add a pinch of cayenne and correct seasoning (adding more cayenne if you like it hot).