Halloween is HUGE. It appeals to people in such a way that it brings out crazy, feverish, joyous creativity. Pumpkin-carving has reached such a level of artistry that it should probably have a museum, to preserve the art being made with squashes, gourds, and the simple orange jack o' lantern. Halloween floral ideas are also extraordinary; it's as if Halloween raises everyone's creative game for no better reason than because we like it. And the costumes – Sigmund Freud could have a field day with the outfits people put together for themselves on Halloween. What could be better for an individual than to do something creative that gives them personal satisfaction? It's really a very happy day.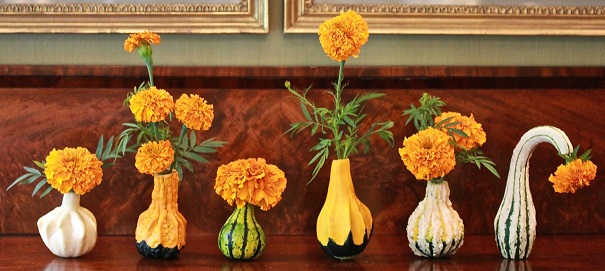 Gourds with Marigolds
As much as I admire a beautifully-carved pumpkin, I don't think there's much material left to be mined there. Flowers leave a little more room for variety and imagination, so here are four seasonal arrangements, some of which meld the gourd and floral milieus.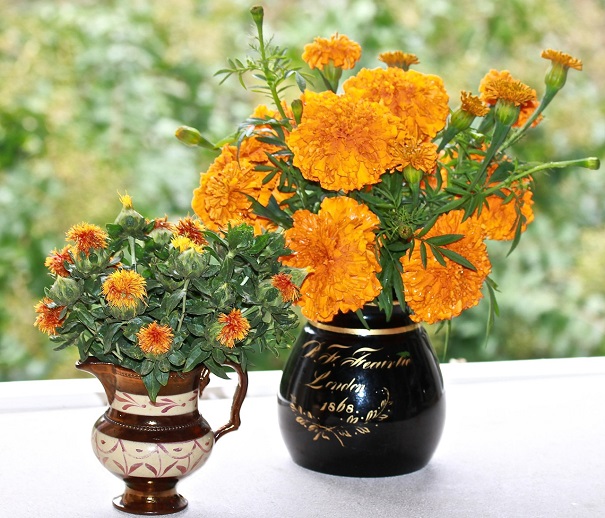 The Black picture is filled with Marigolds and the metallic orange pitcher is filled with Safflowers
The day that I did these flowers was a total pleasure: the early morning trip to the floral wholesalers to pick out spiky, spooky flowers; the frantic sawing of the little gourds, and then the excitement over the way everything turned out. I really love the thistle, calla lily, and safflower bouquet.  It makes me happy just to look at it. (If you think everything I do on the blog comes out perfectly on the first try, think again! One of these days I'm going to do a post of all the disasters, so a day like this is really fun.) This spectacular arrangement was created by my friend and florist extraordinaire, Nelly Salvacion.
The gourd arrangement cost $12. After trying a saw, nail and hammer, and various other alarming-looking tools, I found the easiest way to cut off the bottoms of the gourds to make them stand up straight was to use an electric knife. To hollow out the gourds, I used a big screw and then widened the opening with a sharp knife. The two arrangements in the dark vases are made from leftover flowers from the big bouquet – we never let a blossom go to waste here, and you shouldn't, either!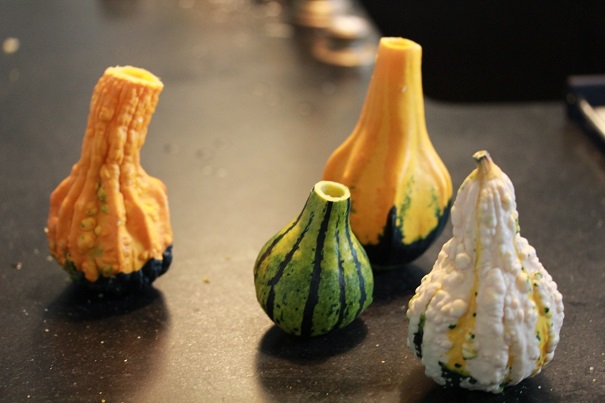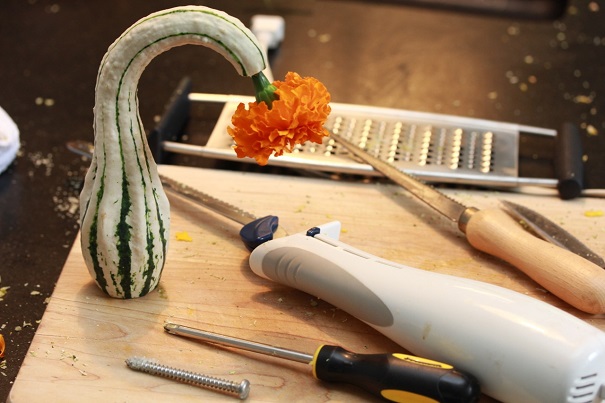 And, finally, it couldn't be fall without football mums. These golden ones remind me of Homecoming games, marching bands, and hotdogs, but are also beautiful in this more formal setting.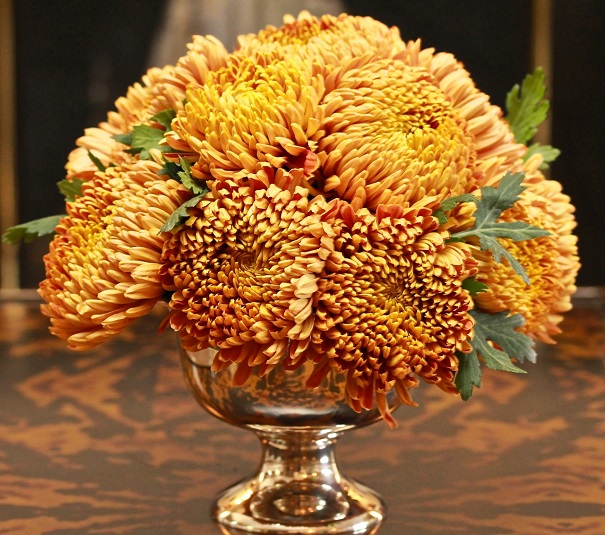 Chrysanthemums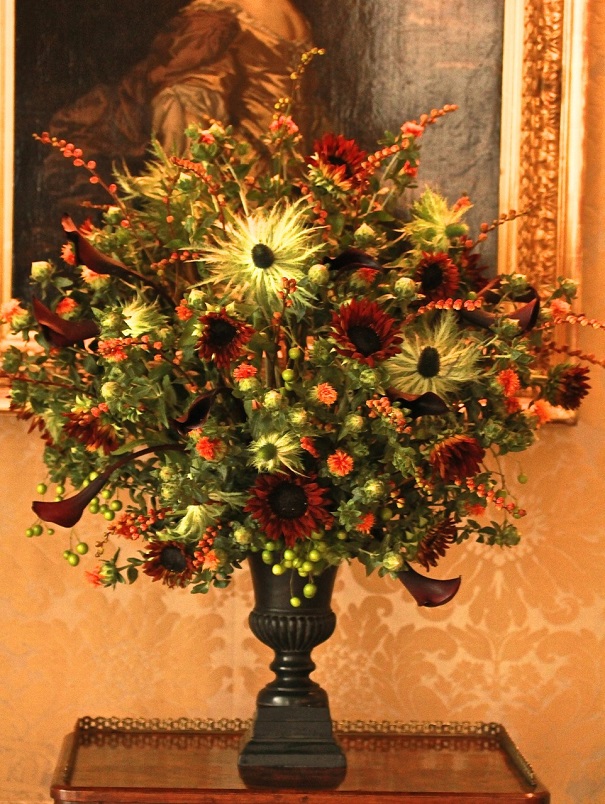 Brown sunflowers, thistles, black calla lilies