Last week we had two couples over for a quiet dinner. It was a spontaneous invitation and there wasn't much time to plan, so I used the simplest china, linen, silver, and glassware. For flowers, I found some pale green zinnias, seasonal and not expensive, and spread them down the table in a series of different-sized glass vases. The china and glassware were from Crate and Barrel, but the napkins were vintage linen with a big embroidered "B" on them. A luxurious napkin can raise the level of everything else on the table. I found these in an antique shop outside of Baltimore; I don't think it's possible to buy anything new that is as soft, worn-in, and sumptuous as an old linen napkin or pillowcase. They're usually pretty inexpensive, especially if you don't mind that the monogram doesn't match your name.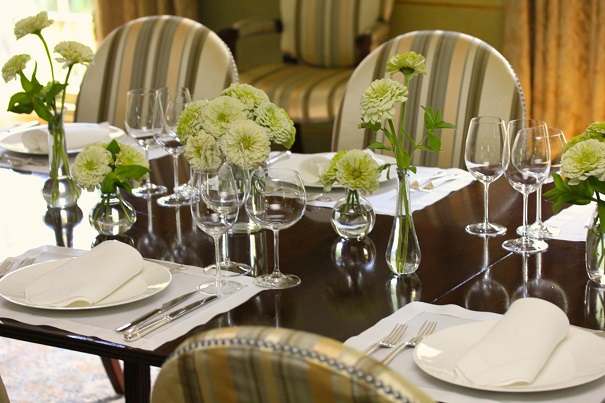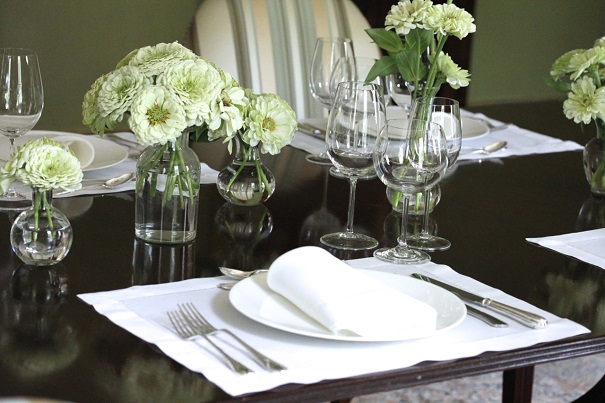 We needed flowers for the hallway also, and I used a pale green and white alstroemeria lily, to keep all the flowers in the same colorway. These lilies are ubiquitous; most grocery stores sell them in multiple colors, and they can last up to ten days. I added a few votives to the table, and we were ready to go.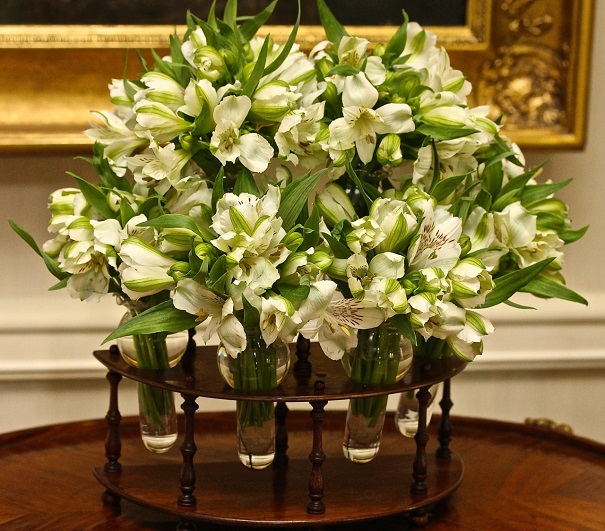 A last-minute dinner doesn't have to be a fire drill; if you have a basic plan that utilizes items which you already own, it's just a matter of setting the table and throwing some flowers on it. The food was takeout, requiring only a couple of platters and some serving utensils. The wine was already in the house (part of the thinking-ahead plan), and the whole dinner didn't take more than a couple of hours to put together.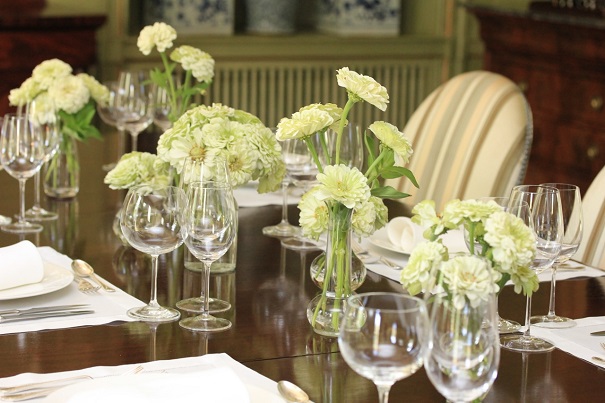 Entertaining should be as much a pleasure for the hosts as it is for the guests. All it takes for a stress-free dinner party is a little advance planning!