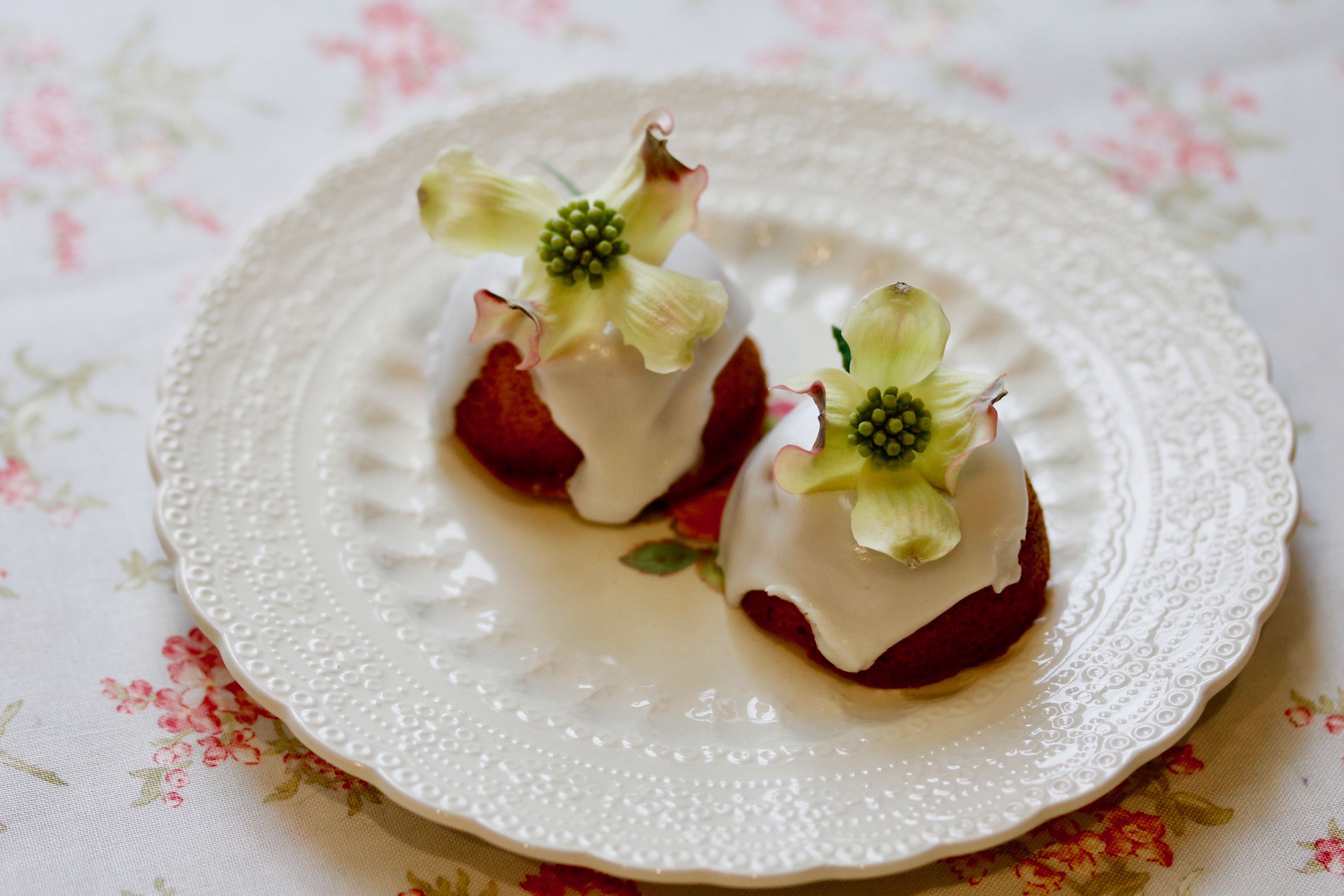 Food and Wine magazine had a great take on a travel cake recently – those mouthwatering little cakes you find all over Europe in bakeshops and patisseries, meant for picnics, road trips, or charming hostess gifts. This recipe is for an almond, elderflower and lime cake, and they remind me of the little cakes my Bohemian grandmother used to make when the city relatives would come to visit us country cousins. These cakes can be flavored any way you like and they don't have to be fussy – just use a mini-muffin tin, add your favorite flavors to the batter, and drizzle a little icing on top. Such a nice late afternoon snack or beach picnic treat!
Almond, Elderflower and Lime Travel Cakes
Serves: Makes two dozen little cakes
Prep time: 1 hour
For the cakes:
Ingredients
10 ounces almond paste
½ cup almond flour
½ teaspoon baking powder
3 large eggs
2 ½ tablespoons cornstarch
Pinch of salt
4 ½ tablespoons unsalted butter, melted and cooled
1 tablespoon St. Germain elderflower liqueur, or 1 teaspoon elderflower flavoring
For the icing:
Ingredients
2 cups confectioners' sugar
2 ½ tablespoons heavy cream
2 ½ tablespoons St. Germain liqueur or 1 teaspoon elderflower flavoring
1 ½ teaspoons fresh lime juice
½ teaspoon finely grated lime zest
Directions
Preheat oven to 350 degrees and spray molds or mini-muffin pans with vegetable oil spray. Process almond paste, eggs, cornstarch and salt in a food processor until smooth. Add butter and elderflower flavoring, or St. Germain liqueur.
Pour batter into muffin cups, filling until 2/3 full. Bake 22 minutes until cakes are firm to the touch. Transfer to a cooling rack and allow to cool completely before frosting the cakes.
Mix sugar, cram St. Germain and lime juice and beat at low speed until smooth. Add lime zest and spoon over the cakes, allowing frosting to drip down the sides. Garnish with lime zest or flowers and serve.