People seem to have anxiety about giving wedding gifts, and rightfully so.  I was shocked to read on one wedding website that the average amount of money spent on a wedding gift is well over $100.  This has to be a dilemma for young people whose friends are getting married in droves; a young woman I know has been invited to thirteen weddings this year!  How is she supposed to pay her rent and still buy 13 wedding gifts?
This is a situation where common sense should prevail.  A gift is a reflection of your regard for the recipients; it should never be about spending a specific dollar amount, and you should never spend more on a wedding gift than you can comfortably afford.  If the receiver of the wedding gift is unhappy about the amount of money you've spent, they've completely missed the point of a wedding invitation.  A wedding invitation is a request to a friend to share a happy and important life experience, not an exercise in material acquisition.
Several times a year we receive wedding invitations from people we don't know at all.  There follows a confused conversation with my husband: "Do you know them?"  "No, I thought you worked with one of them."  "Never heard of either one."  Let's put the best possible spin on it and assume the wedding couple is adopting a big-tent policy about their wedding.  In this case, should you feel obligated to send a gift?  I think a token gift is an acknowledgement of the occasion, and a gracious thing to do.  If you're on a tight budget, a thoughtful note of congratulations to the wedding couple is also perfectly acceptable.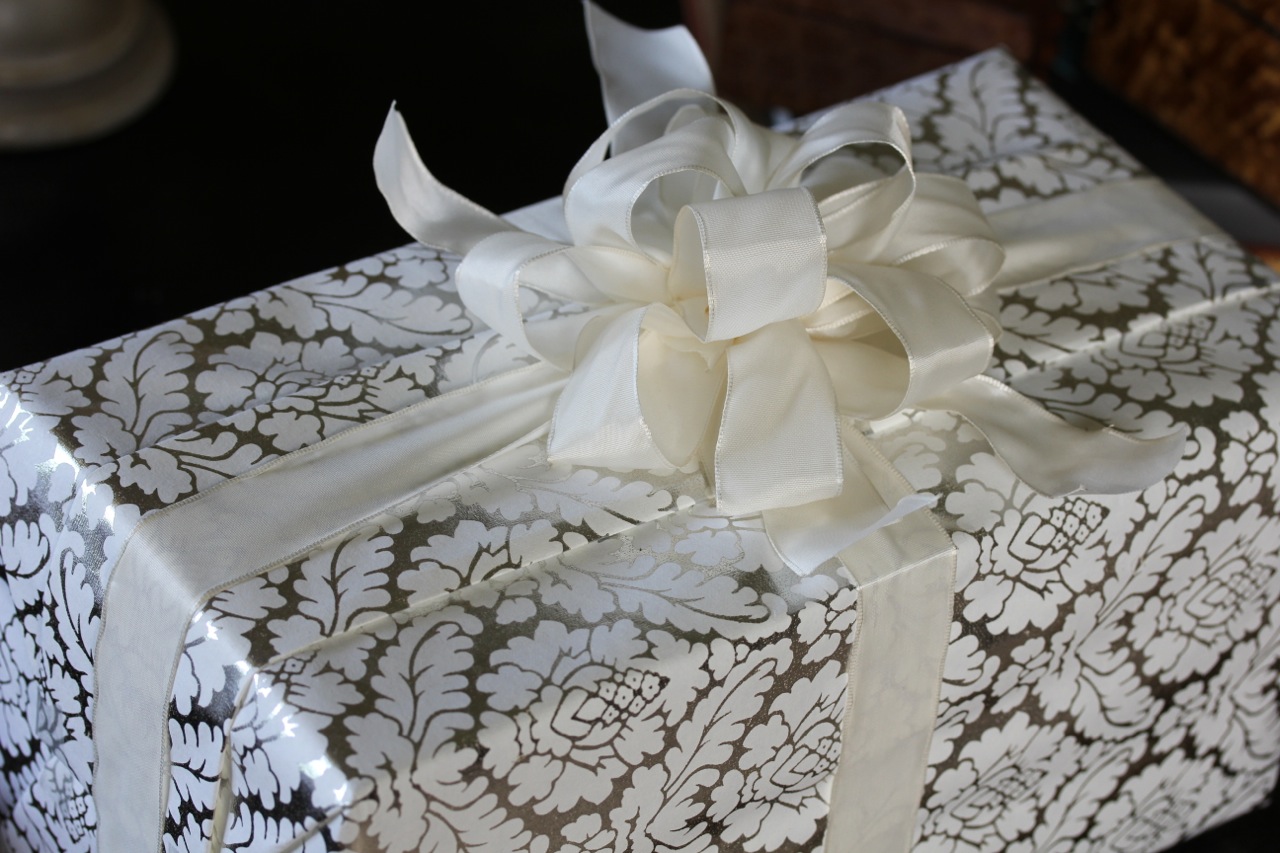 Do you have to give a gift if you're not going to the wedding?  There is an oft-repeated rule that one should spend the same amount on a gift that it costs the bridal couple to host you at the wedding.  Okay, but that doesn't take into account the possible economic disparity between the wedding-giver and the wedding-goer.   I think that you should send the same gift whether you're going or not, and that gift should be a reflection of your relationship with the couple.   Sometimes people fret that if they don't go to the wedding they will be dropped, socially, by the bridal couple.   If that happens, you have to wonder how real the friendship was to begin with, and I certainly wouldn't worry about it.
We are often invited to the weddings of our friends' children, and it's not unusual for us to have had almost no contact with the bridal couple since one of them was a child, but we still want to send a meaningful gift.  That can be tricky because we don't know their personal taste, what their homes are like, or what their interests are.  A gift certificate can be useful in this situation.  I don't know many people who wouldn't welcome a gift certificate from Crate and Barrel.  It gives a couple the freedom to buy whatever they need, or use it toward the purchase of a piece of furniture.
Another gift item I like for couples with traditional taste: anything from Tiffany's.  Their price point starts at $75 for a pewter frame, and the sky's the limit from there. There's something very celebratory about opening that beautiful blue box tied with a white satin bow – and it's all returnable if it isn't monogrammed.
There's nothing easier than using wedding registries for choosing gifts, and you're sure to be getting the couple a gift they really want.  It's thoughtful of the bridal couple to put items of varying prices on the registry, to allow guests with different gift budgets to be able to choose something.
It has long been considered gauche to give money as a wedding gift, but for many young couples just starting out, there's nothing more useful than cash.  I think it's a great gift.  However, if the bridal couple is financially comfortable, money is an unimaginative choice, and I would look to the wedding registry, or even the couple's wedding website, for inspiration.
One of my favorite wedding gifts is a bottle of champagne with two champagne glasses, and a note inviting the couple to use the gift on a special evening together.  This gift can be made to fit all price points: the glasses can come from Target and the champagne from the corner liquor store, or they can be the finest crystal with a vintage bottle of champagne, offered up in a silver champagne bucket.  Either way, it's a gift that the happy couple can share, and think of you, when they do.