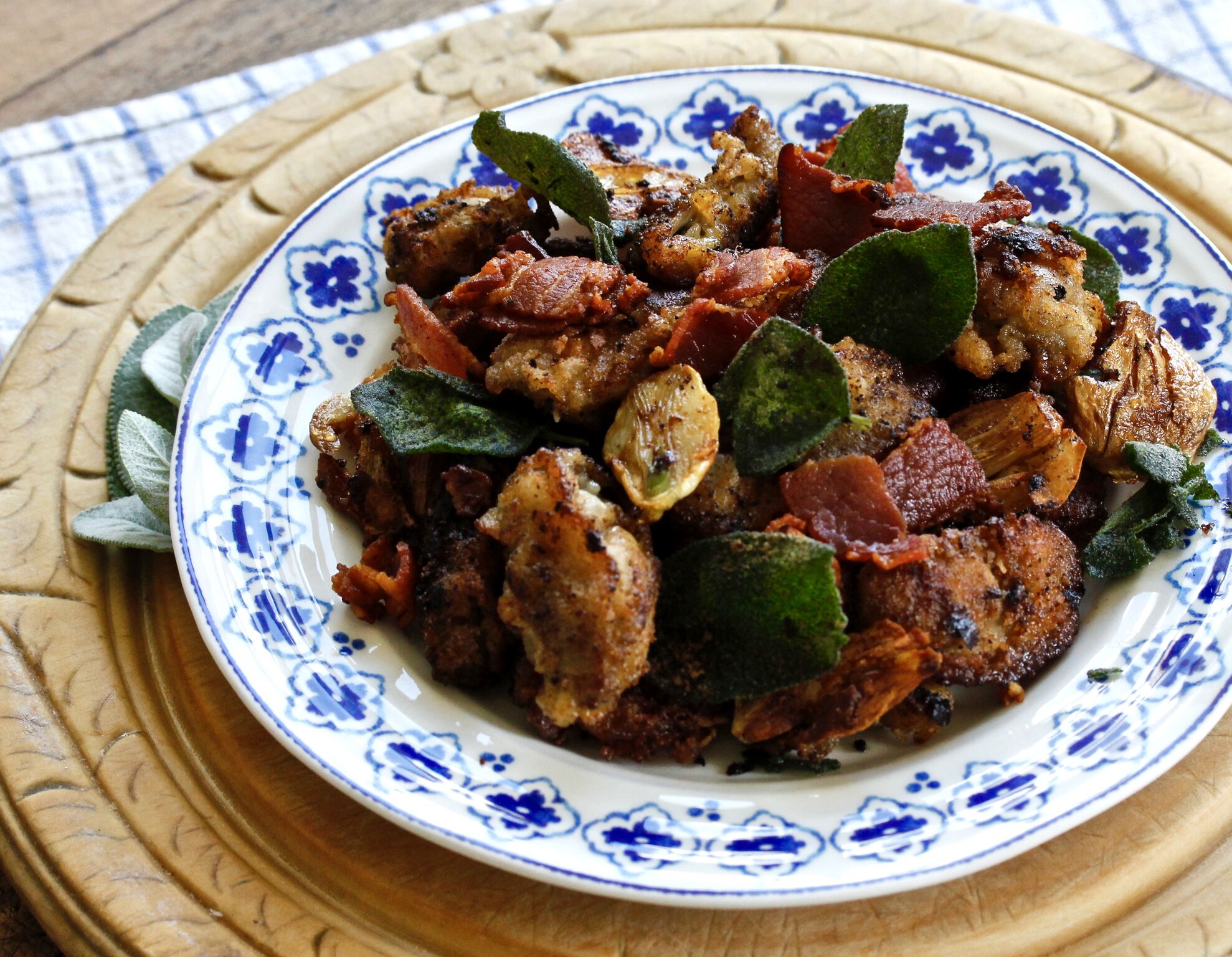 This is a recipe for the times when you need a snack 'with a capital K' – you know, when it's not close to mealtime but you've got a powerful craving for something savory and bursting with flavor – and it can't be just anything. Fried oysters are a rich treat, and when you add garlic and sage and bacon – well, of course it's mouthwateringly good. A plate of these thrown down with a fresh round of beers on a hot summer day will be gone in a flash. It's an hors d'oeuvre, an appetizer, a heavy snack – it's whatever you want it to be. You can dredge the oysters in advance and leave them in the refrigerator until you're ready to cook, so it only takes about 10 minutes to fry and serve. These are so good!
Fried Oysters with Bacon
Serves: 4 if being served as an appetizer
Prep time: 20 minutes
Ingredients
12 large oysters, shucked
1 cup rice flour
2 teaspoon kosher salt
¼ teaspoon cayenne pepper
2 ounces bacon, cut into 1-inch pieces
½ cup unsalted butter
3 garlic cloves, peeled and smashed
4 fresh sage leaves, coarsely chopped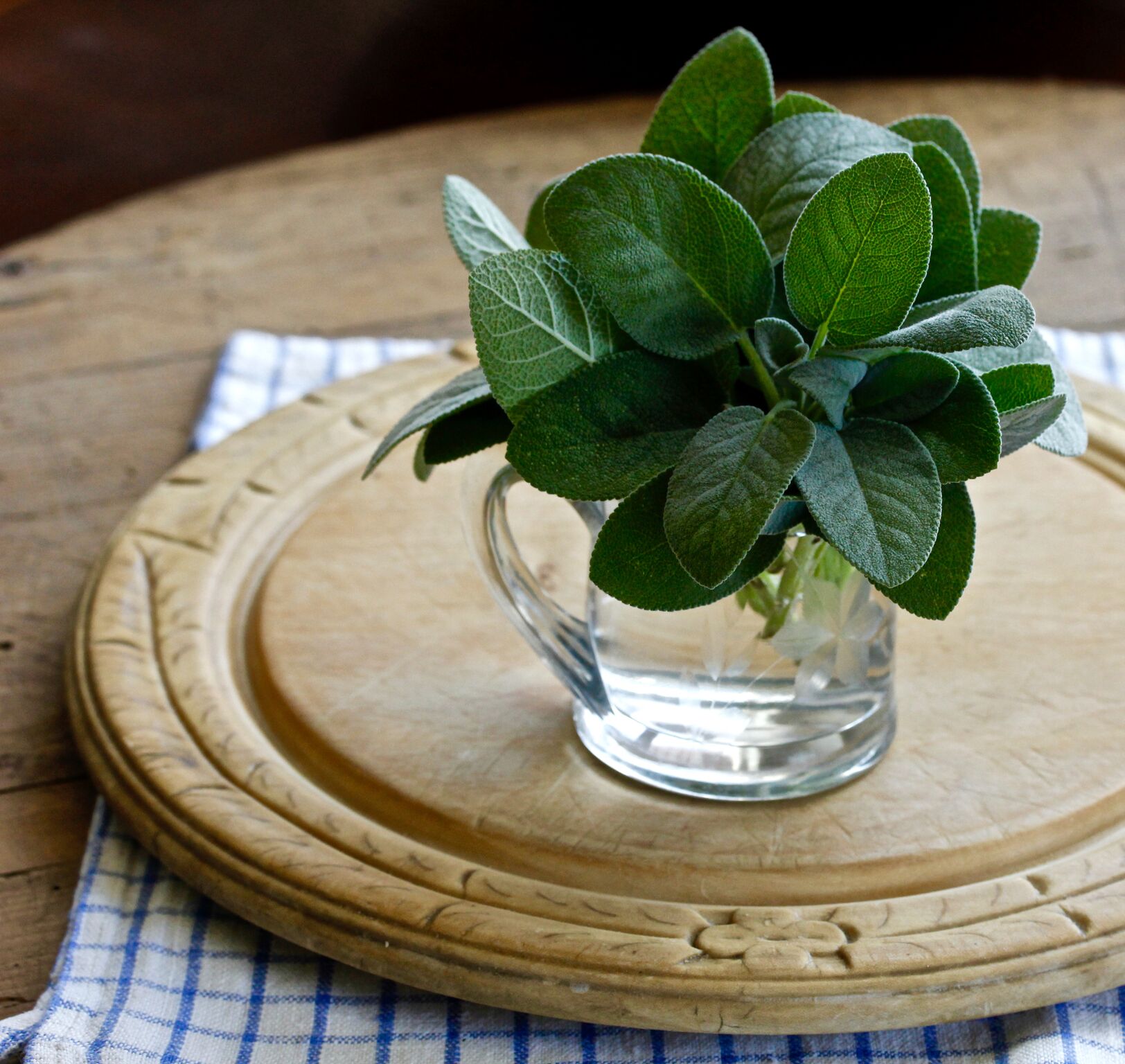 Directions
Mix together rice flour, salt, and cayenne in a wide bowl. Toss oysters into mixture and coat thinly. Chill until ready to fry.
Cook bacon in a frying pan for 12-15 minutes until very crisp. Drain and set aside.
Pour half of the bacon fat into a cup and set aside.
Add ½ cup of butter to the bacon fat and heat in an iron skillet at medium high until butter begins to foam. Shake off any excess flour from oysters and cook, adding garlic and turning as needed until oysters are golden brown and crisp. Remove oysters and garlic from pan and allow to drain.
Discard oil in skillet, wipe out and return to medium high heat. Add butter, wait until it foams and repeat process for the rest of the oysters. Remove from pan and allow oysters to drain.
Toss chopped sage into the skillet and allow it to cook in the bacon fat for less than a minute. Remove from pan and drain.
Place oysters on a serving dish and sprinkle with bacon and sage. Serve while hot with sriracha or mustard for dipping.