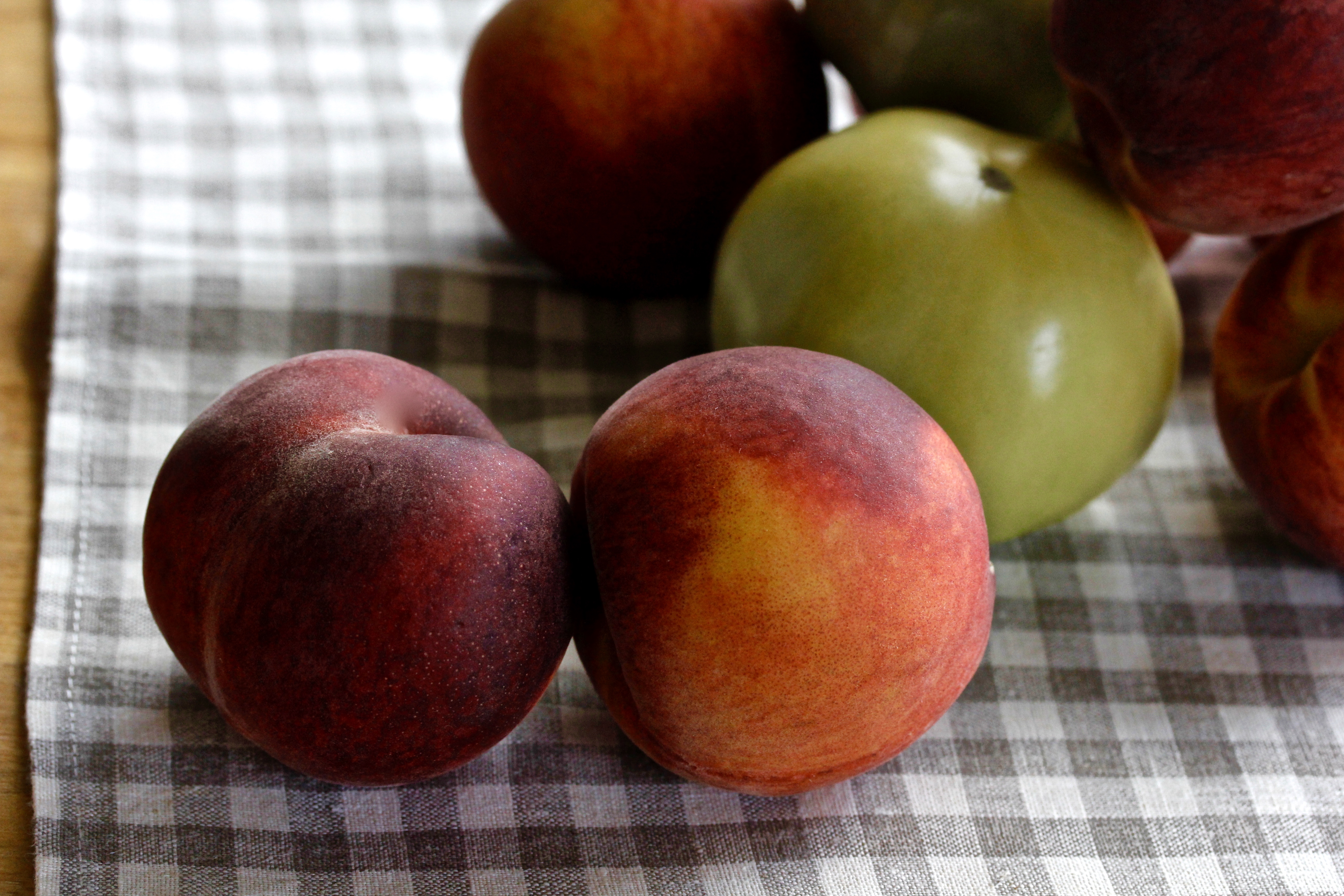 Here are a couple of easy summer sides that may raise a few eyebrows – but stay with me – these fruits were meant to be together! Tomatoes and peaches, honeydew melon and green tomatoes – these are savory, tangy salads meant to stand up to the big flavors of barbecue and grilled burgers and steaks. They're a welcome change from sliced tomatoes and melon balls. Make a double batch, because there's never enough!
Tomato and Peach Salad
Serves: 4
Prep time: 10 minutes
Ingredients
4 large tomatoes, cored and sliced into rounds and then in half
3 pounds ripe peaches
1 teaspoon Dijon mustard
1/3 cup olive oil
2 tablespoons sherry vinegar
1 ½ teaspoon fresh rosemary, finely chopped
¼ teaspoon sugar
10 mint leaves, finely chopped
coarse salt to taste
Directions
Whisk together the olive oil, vinegar, rosemary, sugar, and mustard and set aside.
Combine chopped tomatoes and peaches and drizzle with the olive oil mixture.
Garnish with mint leaves and salt and serve.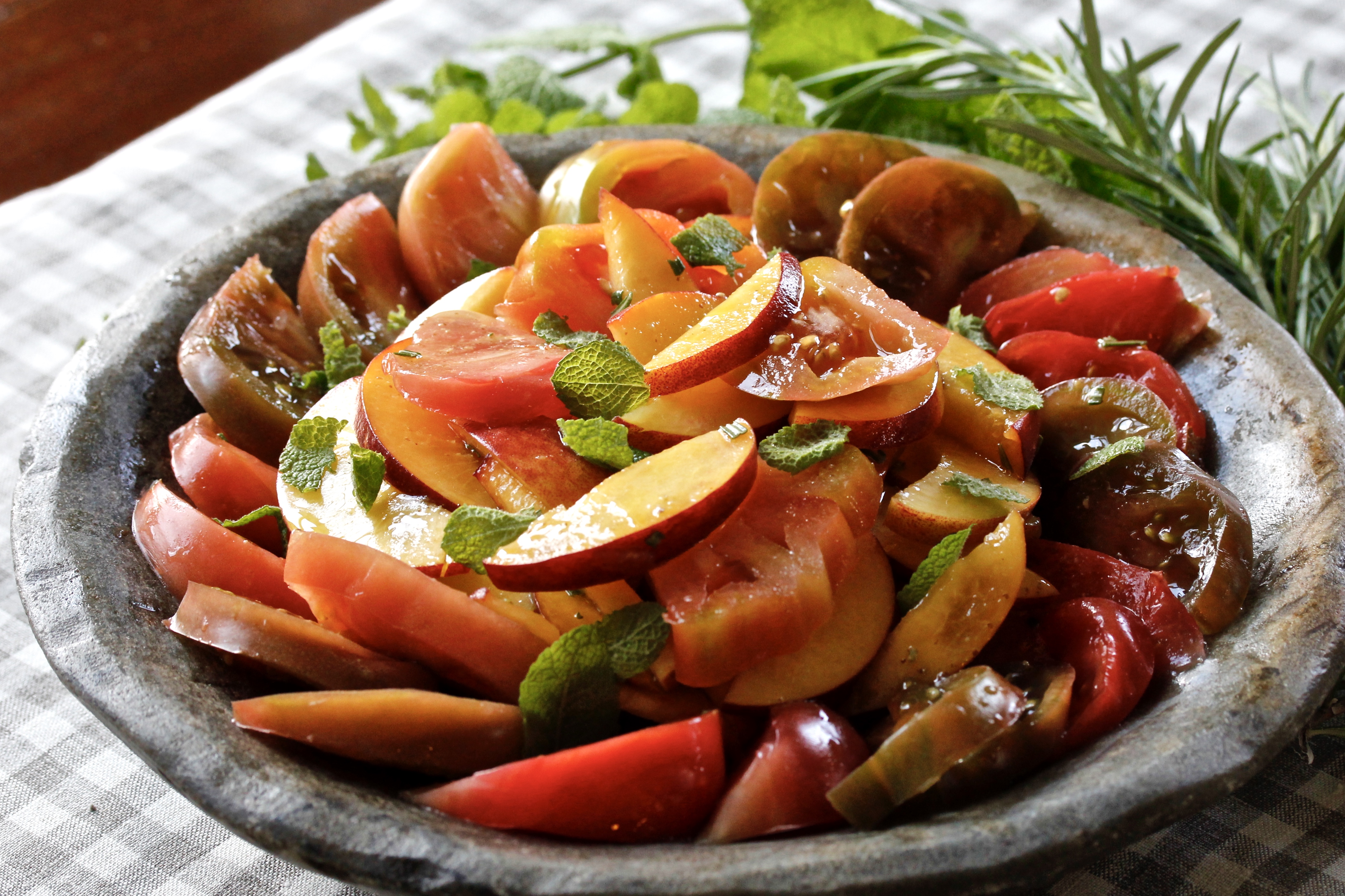 Green Tomato and Honeydew Melon Salad
Serves: 4
Prep time: 20 minutes
Ingredients
1 ½ pounds green tomatoes, cut into one inch cubes
½ honeydew melon, cut into one inch cubes
1 teaspoons fresh jalapeno pepper, chopped, seeded, and finely minced
¼ cup cilantro, chopped
1 teaspoon ground cumin
2 tablespoons raw green pumpkin seeds
2 tablespoons olive oil
1 tablespoons distilled white vinegar
fresh pepper and coarse salt to taste
Directions
Toast the cumin in a small, dry frying pan at medium heat. Stir frequently for 2 minutes until cumin darkens in color. Pour into a large bowl.
Add pumpkin seeds to fry pan and heat for 2-3 minutes until they puff up. Add ¼ teaspoon of olive oil and salt to taste.
Mix vinegar, jalapeno, ¼ teaspoon salt, a pinch of pepper, and rest of olive oil to cumin. Whisk and then add tomatoes, melons and cilantro. Sprinkle with pumpkin seeds and serve.