Serves: 6
Prep time: 45 minutes

Ingredients
6 four-ounce beef tenderloin filets, trimmed and cleaned
2 tablespoons of olive oil
1 cup whipping cream
1 small jar horseradish
Directions
Season both sides of tenderloin with Montreal steak seasoning (recipe for seasoning below)
Drizzle with olive oil and marinate at room temperature for thirty minutes.
Grill filets over medium high heat, two minutes per side, and finish in a 440 degree preheated oven for five minutes.
Directions
For the horseradish cream:
Whip one cup of whipping cream to medium peak. Add horseradish and combine.
Ingredients
Montreal Steak Seasoning:
2 tablespoons paprika
2 tablespoons pepper
2 tablespoons salt
1 tablespoon powdered garlic
1 tablespoon onion salt
1 tablespoon dried coriander
1 tablespoon dill
1 tablespoon crushed red pepper flakes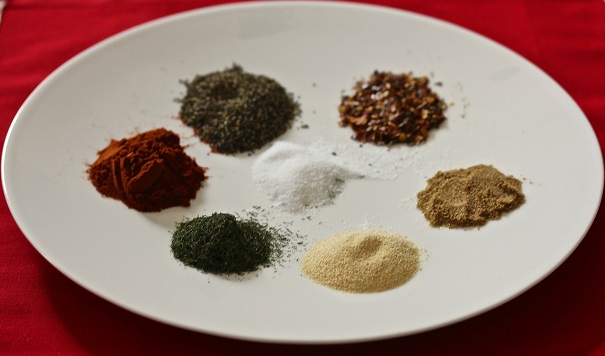 Directions
Combine ingredients and mix well.