Birthday Carrot Cake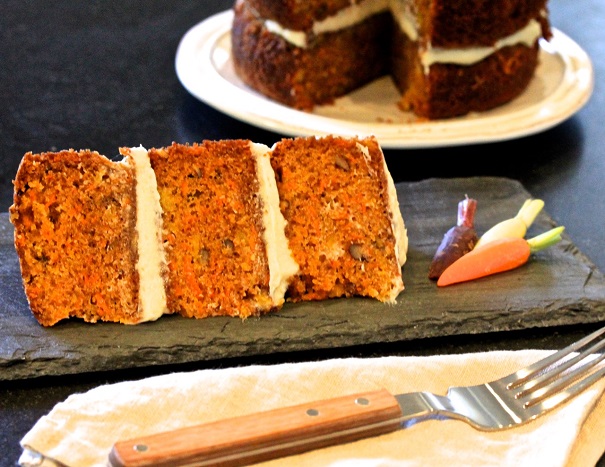 Ingredients
2 cups flour
2 teaspoons baking powder
1 ½ teaspoons baking soda
¼ teaspoon nutmeg
1 teaspoons cinnamon
1 teaspoon salt
2 cups sugar
1 ½ cup canola oil
4 eggs
2 cups grated carrots
1 cup crushed pineapple, drained
½ cup chopped pecans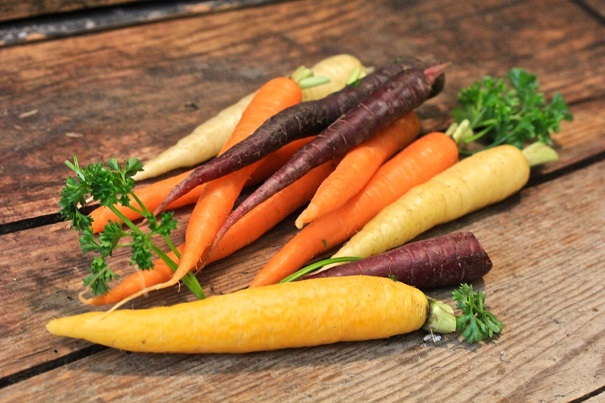 Directions
Sift together flour, baking powder, baking soda, nutmeg, cinnamon, and salt. Set aside.
In a separate bowl combine sugar and oil. Add eggs one at a time, mixing them into mixture after each. Add dry ingredients and mix
well. Add carrots, pineapple and pecans and mix until well combined. Pour batter into greased 8-inch cake tins.
Bake at 350 degrees for 45 minutes.
For the Icing:
Ingredients
8 ounces sifted powdered sugar
1 stick of butter (8 tablespoons)
1 teaspoon vanilla
1 8-ounce package of cream cheese
Directions
In a mixing bowl combine sugar, vanilla, and butter. Cut cream cheese into chunks and add to sugar mixture, beating until icing is free of lumps and smooth.