Serves: 4 appetizer-sized servings or two entrées serving
Prep time: 25 minutes

Ingredients
1 cup fresh sliced carrots
1 medium onion, sliced thinly
1 stalk of celery with leave, sliced thinly
1 ½ cups chicken stock
1 teaspoon salt
1/8 teaspoon cayenne (more if you like it hot)
½ cup cooked rice
¾ cup cream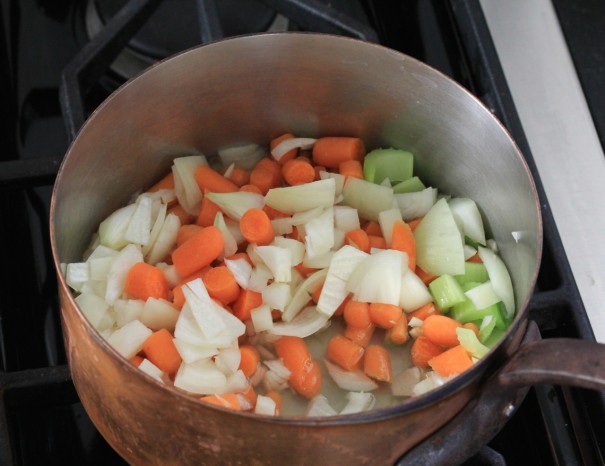 Directions
Put ½ cup chicken stock in a medium saucepan and add carrots, celery and onion.
Cook about 12 minutes until vegetables are softened but not soft.

Pour mixture into a food processor and add rice, salt and pepper.
With motor running, pour in remaining stock and cream and combine.

Serve hot or cold.
(This is a good use for leftover rice.)