Serves: 8
Prep time: 10 minutes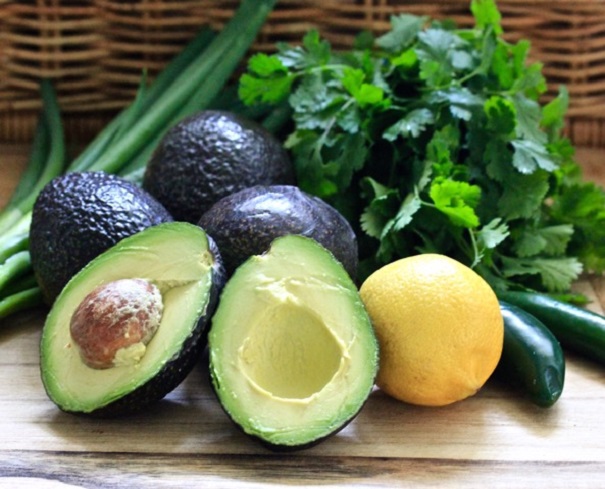 Ingredients
4 ripe avocados, peeled and seeded
juice of one lemon
1 bunch of green onions, white ends only, washed and sliced thin
½ cup cilantro leaves, washed, drained and chopped roughly
2 serrano chiles, seeded and sliced
kosher or sea salt and freshly ground pepper to taste
Directions
Cut the avocados in half and scoop out the avocado meat with a spoon.
Place in a large bowl and slightly mash with a fork.
Stir in the lemon juice to keep the avocado from turning brown.
Mix in the chopped green onion, cilantro, Serrano chilies and salt and pepper to taste.
The guacamole is meant to be chunky; do not overmix.
Serve with tortilla chips, preferably blue corn tortillas.