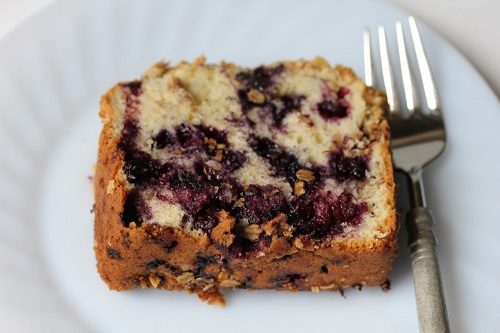 Serves: 6
Prep Time: one hour and fifteen minutes, plus time for cake to cool before frosting

Ingredients
1/3 cup butter
¾ cup sugar
2 eggs
2 cups flour
½ teaspoon salt
2 teaspoons baking powder
2 cups Maine blueberries
1/3 cup milkFor the frosting:
8 ounces of cream cheese
½ stick of butter
1 teaspoon vanilla
1 box confectioners' sugarFor the streusel top:
4 tablespoons melted butter
½ cup brown sugar
1 cup oatmeal
½ cup flour
1 teaspoon cinnamon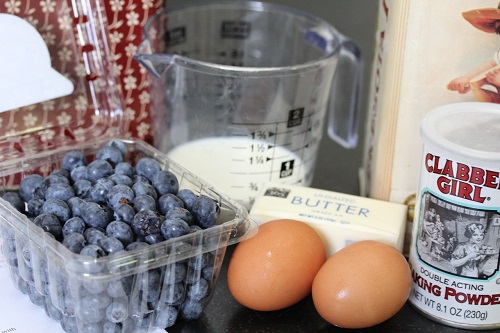 Directions
Cream together butter, sugar and well-beaten eggs.
Sift four, salt and baking powder.
Add dry ingredients to butter and sugar mixture alternately with the milk.
Fold in blueberries.  Turn into a 9-inch well-greased cake pan and bake at 350 degrees for 25-30 minutes.  Allow cake to cool.
For the frosting, beat the cream cheese and butter well.  Add vanilla and blend thoroughly.  Blend in sugar, sifted as necessary.
This recipe can be adapted to be a coffee cake as well, which was what I did for the photos above.
Bake the recipe in a 9×13 pan.  Before baking, top with the following crumb topping:
Stir with a fork to make a crumble, distribute lightly over the top, and bake.