The ginger preserves in this sandwich give it a taste that is reminiscent of a peanut butter and jelly, because it's a little sweet – but in a good way.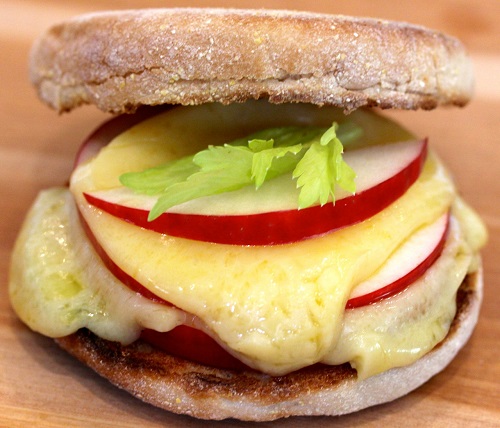 Serves: 1
Prep time: 10 minutes
English muffin

Ingredients
2 slices of apple, ¼ inch thick, cut across the apple

2 oz. sharp cheddar cheese

1 teaspoon of ginger preserves (you can also use any kind of chutney)

Butter for spreading inside muffin
Spread insides of muffin with butter and toast in a medium frying pan.  Pile cheese and apple slices on muffin, putting preserves in between cheese and apples, so it is not touching the muffin.   Put sandwich in 350 degree oven for 7 minutes, or just until cheese melts.  Serve immediately.