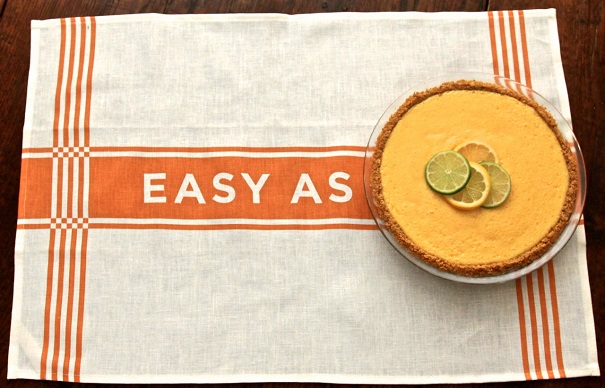 Serve: 8
Prep time: 30 minutes plus two hours for pie to chill

Ingredients
1 graham cracker pie shell
1 cup heavy whipping cream
2 tablespoons powdered sugar
1/3 cup fresh lemon juice
1/3 cup fresh orange juice
1/3 cup fresh lime juice
1 can (14 ounces) sweetened condensed milk
6 egg yolks
Directions
Preheat oven to 350 degrees
Combine egg yolks with citrus juices in a mixing bowl.

Whisk together well.
Add sweetened, condensed milk and stir well.

Pour into premade pie shell.


Bake for 15 minutes in oven.
Remove. Cool to room temperature, then chill in refrigerator for 2 hours.
Before serving, whip heavy cream in mixer set on high speed, gradually adding 2 tablespoons powdered sugar.
Cut into narrow serving sizes, garnish with whipped cream and serve.
Graham Cracker Crust, if you prefer not use a pre-made crust:
For a 9-inch pie

Ingredients
1 ½ cups graham crackers, crushed
3 tablespoons sugar
1/3 cup butter, melted
Directions
Mix graham cracker crumbs, butter and sugar together.
Press mixture into a pie pan, evening out the crumbs to they are level along bottom and sides.