Sometimes you know a recipe is going to work even before you start mixing up the ingredients. What could ever be bad about blackberries and white chocolate, right? I found this recipe in Country Life magazine, my bimonthly fix of all things English, and thought the combination would be irresistible. What a scrumptious late afternoon treat with a cup of tea, or a perfect addition to a late weekend brunch! They're sweet, with a very fine, cake-like texture that would delight the most discerning pastry lover.
This muffin is very simple, and a great thing to bake with kids. Muffin recipes are pretty much the same; what changes are the ingredients that give them their special flavors, so if you teach a child how to make a basic muffin, it's a useful thing they'll always know how to do – like making an omelette, or boiling pasta. Anything that gives kids the ability to cook for themselves is worth teaching, because people who prepare their own food tend to eat more healthfully (as I keep reminding you, dear readers). It's a variation on the saying "Give a man a fish and you feed him for a day. Show him how to fish and you feed him for a lifetime." Teaching children to cook is a lifelong skill that gives them confidence and independence, and isn't that something we all want for our kids?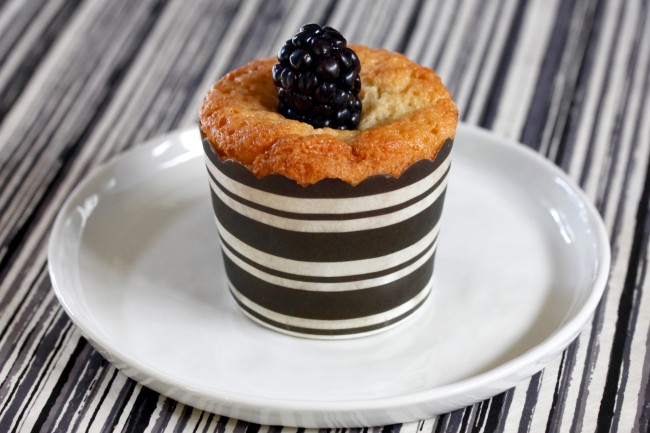 Adapted from Country Life magazine
Serves: Makes one dozen medium-sized muffins 
Prep time: 45 minutes 

Ingredients
1 cup butter
1 cup superfine sugar (process sugar in a food processor to get an extra-fine texture)
1 cup self-raising flour
3 eggs
1 teaspoon vanilla
3 ounces white chocolate, finely chopped
4 ounces blackberries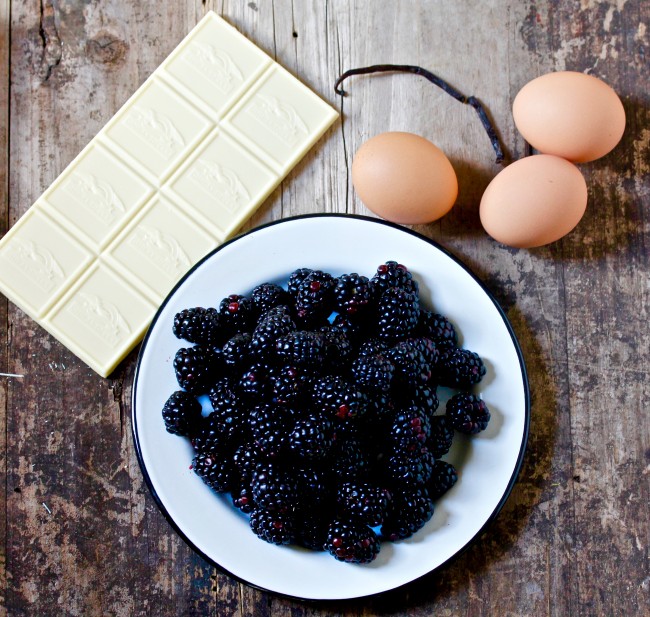 Directions
Cream butter and sugar together in a mixer, and add vanilla and 3 eggs.
Stir mixture until well combined, then add flour. Gently stir in the chocolate, and then fold in blackberries, being careful not to mix them in too vigorously so they don't stain the dough. Spoon dough into individual muffin tins with paper liners, and do not fill more than ¾ full, as dough will rise.
Bake for 20-25 minutes at 350 degrees. Serve.