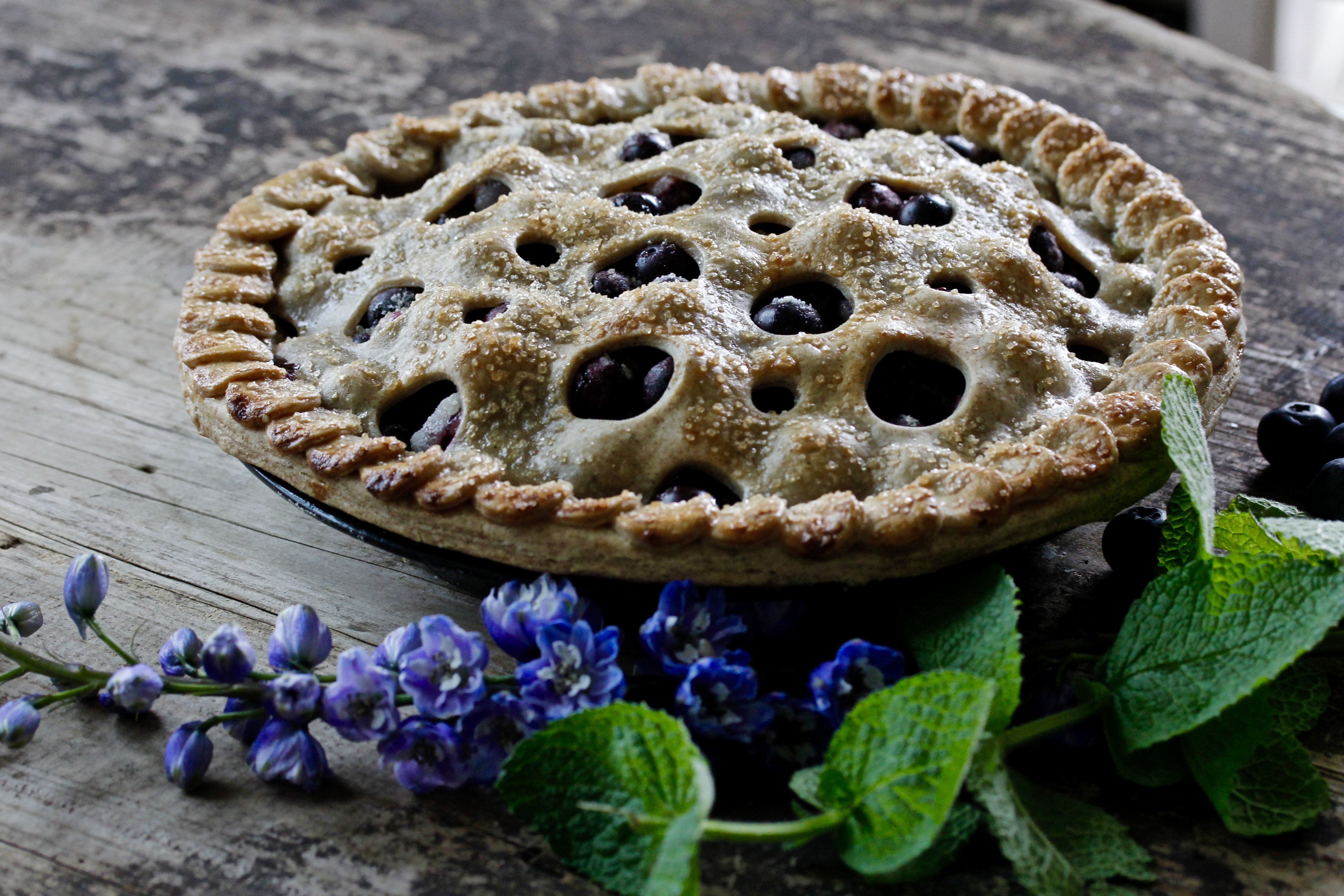 Blueberries have a powerful flavor; the second one of these little blue miracles touches your tongue the brain shouts blueberry! – sweet and pure. What more could you want in a pie? Why, more of it – more blueberries piled as high as they go and covered with a dense rye flour crust. I love this crust because it's not too sweet, balancing the overall taste experience so that the pie is not cloying (some blueberry pies can overwhelm with sweetness). This toothsome variation on an American classic is great with a dab of yogurt and a fresh mint leaf or two for garnish.
I'm going to let you in on a little secret: pies are so easy. Slap together a crust, roll it out, wash some fruit and mix in a few ingredients to create a filling, slap that dough on top of the pie and throw it in the oven. Everyone will be blown away that you baked a pie, and you can bask in the glow of their admiration!
Blueberry Pie with Rye Crust
Adapted from a recipe in Food and Wine
Prep time: 3 hours and 15 minutes
Serves: 8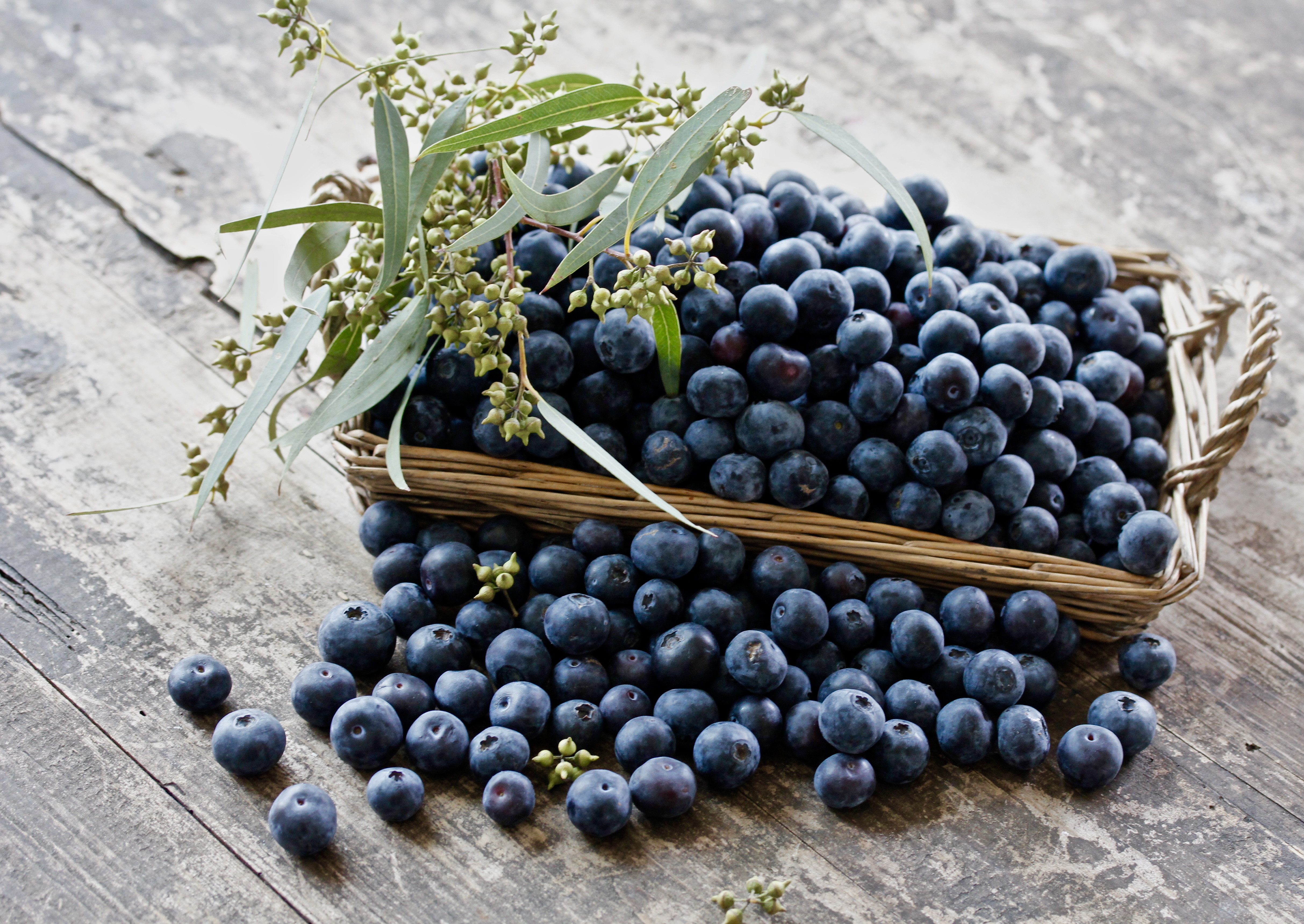 Ingredients
For the piecrust:
1 ¼ cups flour
1 cup rye flour
1 ½ teaspoon salt
1 stick and 6 tablespoons unsalted butter, cut into small pieces
2/3 cup ice water

For the filling:

1 teaspoon vanilla
½ teaspoon salt
¾ cup granulated sugar
6 cups blueberries
½ cup flour
1 tablespoon lemon zest
2 tablespoons fresh lemon juice
1 large egg, beaten
Turbinado sugar for sprinkling on top
Directions
To make the crust, pulse flours and salt in food processor. Add butter and pulse until dough is grainy and in small pieces.
Pour dough onto a wooden board dusted with flour and knead until dough comes together.
Cut dough in half, form into a round disk and wrap in plastic. Refrigerate for an hour.
On a floured board, roll one disk into a 12-inch round and place in the bottom of a pieplate.
Freeze in freezer for 15 minutes.