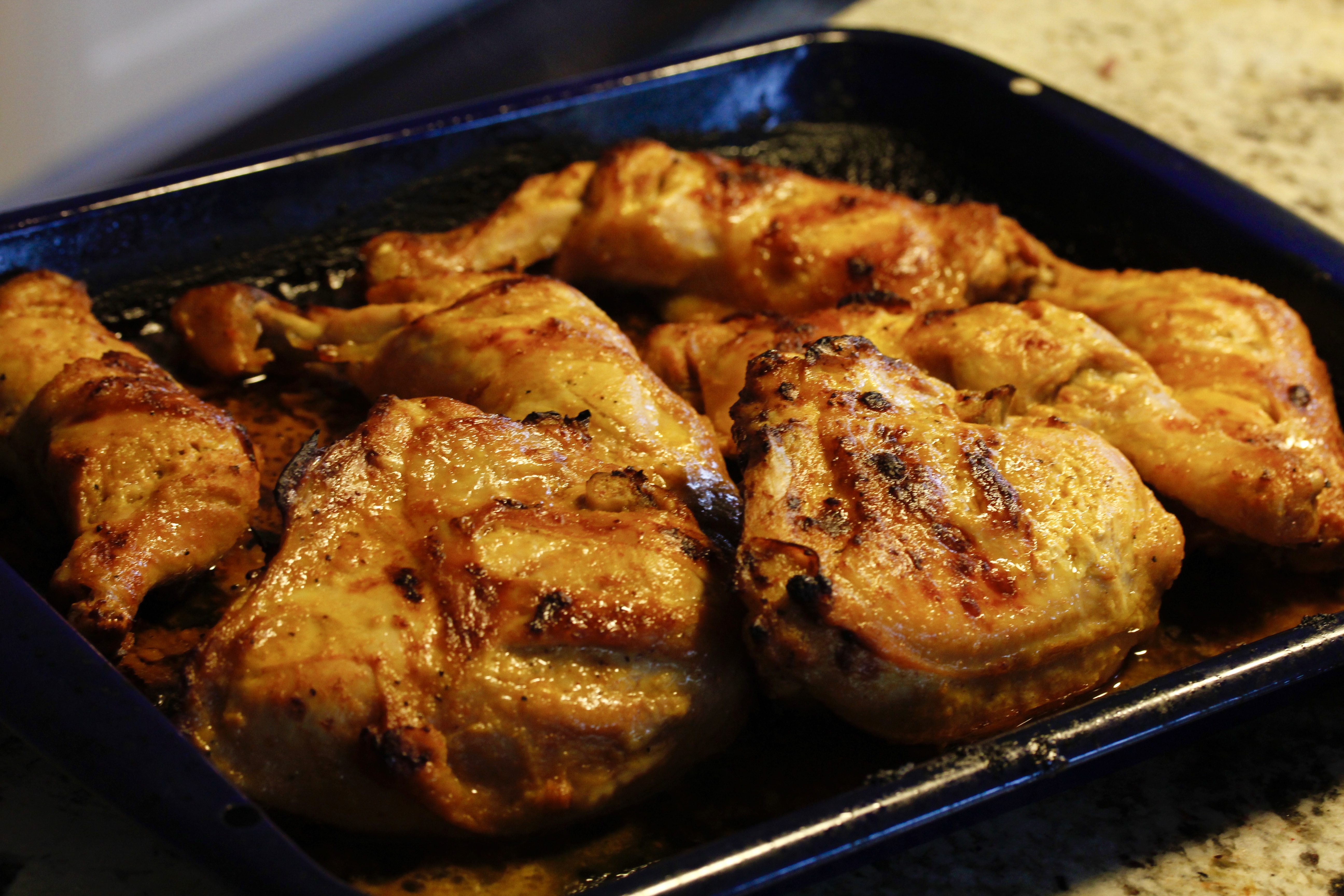 This recipe comes from my old friend, Nelly Salvacion. Her seven-year-old grandson, Aymeric, is a bit of a picky eater, so she invented this recipe for yogurt dipped chicken legs. Now it's his all-time favorite food. Don't be fooled by the yogurt in the recipe – there are lots of speecy, spicy ingredients in these legs – and be sure to make the mango cucumber salsa that goes with it. It's heaven. I added a couple of chicken breasts just because I had them, so you don't have to confine yourself to chicken legs. This recipe has gone into the weekly rotation at home because everyone loves it. Enjoy!
Aymeric's Spicy Chicken Legs
Serves: 4
Prep time: 1 hour, plus one hour for chicken to marinate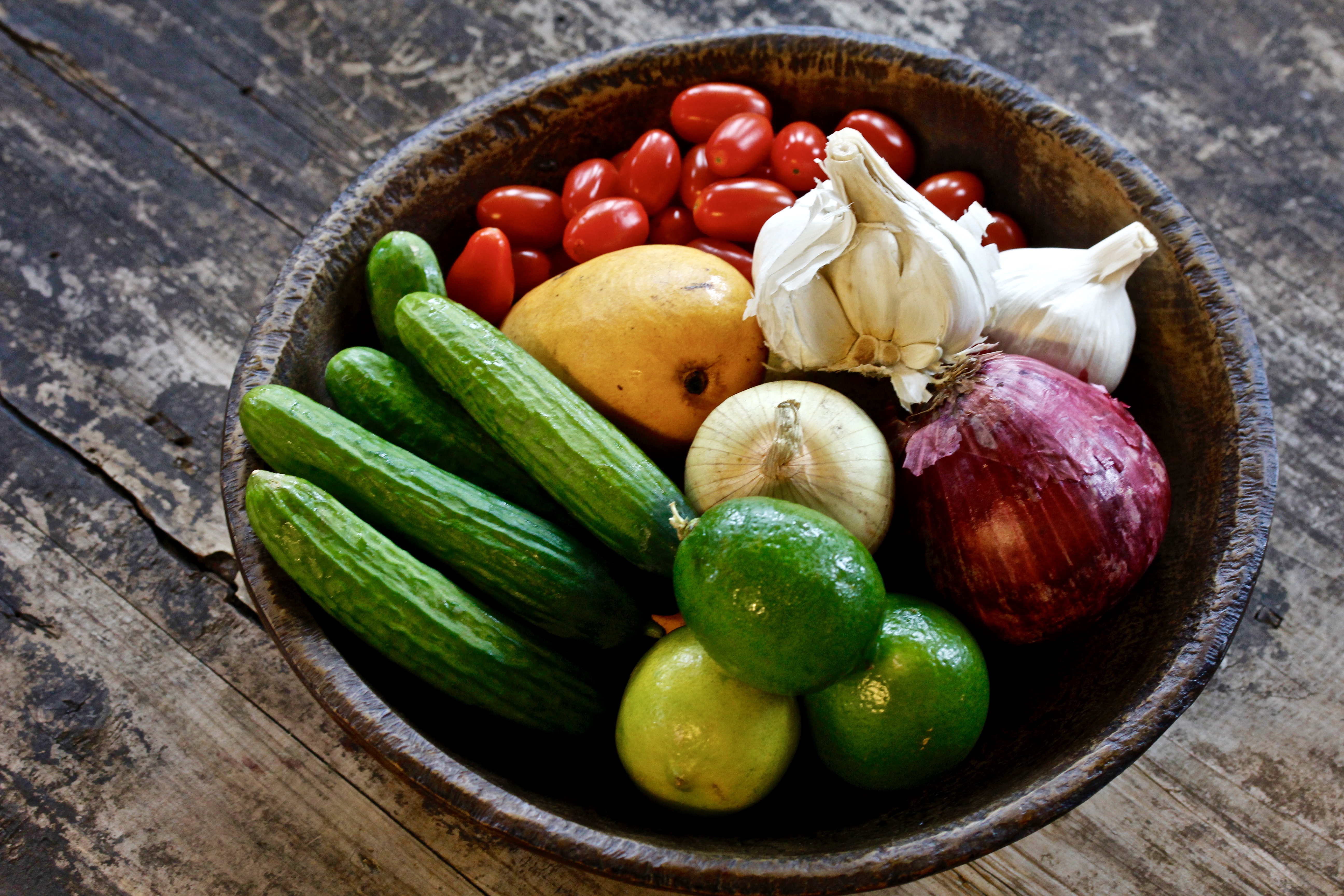 Ingredients
6 chicken legs, skin on
2 chicken breasts, bone in and skin on
1 medium onion, well chopped
4 cloves garlic, peeled
½ cup plain Greek yogurt
juice of one lemon
¼ cup olive oil
½ cup apple cider vinegar
1 teaspoon paprika
1 teaspoon chili powder
2 teaspoons lemon pepper
½ teaspoon turmeric powder
1 teaspoon brown sugar
2 teaspoons salt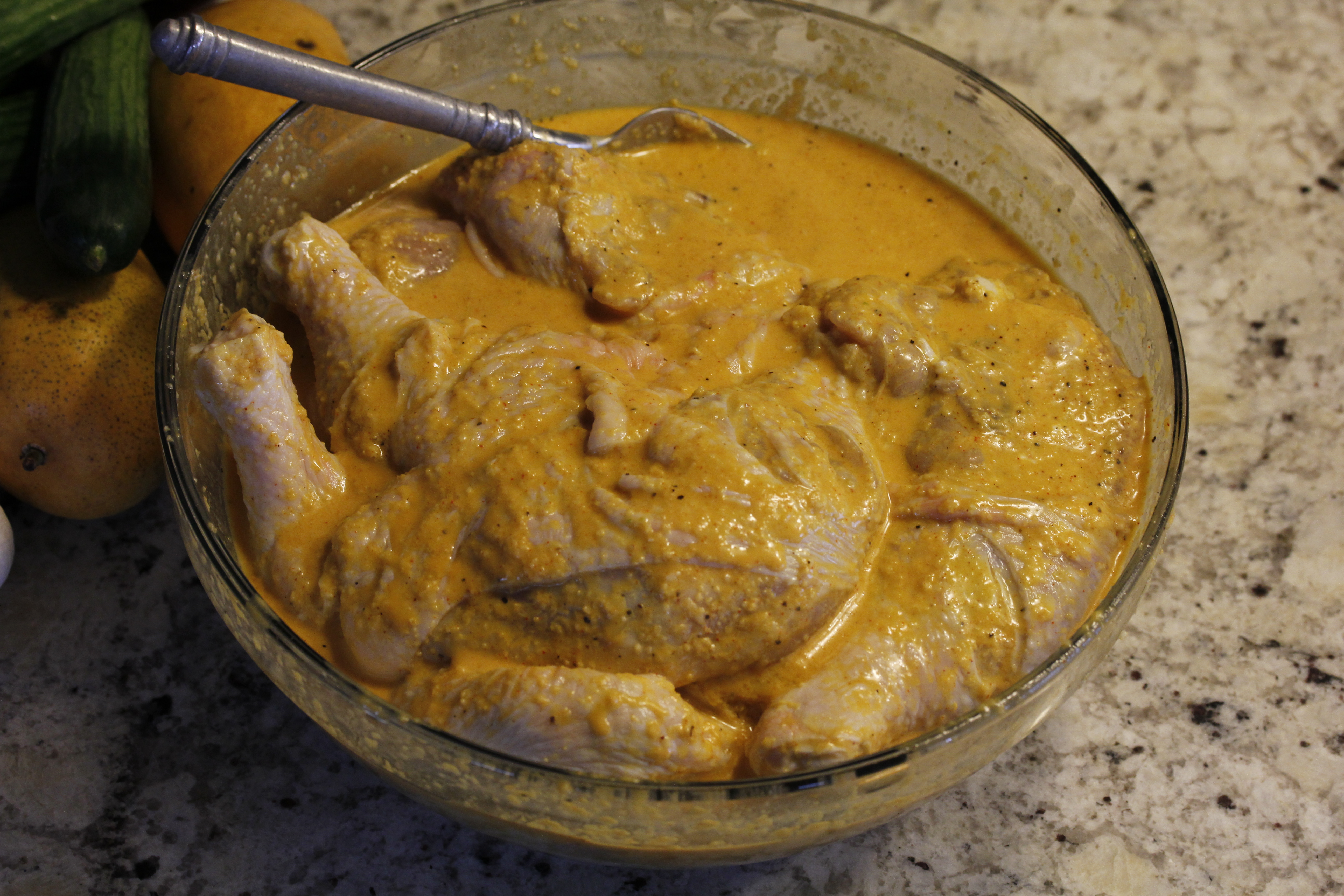 Directions
Combine all ingredients except the chicken in a food processor and process until smooth.
Place chicken in a large bowl and pour marinade over it for at least an hour.
Preheat oven to 450 degrees.
Place the chicken and the marinade on a non-reactive roasting pan and roast for 40 minutes until golden brown.
Serve with mango salsa and rice.
MANGO CUCUMBER SALAD

Ingredients
1 ripe mango cut into small cubes (no larger than ½ inch)
1 seedless cucumber cut into equally small cubes
1 pint grape tomatoes, halved
½ red onion, diced
juice of one lime
1 tablespoons olive oil
1 teaspoon salt
Mix ingredients together and serve.