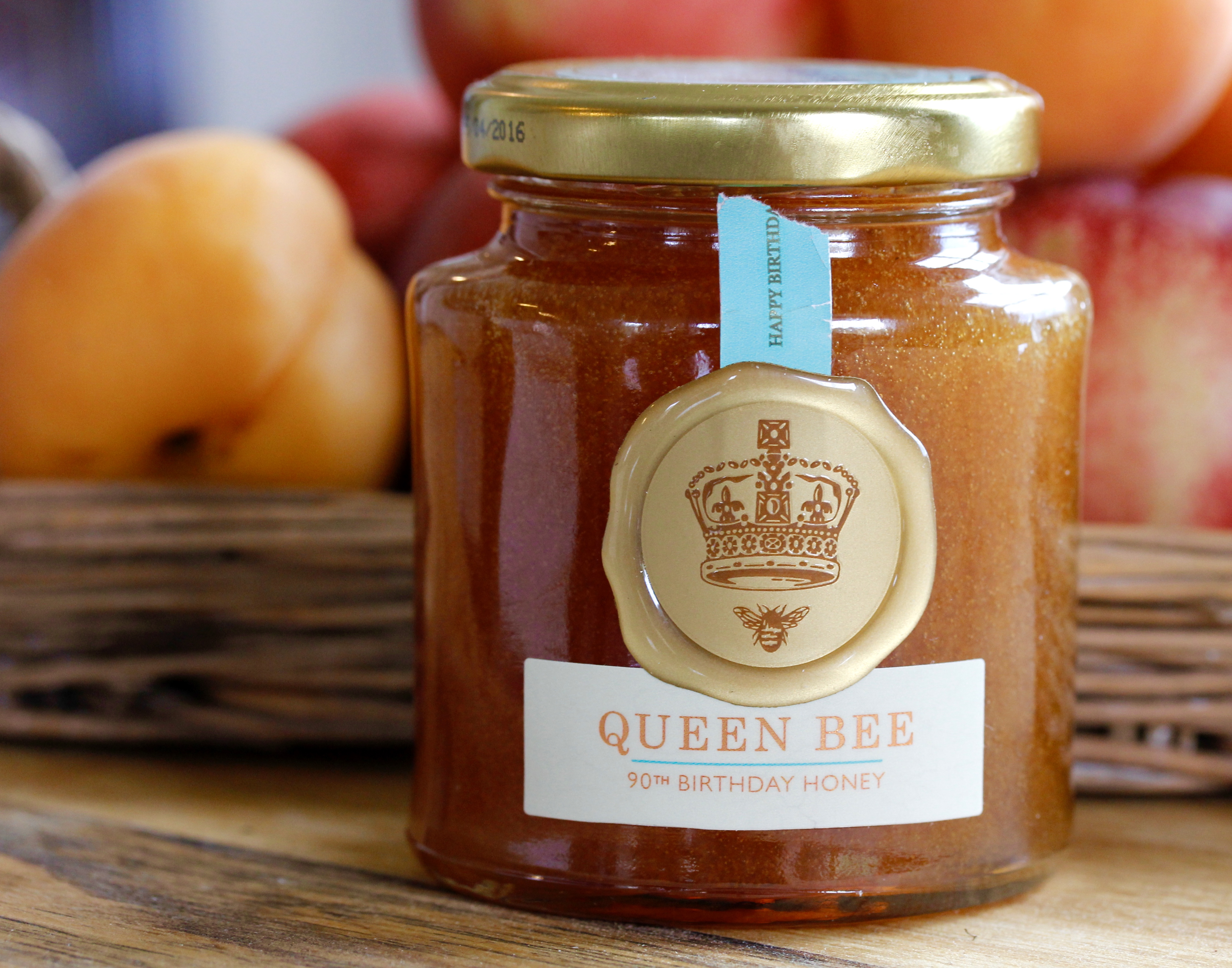 I remember making taffy in girl scouts. We thought it was the best girl scout meeting ever, the kind of sloppy, messy fun that only an adult who's never done it before would take on with a gaggle of giggling second graders. By the time we'd finished we were wearing more of the taffy than there was left to eat, and all those grubby little hands had left smudge marks in the candy. By the end of the afternoon, my mother (the scout leader,) looked like she could use a stiff drink and a nerve pill.
This taffy recipe is so much easier! I tend to think of making candy as a holiday activity, but taffy belongs to the summer, so what better flavor than sweet wildflower honey? The actual pulling is like a slo-mo triceps curl, so think of all the calories you're burning before you start eating. And it only takes one ingredient – honey! How easy and pure is that?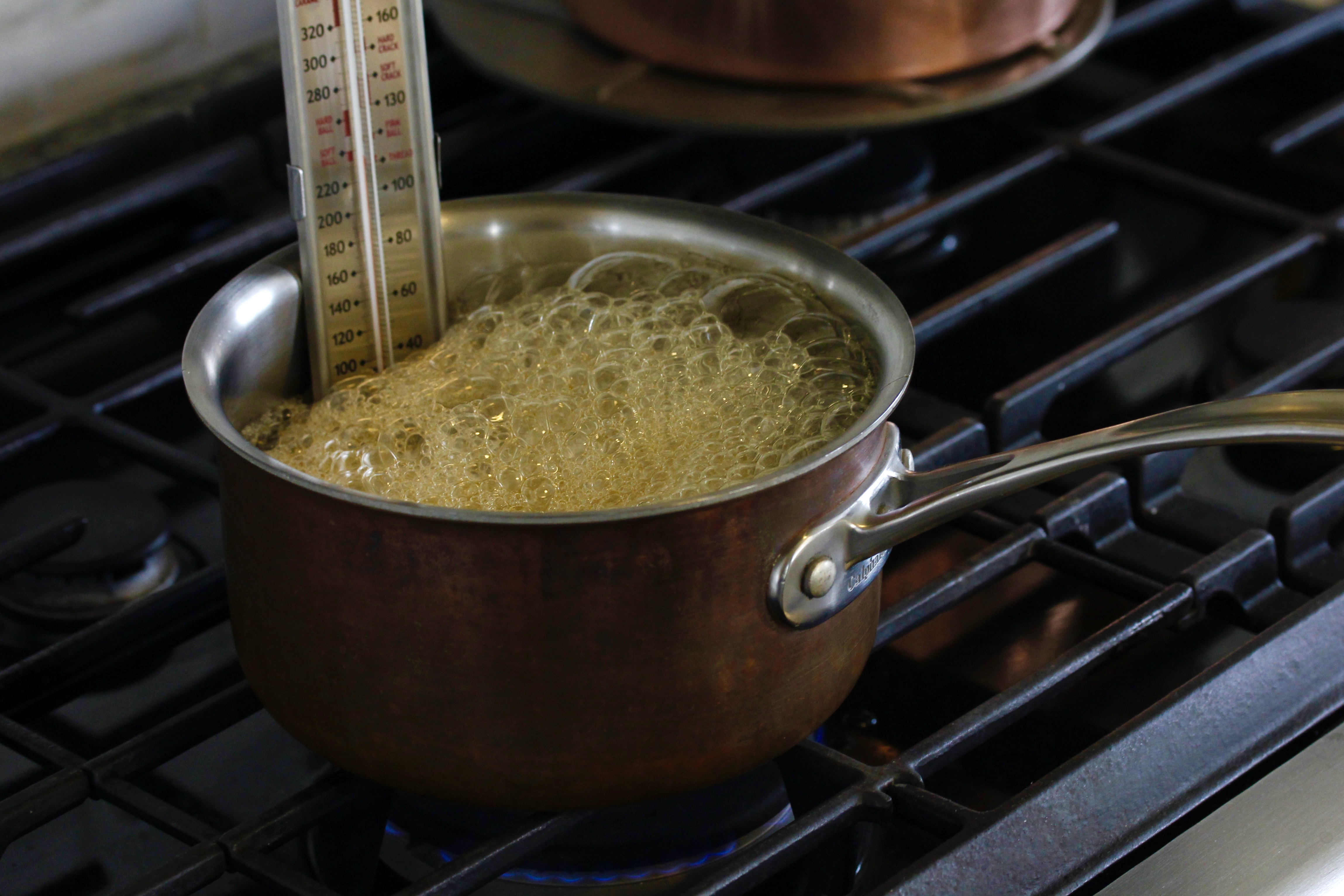 Honey Taffy
Serves: 24 pieces of taffy
Prep time: 1 hour, 15 minutes
Adapted from Cooking Light magazine
Ingredients
1 ½ cups honey
cooking spray
Wax paper cut into 5 x 5-inch pieces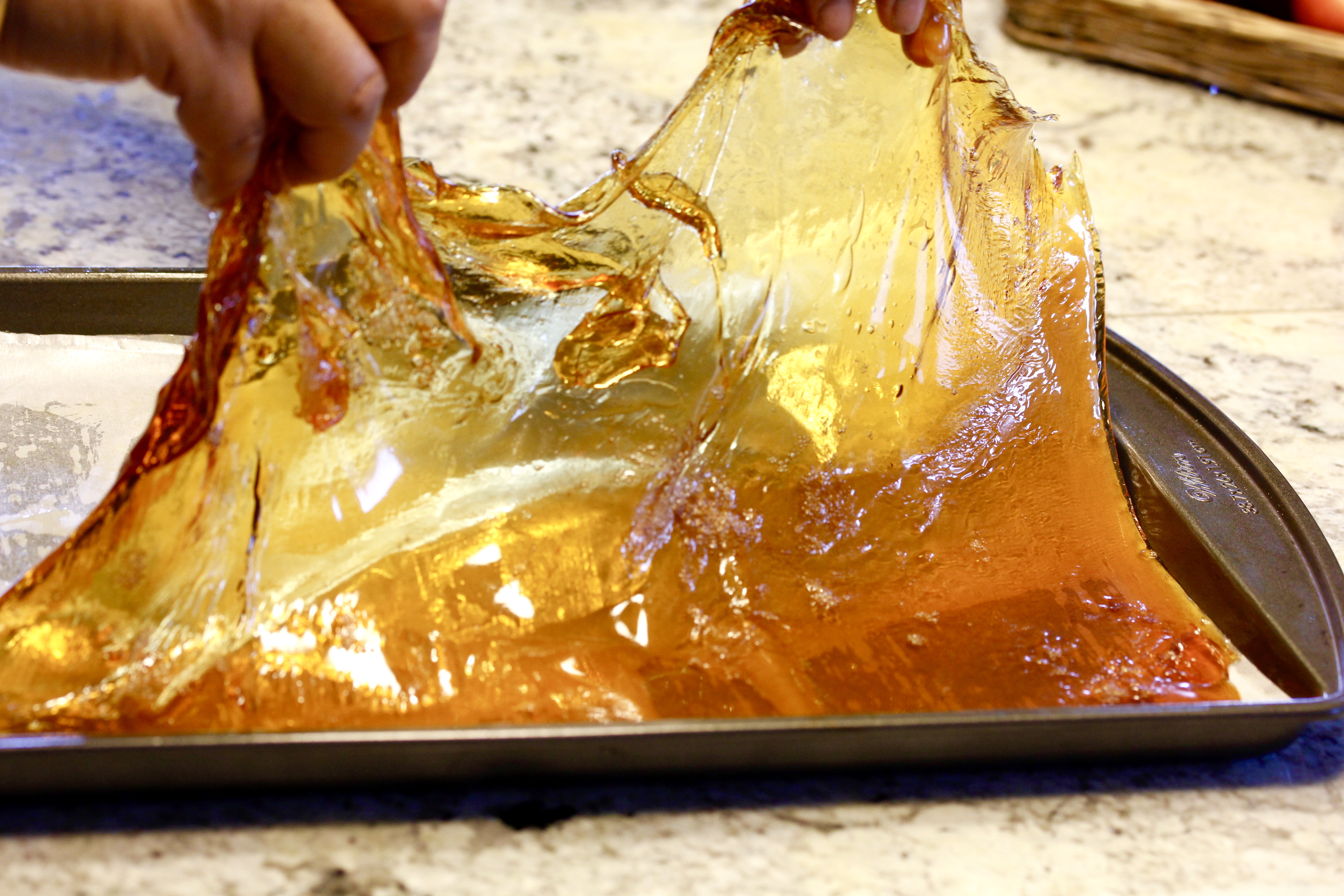 Directions
Line a baking sheet with parchment paper and spray with the cooking spray.
Pour honey into a saucepan and cook at medium-low heat, uncovered.
Bring to a boil and insert candy thermometer. Cook until thermometer gets to 280 degrees (should take about ten minutes.) Pour the honey into the baking pan and spread it smooth. Allow to cool 20 minutes.
Spray your hands with the cooking spray, then fold the honey over to form a ball. Stretch the ball of honey into a two-foot long strand, then turn it back on itself and fold honey over and over until the color begins to change to a soft beige.
Wrap in plastic wrap that has been sprayed with cooking spray and put in refrigerator for ten minutes to chill.
Coat a knife with cooking spray and cut the taffy into four equal pieces, rolling each piece into a log. Cut each log unto pieces and roll each piece into a small log.
Wrap in wax paper or cellophane wrappers.