BUCKEYES
I've had occasion to spend lots of time in my home state of Ohio these last few months, and during a recent trip I was reminded of that most mouthwatering of cookies – the Buckeye. It's a classic peanut butter and chocolate combination which happens to look like a buckeye, or horse chestnut. You're going to love this cookie if you haven't tried it, and, if you have, you're probably remembering how much you always liked them. They couldn't be easier – no baking required – just peanut butter and chocolate in naturally perfect combination.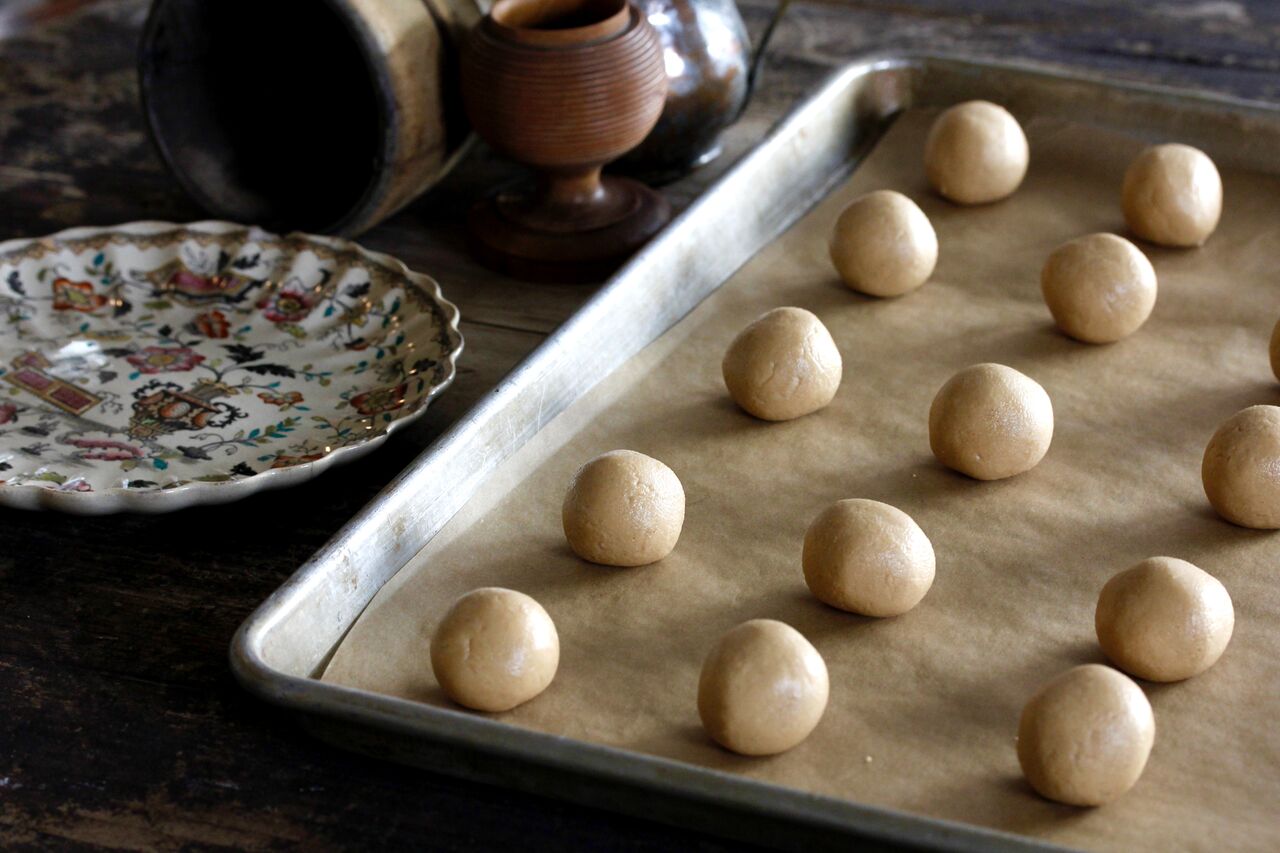 Another thing about Ohio – everyone is nice. Genuinely nice. From the minute you arrive, people make eye contact, smile, and say hello. And if you ask for help, they'll give it as if you were their long-lost best friend. I'm always struck by how kind Ohioans are. Maybe it's something in the water, or just some invisible standard that becomes ingrained in people after they've lived there a while, but it makes every day a little easier.
With special thanks to all the doctors, nurses, physical therapists, nurses' aides and paramedics who have helped my mother these last four months… you're the best!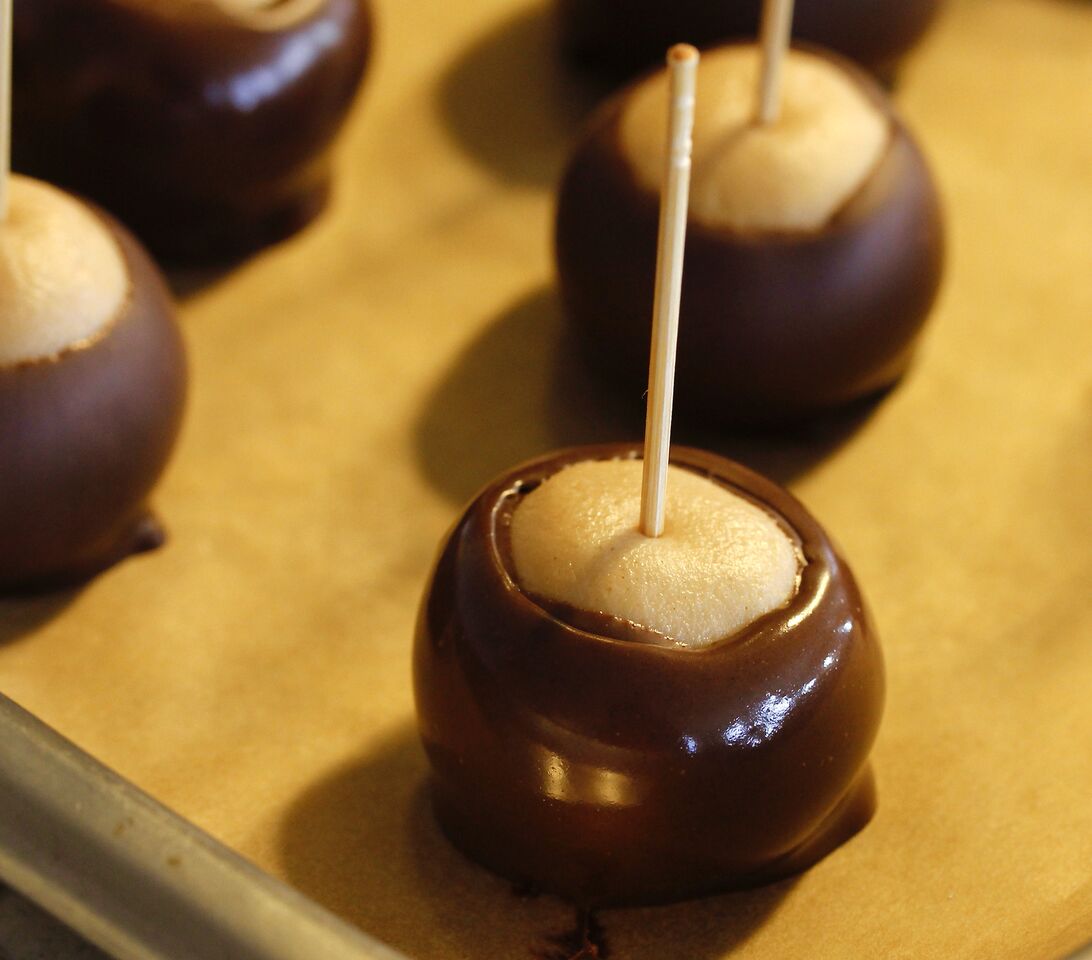 Buckeyes
Serves: 18 buckeyes
Prep time: one hour, plus two hours for the cookies to set

Ingredients
½ cup creamy peanut butter
1/3 cup unsalted butter
1 1/3 cups powdered sugar
1 1/3 cups chocolate chips
¼ teaspoon vanilla
1 tablespoon shortening
pinch of sea salt
toothpicks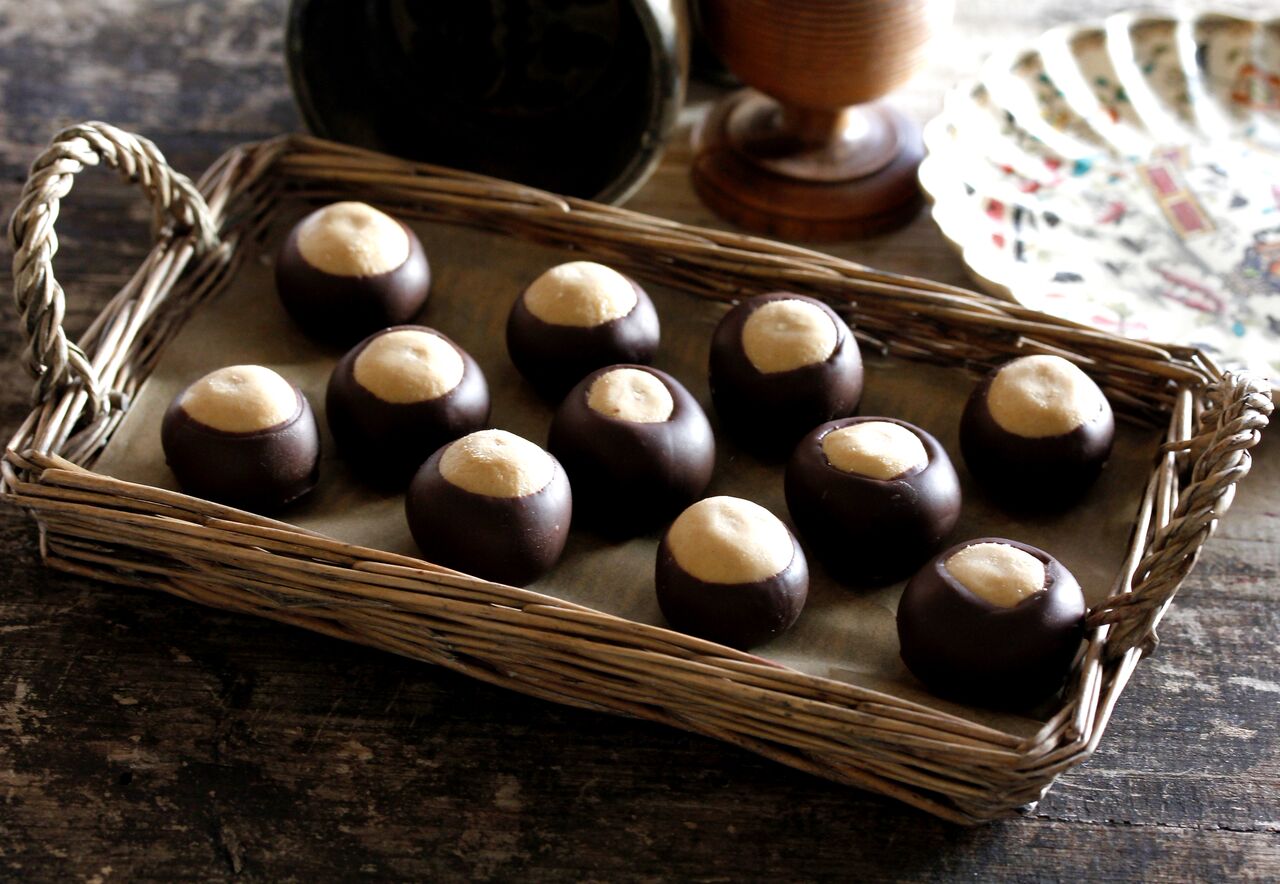 Directions
Mix together peanut butter, butter, vanilla and salt in a large mixing bowl. Add sugar in small increments, stirring well until it is completely mixed in.
Cover a cookie sheet with parchment paper.
Roll the peanut butter into small balls – about 1" in diameter and set on cookie sheet. Stick a toothpick into each ball, at the top, and cool in freezer for about 30 minutes – the peanut butter balls need to be hard.
In the microwave, melt the chocolate in 15-second increments until it is completely melted and stir until smooth. You can also place a heat-proof bowl over a pan with simmering water and stir until chocolate is melted.
Hold each buckeye by the toothpick and dip into the warm chocolate until it is ¾ of the way covered, leaving an opening at the top (which makes it look more like a real buckeye.)
Put the buckeyes back on the cookie sheet and refrigerate for several hours until chocolate is well set.
Remove the toothpicks, moisten your finger with water and smooth over the little toothpick hole in the top of the buckeye. Buckeyes will keep if refrigerated for several weeks.