VEGETARIAN PAD THAI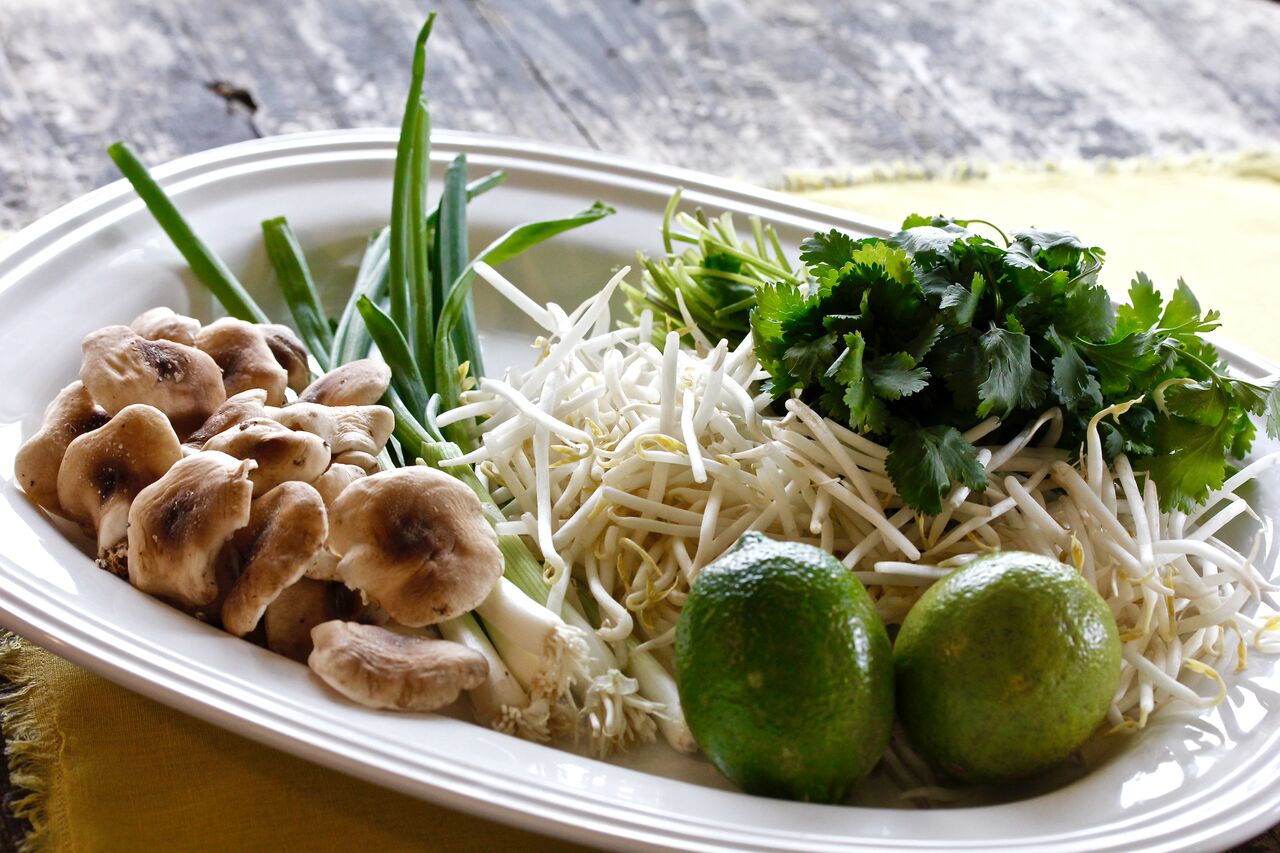 It's time for some clean eating! After too many nibbles on every cookie, cake, nut roll, popcorn ball, and eggnog milkshake that came within reach, my jeans will no longer zip. It was fun while it lasted… So if you're having a similar post-holiday experience, here's a recipe that will help get things back on track. This vegetarian Pad Thai recipe is full of crunchy greens, freshly-scrambled eggs, and livened with a tangy squirt of lime juice. There are some noodles involved, but you can go easy on the quantity and keep this healthy and satisfying. Enjoy!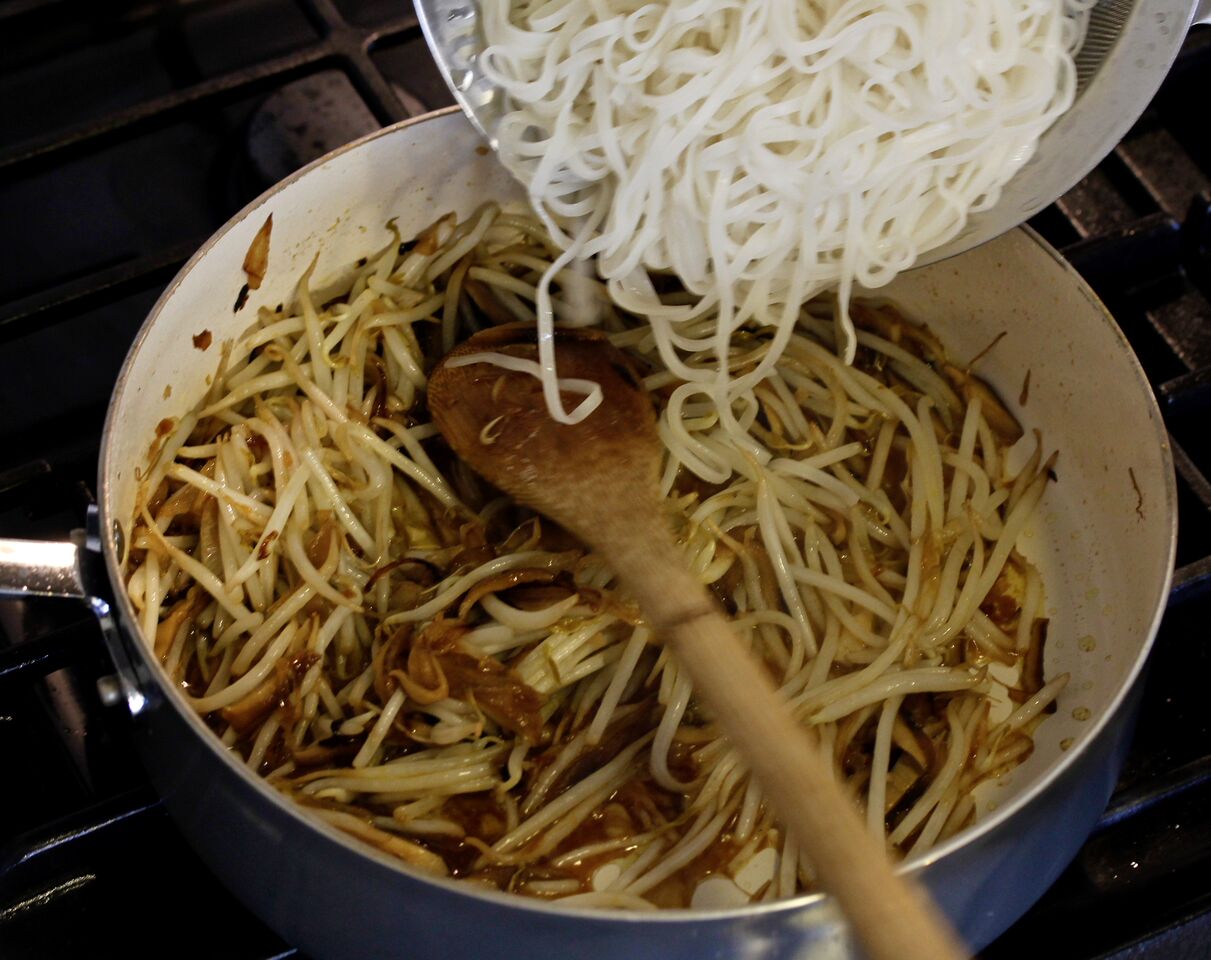 Vegetarian Pad Thai
Serves: 4
Prep Time: 40 minutes

Ingredients
8 ounces dried flat rice noodles
4 tablespoons peanut or vegetable oil
2 shallots, finely sliced
2 garlic cloves, peeled and minced
10 pieces shitake mushrooms, finely sliced
2 cups mung bean sprouts, washed and drained
14 ounces (1 block) extra firm tofu
½ cup. vegetable stock
2 beaten eggs
For the sauce:
Juice of one lime

Ingredients
2 tablespoons fish sauce
2 tablespoons soy sauce
1 ½ tablespoons brown sugar
1 tablespoon chili garlic sauce, or ¼ teaspoon chili flakes
Toppings:

Ingredients
½ cup dry roasted peanuts, coarsely chopped
4 tablespoons cilantro leaves
4 tablespoons scallion, sliced thinly
lime wedges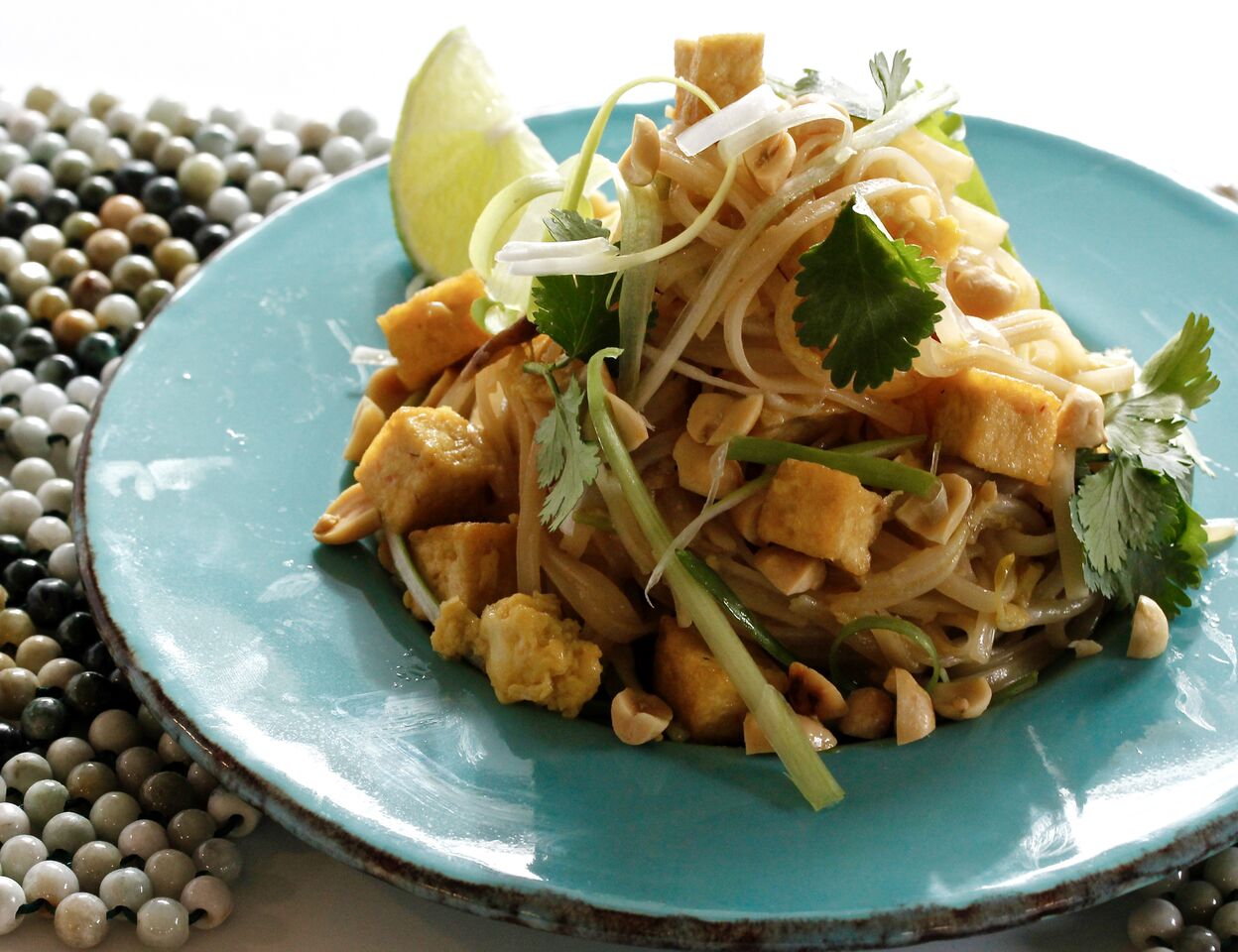 To make the noodles:

Directions
Bring four quarts of water to a boil.
Add noodles and boil for four minutes, stirring constantly.
Drain and run under cold water, and set aside.
To make the sauce:

Directions
Combine ingredients and set aside.
Drain tofu and squeeze liquid out of it. Slice into ½ inch cubes. Heat pan and add oil.
Heat until oil is smoky hot and add tofu. Fry until golden brown, remove from pan and set aside
In the same pan, add shallots and garlic. Cook until golden. Add mushrooms and saute for two minutes. Add bean sprouts and cook for two minutes.
Add noodles, tofu, vegetable stock and sauce.
Mix thoroughly and slide the mixture to one side of the pan. Add a little oil and add eggs, scrambling them until they are soft. Incorporate the eggs into the noodle mixture, top with garnishes and serve.