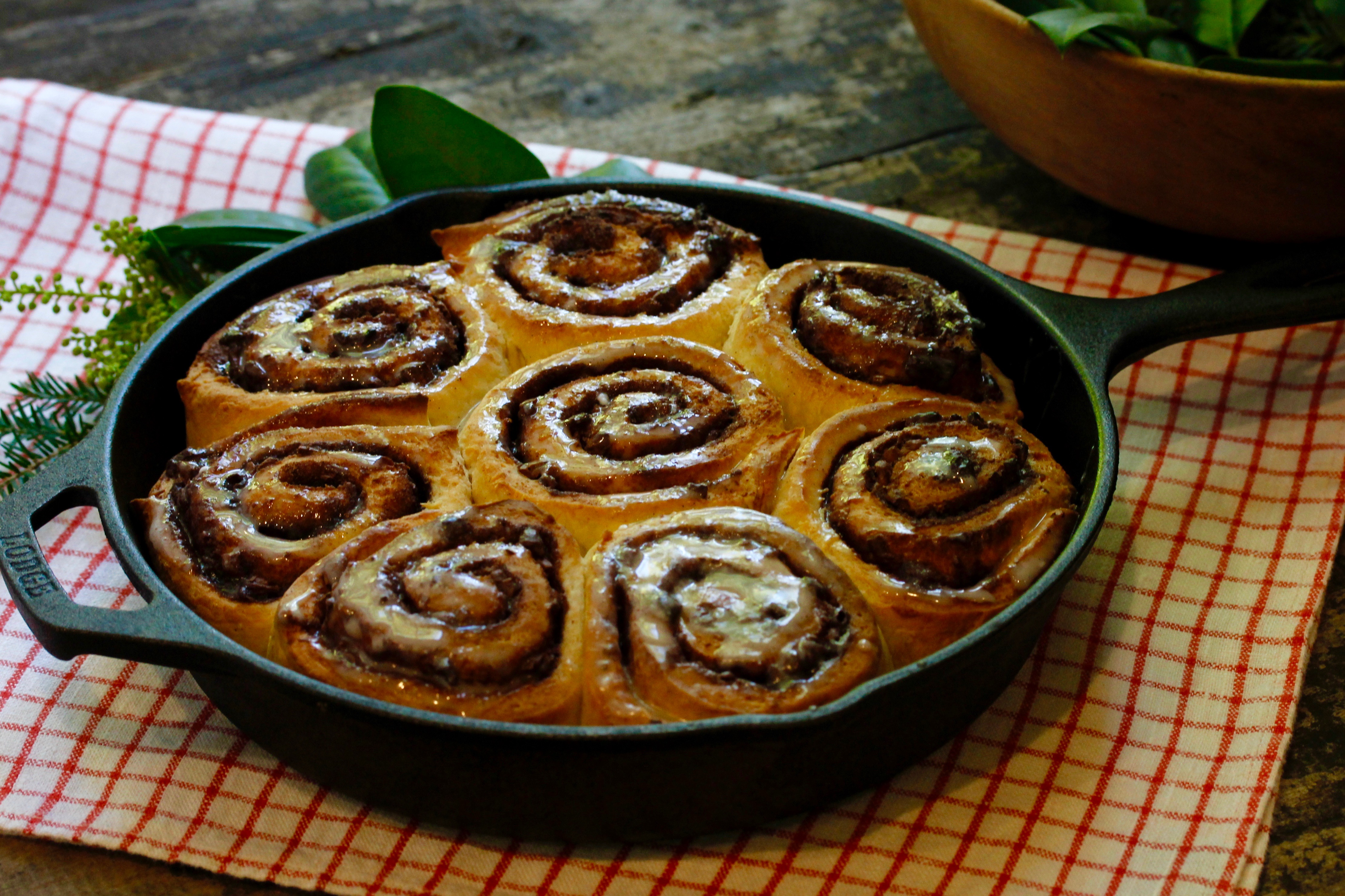 What's better than a warm, gooey cinnamon roll on Christmas morning? A warm gooey cinnamon roll with slivers of chocolate melted through it, that's what. This is the stuff Christmas memories are made of, and I only make them once a year because they are truly irresistible. If you're leery of working with yeast, be reassured – as long as your yeast is fresh they will come out looking like a bakeshop dream. Enjoy!
Chocolate Cinnamon Rolls
Makes 10 medium-sized cinnamon rolls
Ingredients
For the dough:
1 ¼ cups and 2 1'2 cups flour
1 packet of active dry yeast
1 cup whole milk
¼ cup sugar
1/3 cup unsalted butter
1 egg, beaten

For the filling:

¼ cup sugar
2 tablespoons unsalted butter, melted
1 tablespoon cinnamon
1 tablespoon cocoa powder
1 cup shaved milk or semisweet chocolate

For the frosted glaze:

1 cup confectioner's sugar
vanilla bean paste of one vanilla pod
1 tablespoons whole milk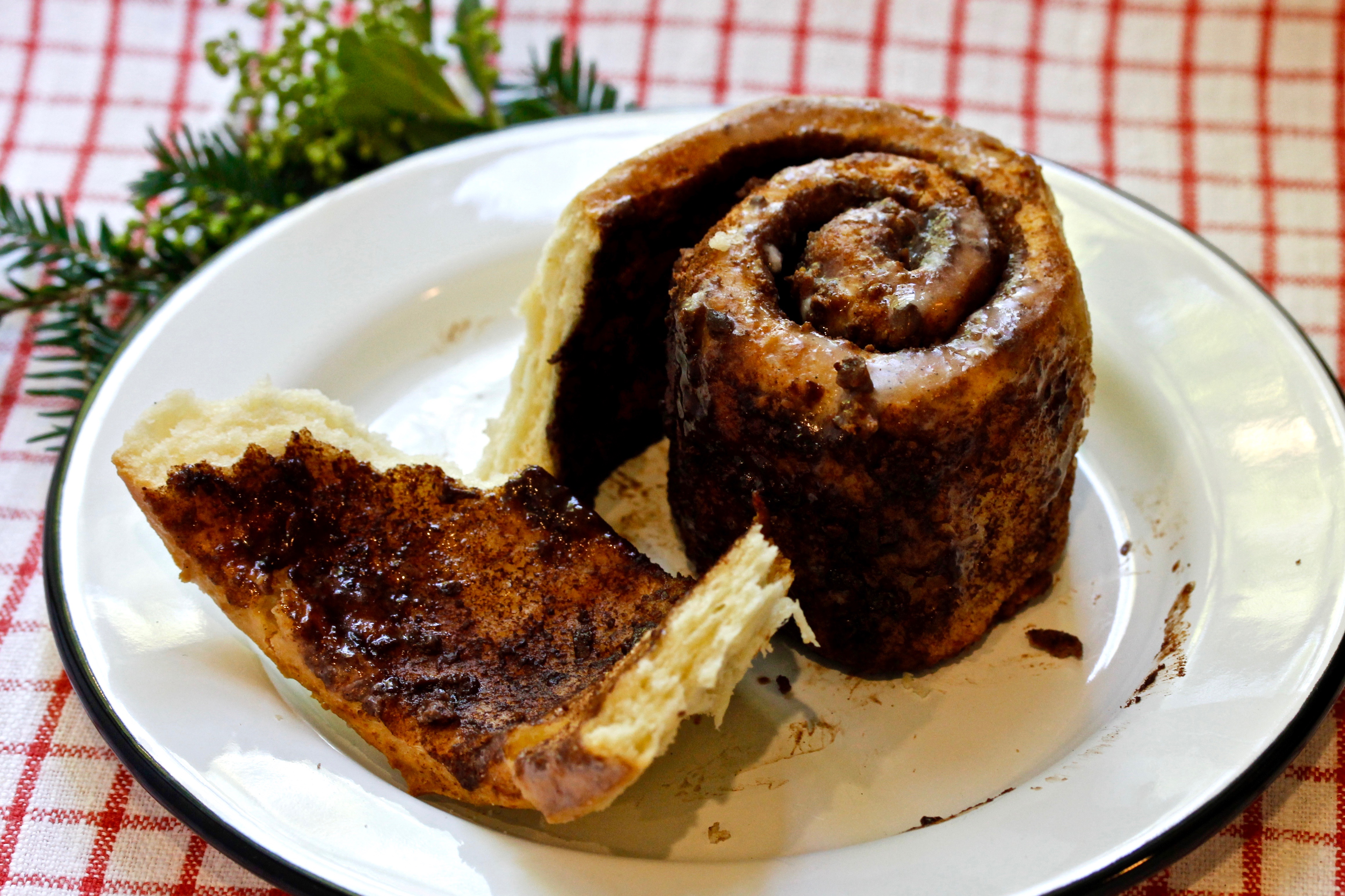 Directions
Preheat oven to 375 degrees.
Combine 1 ¼ cups of flour and yeast in a mixer with a paddle attachment
In a small pan over low heat, mix milk, sugar, and butter until mixture is melted but not hot. Add milk mixture to flour and yeast and beat on low for 30 seconds, then add egg and beat for 3 more minutes.
Change paddle attachment to dough hook. Add rest of flour and beat on high for 3 minutes until dough begins to pull away from the bowl easily. Put dough in oiled bowl and cover with a towel. Put in warm place for 45 minutes to allow dough to rise.
Punch dough down and place on floured surface, let dough rest for 10 minutes.
Mix together sugar, cinnamon and cocoa powder for filling.
Roll out the dough to a ¼-inch thick rectangle and brush with melted butter. Spread filling mixer and sprinkle with shaved chocolate. Roll the dough up tightly and use the melted butter to seal the edge of the roll.
Slice the roll into 11/2-inch thick disks. Place in baking dish or iron skillet and allow to rest in a warm spot for half an hour. Bake rolls for 15-20 minutes until golden.
Whisk sugar, vanilla and milk together and drizzle over warm, but not hot, rolls.