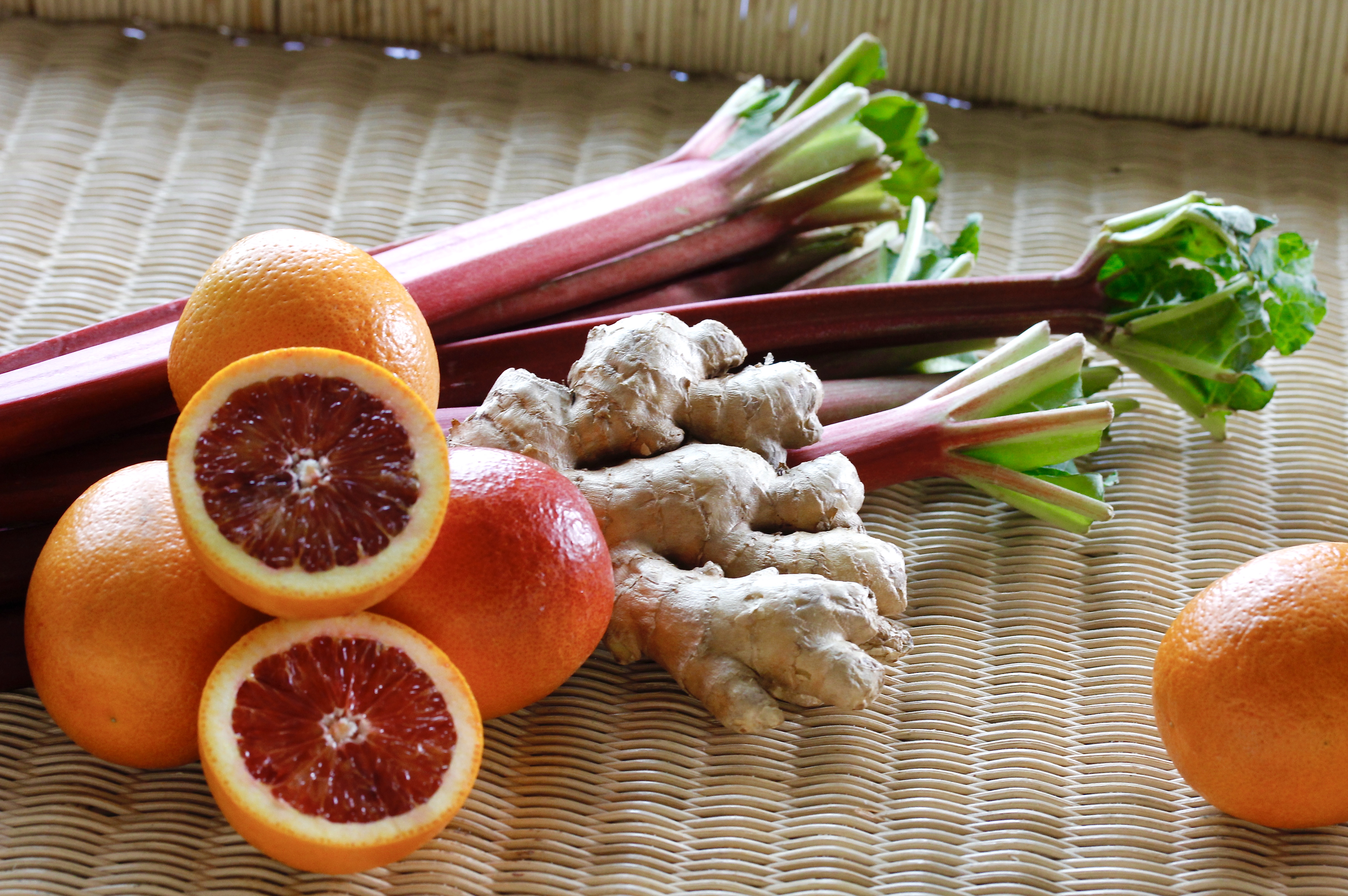 Sometimes things just work out. I found blood oranges and fresh rhubarb at the market and it gave me the perfect opportunity to try a recipe I've been hanging on to for years, in the hope that one day rhubarb and blood oranges would be available at the same time of year. And voila! A sweet, tart confection for those of us who like their sugar in healthier, manageable doses. The sweet oranges complement the rhubarb perfectly; not too sweet but not too tart. If you're looking for a perfect wedge-shaped piece of pie that stands up proudly on the plate, you will be disappointed. This is more like a cobbler that you spoon into a bowl and eat with spoon – comfortable, casual, and soooo good!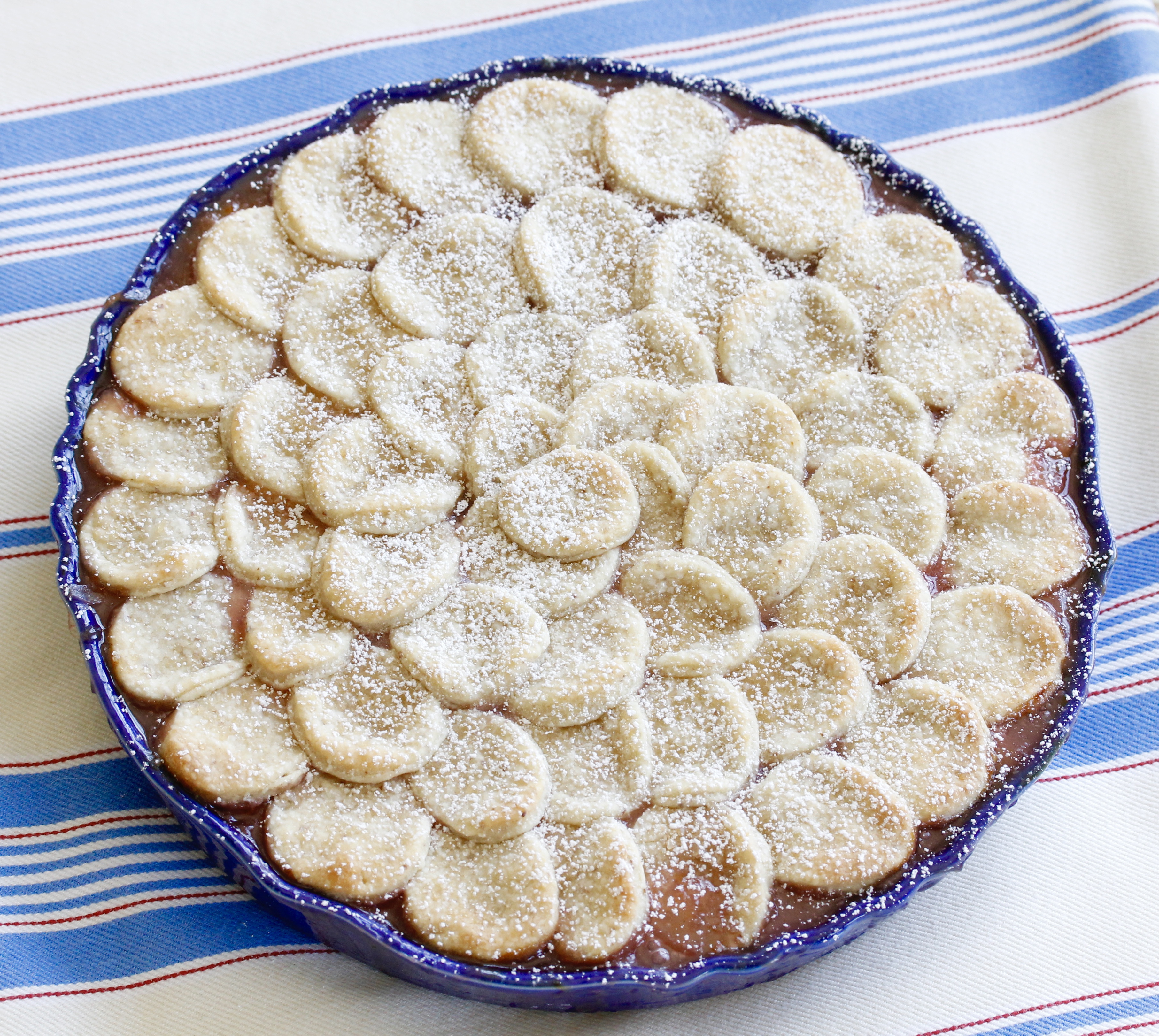 RHUBARB AND BLOOD ORANGE PIE
Adapted from a recipe in Country Life magazine
Serves: 8
Prep time: one hour for dough to cool, 40 minutes to assemble and bake

Ingredients
For the pastry dough:
1 ½ cups flour
¼ cup almond flour
½ teaspoon baking powder
2 teaspoons ground ginger
¼ cup sugar
¾ cup unsalted butter, cut into cubes, cold
¼ cup water

For the fruit mixture:

¼ cup unsalted butter
2 blood oranges, plus zest from both
1 ½ pounds rhubarb, cleaned and cut into 1-inch pieces
1 teaspoon fresh ginger, finely grated
¼ cup preserved ginger, thinly sliced
1 1/8 cup sugar
¼ cup brown sugar for sprinkling on top
Crème fraiche or whipped cream for garnish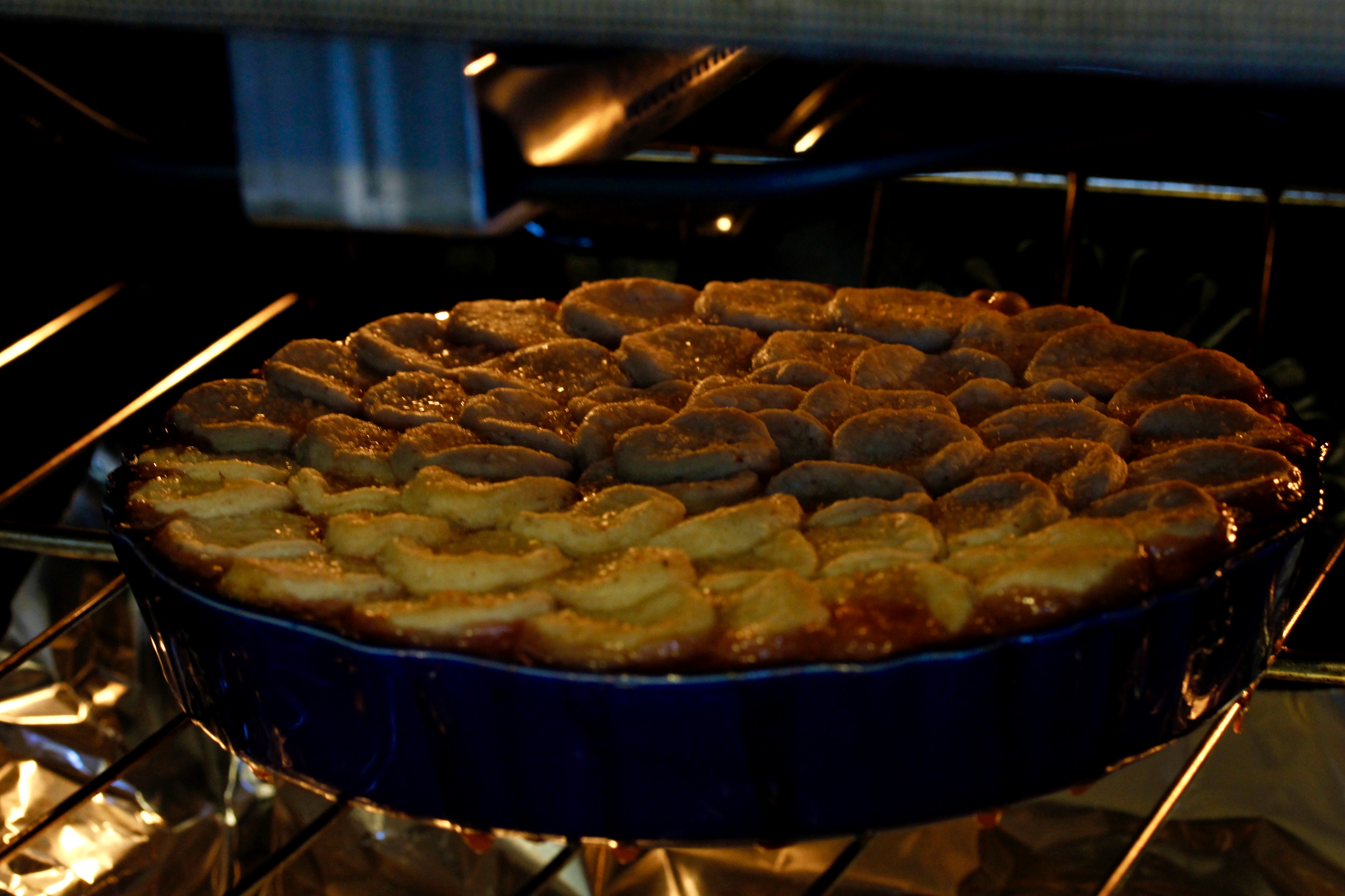 Directions
To make the pastry, add the butter to the flour, almond flour, baking powder, sugar and ground ginger in a food processor and pulse until pieces are pea-sized.
Add water until dough is formed. Wrap in plastic wrap and cool in refrigerator for an hour.
In a large saucepan, cook the rhubarb with butter, orange zest of one orange and sugar until soft. Set aside in refrigerator to cool.
Preheat the oven to 350 degrees.
Add rhubarb, preserved ginger and slices of blood orange to the bottom of a pie pan. Cut cooled pastry into small shapes and place on top of the fruit mixture, enough to cover the top of the pie.
Sprinkle brown sugar on top and bake for 25 minutes or until top is browned. Serve warm with crème fraiche or whipped cream, or ginger ice cream.