For the Pâte Brisée:
Adapted from a recipe by former White House Chef Roland Mesnier
Serves: makes the dough for one 12-inch galette
Prep time: one hour forty minutes plus at least one hour to refrigerate dough
Ingredients
3 cups flour
1 cup unsalted butter, chilled and cut into small pieces
½ cup water
1 teaspoon salt
1 egg
3 egg yolks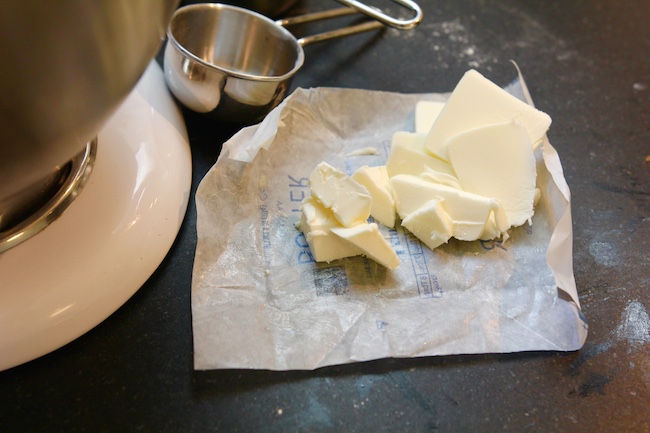 Directions
Mix together salt and one tablespoon of water in an electric mixer.
 Add flour and butter, and mix on low until mixture it gritty.
 Add the egg and egg yolks, one at a time, and then add remaining water.
 Mix until dough comes together, no more than two minutes.
Turn dough onto a floured board and press dough into a 6-8 inch disk.
 Wrap in plastic wrap and put in refrigerator for at least one hour.  (Dough should keep for several days.)
For the filling:
Adapted from a 1978 Gourmet Magazine recipe.
Serves: 6-8
Prep time: one hour
Ingredients
Two pounds of plums, pitted and sliced but not peeled (can be assorted or one type of plum)
3 tablespoons ground almonds
3 tablespoons butter, chilled and cut into small pieces
½ cup sugar plus ¼ cup sugar for sprinkling on top of plums
2 tablespoons flour
3 tablespoons of plum or apricot preserves, strained and heated in a small saucepan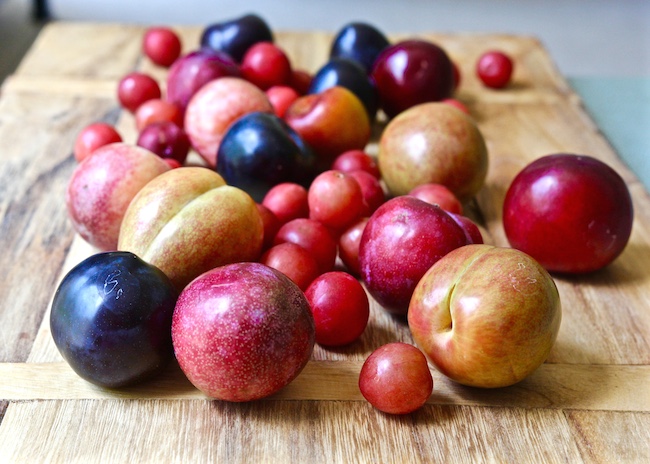 Directions
Take the Pâte Brisée and roll out in a large circle on a floured board.
In a large bowl, combine ½ cup sugar, ground almonds, and flour, and spread almond mixture across bottom of pastry dough. 
Arrange plum wedges on top, leaving at least two inches of dough open along the outside, and dot plums with small pieces of butter.

Sprinkle plums with remaining ¼ cup sugar.
 Fold edges over the plums to create a two-inch border. 
With a pastry brush, brush the turned over part of the crust with the strained preserves.
Bake in 400 degree oven for 45-50 minutes.
 Allow to cool somewhat before cutting, and garnish with whipped cream or vanilla ice cream.