Can you imagine a Superbowl without salsa and chips? I definitely can't, and that's why I'm so excited to have Matt Wendel's dry-roasted Ancho Chili Salsa recipe to share today. If you read America's Table regularly, you know that Matt worked for President George W. Bush and Mrs. Bush at Camp David, as well as at the Bush ranch in Texas, and he is a wizard of Tex-Mex cooking. For Tex-Mex Thursday (and Superbowl Sunday!) here's what Matt has to say:
 This salsa recipe that I developed was so popular at the Texas ranch and Camp David that I made a batch or two every time we visited. I always had fresh salsa in the fridge and used it on everything from grilled chicken to fish tacos.  I even used to on occasion as a base for tortilla soup. What made it so versatile is the deep rich flavor. Each batch of salsa has subtle differences because of the combination of dried chilies that I tried. Experiment with it and enjoy!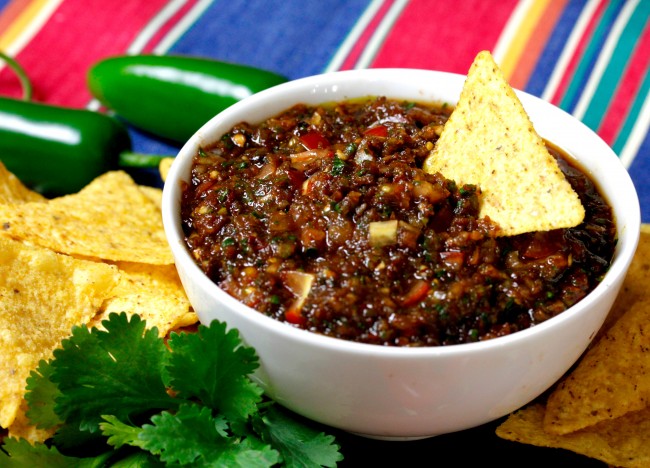 Prairie Chapel Ranch Roasted Ancho Chili Salsa
Prep time: 15 min 
Ready in: 15 min 
Ingredients
1 small white onion, halved
4-5 medium tomatoes, halved
2-3 cloves garlic, depending on preference
1 small bunch cilantro, or just less than 1/2 cup of cilantro
1-2 jalapeno peppers, seeded
2-3 dried ancho peppers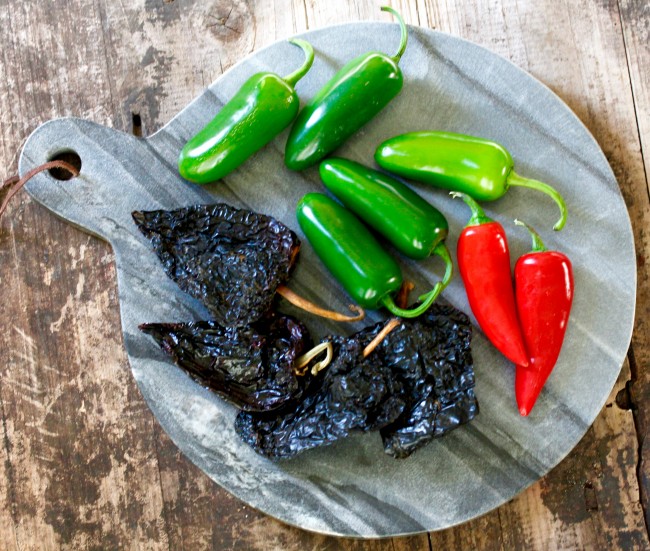 Directions
In a hot skillet, dry roast the ancho peppers for about two minutes on each side.
The peppers should start to release their flavor.
Place in medium bowl and cover with hot water until the peppers are soft.
This should take about five minutes. Once ancho peppers are soft, remove the stem and seeds.
Place all ingredients in a food processor and blend together until mixed well. Salt to taste.
You will now have a beautiful deep red and earthy salsa.
Note: Because of its rich earthy flavor, this salsa is perfect served on grilled chicken or fish. This salsa is so versatile because you can adjust any of the ingredients to your liking. You can also experiment with different dried peppers that are available in your area. You will find the dried peppers at most major grocery stores or online.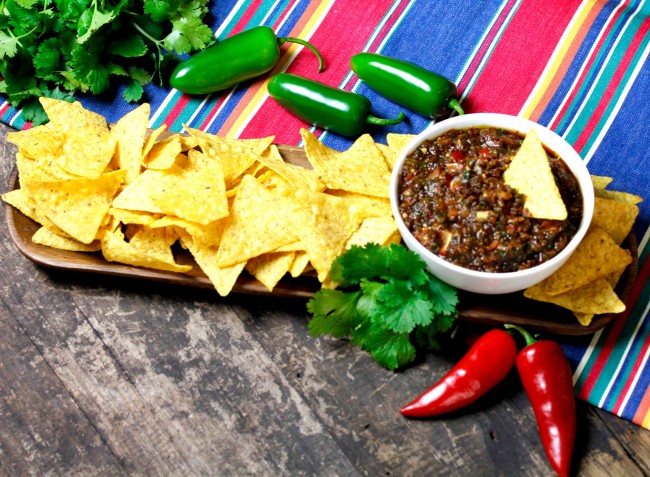 For added flavor, dry roast or char the tomatoes, garlic, onion, and jalapeño peppers.