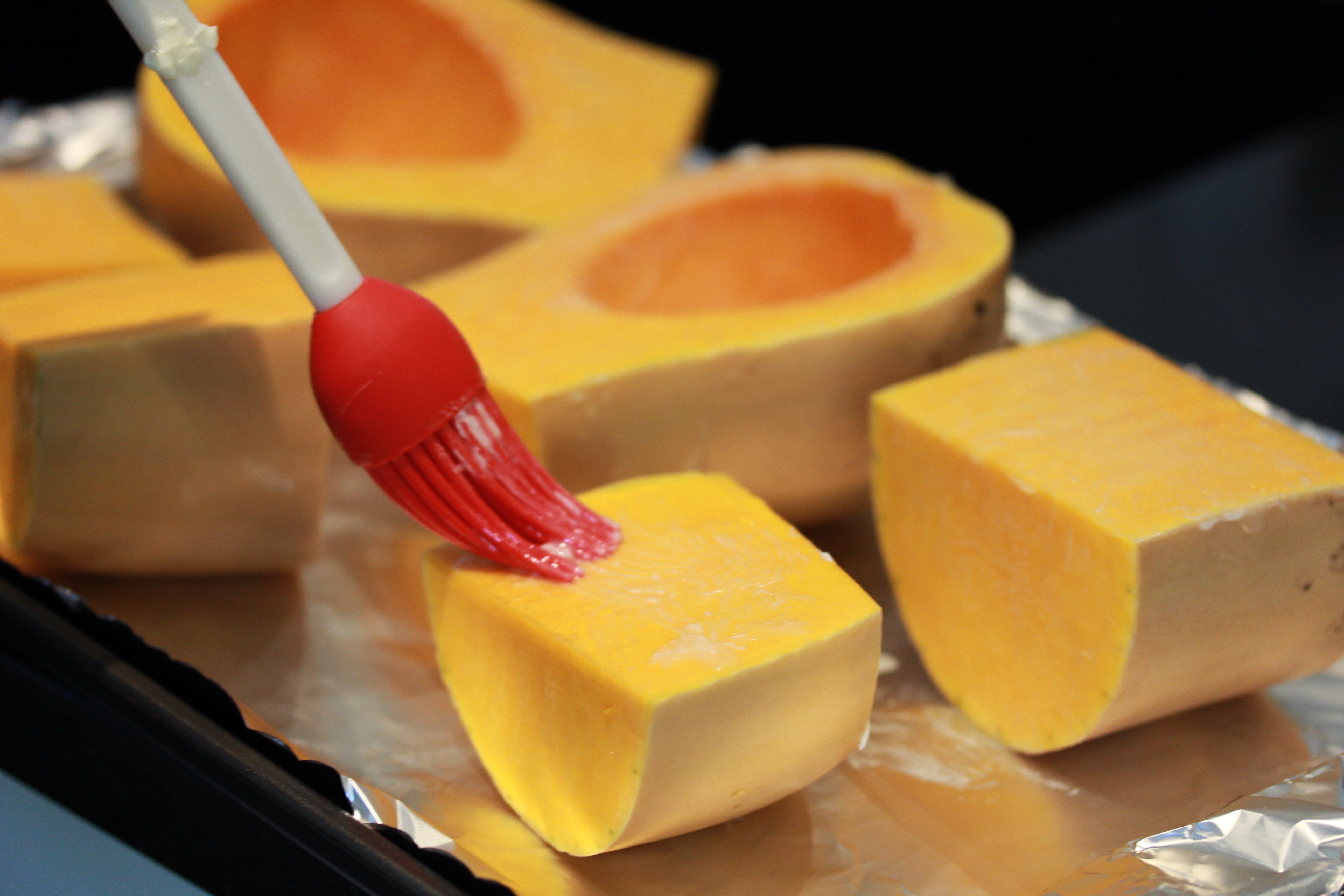 This is a decadent autumn soup very similar to one we used to serve at the White House. It was so good that people would scrape their bowls to finish it. I like soups for a first course in the fall and winter, in small cream-colored soup bowls. The smaller, handled bowls hold just enough to whet the appetite for the rest of the meal, and it's a simple and comforting beginning. It would make a great starter for a Thanksgiving dinner, if you serve your meal in courses.
As my family turns more and more to meatless meals, substantial soups like this have become part of the regular dinner rotation. With a side salad you can certainly make a meal of it, without a bread accompaniment. The squash is richly flavorful and smells divine, and the mini-dollop of lime cream is a tangy jolt of citrus to balance things out. Enjoy!
Butternut Squash Soup with Lime Cream
Serves: 6
Prep time: 1 hour
Ingredients
1 4-5 pound butternut squash
1 onion, chopped
1 teaspoon curry powder
1 quart chicken stock
3 tablespoons butter or olive oil, plus more olive oil for roasting the squash
½ cup maple syrup
½ cup cream
1 tablespoon salt
½ teaspoon white pepper

For the lime cream:

½ cup whipping cream
zest and juice of one lime
1 teaspoon sugar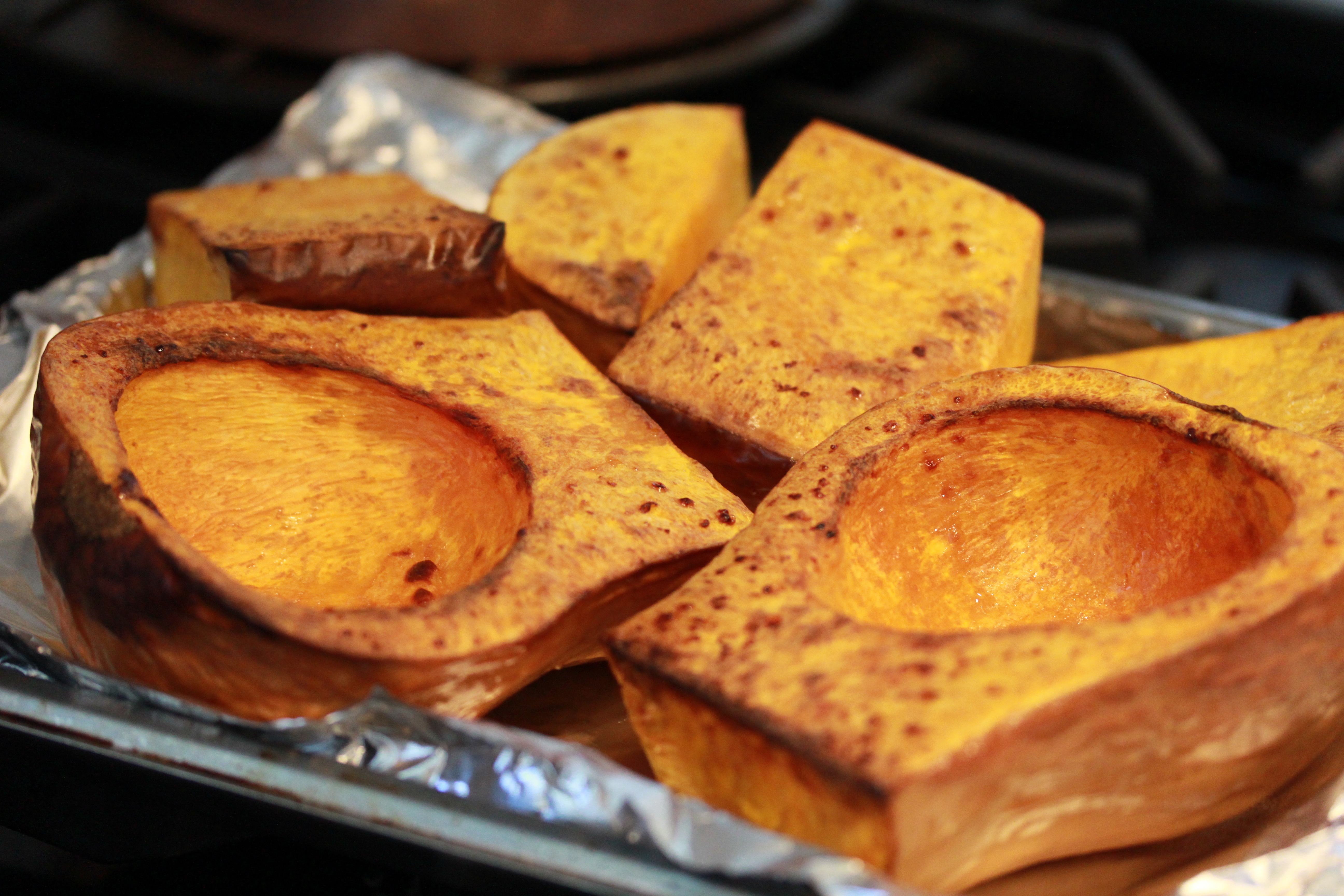 Directions
Cut squash into six large pieces. Scrape seeds out and discard.
Brush with melted butter or olive oil at 375 degrees for 20 minutes. Let cool and peel.
In a heavy-bottomed pan, melt butter and sauté onions until wilted.
Add curry and stir, making sure not to burn.
Add squash and chicken stock.
Let soup simmer, season with salt and pepper.
Add in maple syrup and remove from heat. Puree soup in food processor, or with a hand processor.
Add cream and return to stove to heat.

For lime cream:

Whip cream and sugar until firm.
Add lime juice and whip again until soft peaks form. Gently fold in lemon zest.
To serve, pour soup into bowl and top with a dollop of cream.