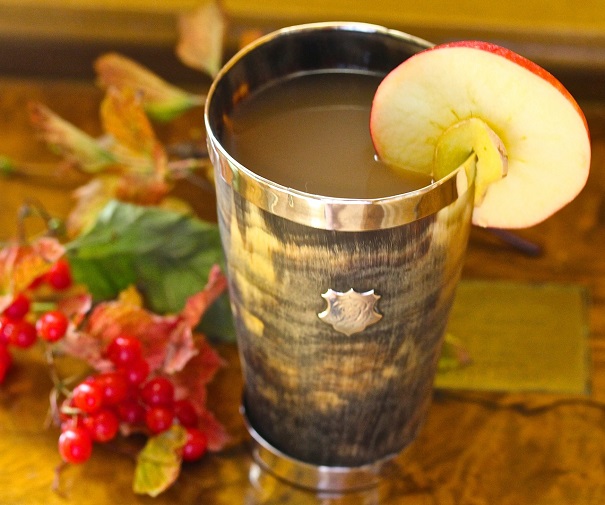 What's better than sitting around on a frosty evening with a nice hot apple-y drink to warm the cockles of your heart? I use ginger liqueur in cakes and breads, but it's especially fab in a bracing cold-weather toddy. If you're feeling sniffly at all, it's like the best-tasting liquid cough drop you've ever had, ushering you off to a deep and dreamless sleep. Hot apple cider with a dash of cinnamon and some grated fresh ginger are easy to pull together – and what a thoughtful surprise to find in a thermos packed for an afternoon at the big game. You're going to love it!
GINGER HOT TODDY
Serves: 1
Prep time: ten minutes

Ingredients
6 ounces apple cider
1 shot of Domaine de Canton French Ginger liqueur
1 teaspoon grated fresh ginger, or more to taste
Sprinkle of cinnamon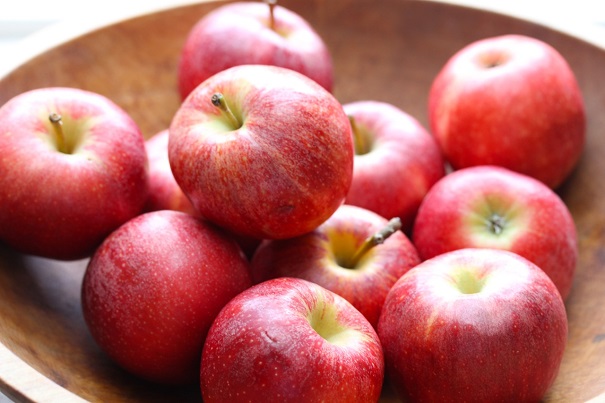 Directions
For garnish: cut a thin slice of apple and a thin slice of ginger root.
Make a cut in the apple and ginger slices from the center of the slice to the outer edge of the fruit/root, and slip over the rim of the cup.