I'm a lazy cook. I like recipes with fewer ingredients that aren't too complicated, especially foods that are adaptable for different kinds of meals. This mushroom soup can be an elegant starter (wonderful for a Thanksgiving dinner if you're already thinking about the holidays) or a substantial entree with the addition of wild rice. You might see this on a menu and think, 'Mushroom soup – meh.' But it's rich and nourishing, and with the addition of caraway rye crackers (also a recipe with a couple of ingredients that takes almost no time to make,) it will soon become a regular in your soup rotation menu. The crackers are crisp, with huge flavor, and you can cut them out in any shape with a clever cookie cutter to make them even more appealing.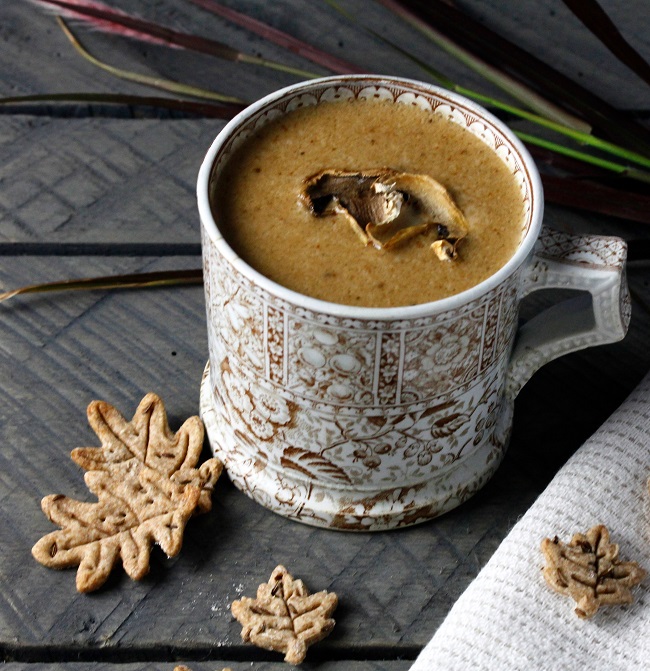 Wild Rice and Mushroom Soup
Serves: 6 for a first course, 4 for a main course
Prep time: one hour

Ingredients
½ of a large red onion, thinly sliced
2 peeled whole roasted garlic cloves
3 cups heavy cream
1 cup half and half
1 tablespoon plus one teaspoon balsamic vinegar
2 teaspoons sherry vinegar
2 tablespoons butter
1 tablespoon sugar
2 tablespoons dried porcini mushroom powder (you can buy the powdered mushroom, or buy dried porcini mushrooms and process into powder form in the food processor.)
5 large sliced button mushrooms
salt and pepper to taste
2 cups wild rice, cooked (if you're making this soup as a main course)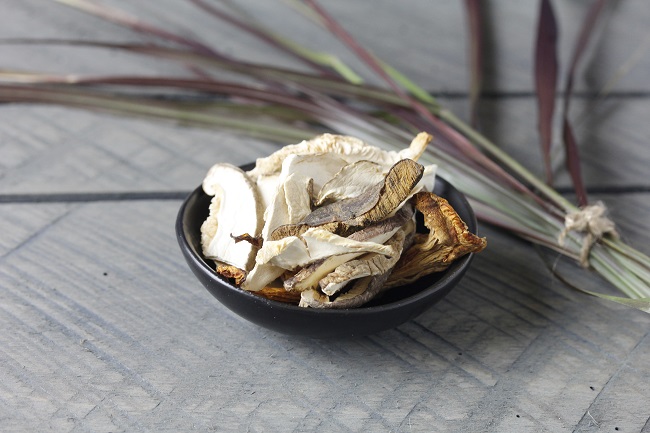 Directions
Preheat oven to 350 degrees, and heat the sliced mushrooms for twenty minutes to dry them out.
In a large soup pot, heat the butter on medium heat and add the onion and garlic.
Add sugar and allow onions and garlic to caramelize.
Add balsamic and sherry vinegars and reduce heat, allowing mixture to cook down to a syrupy consistency.
Add dried mushrooms to the soup pot, and then add cream and half and half.
Cook on low heat for thirty minutes.
Remove from heat and blend in food processor or with hand blender until smooth.
Strain mixture through a sieve and season with salt and pepper.
Stir in the dried mushroom powder and serve.
To make a more substantial soup: stir in a half cup of heated, cooked wild rice just before serving.

Caraway Rye Crackers
Serves: makes 30-50 crackers, depending upon the size cracker you prefer
Prep time: 30 minutes

Ingredients
1 ½ cups rye flour
½ cup water
1 teaspoon sea salt, plus additional salt for sprinkling on top of crackers
1 teaspoon sugar
2 tablespoons olive oil
1 tablespoon caraway seeds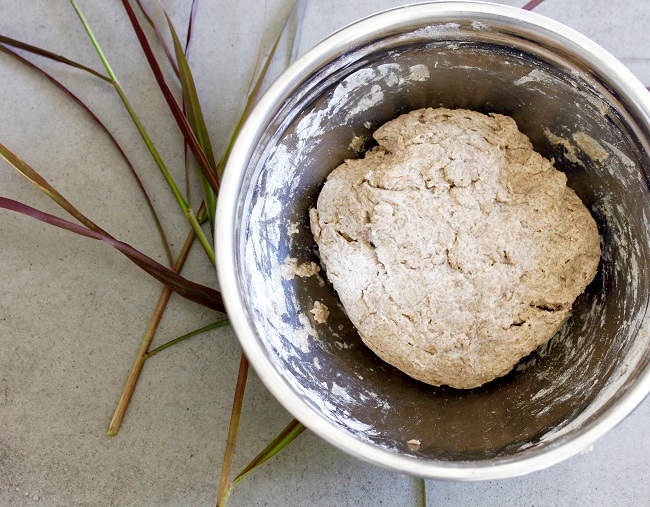 Directions
Preheat oven to 450 degrees.
In a mixing bowl, mix together flour, salt and sugar.
Add oil and water and stir until it makes a sticky dough.
Cut the dough into two pieces, and set one aside as you roll out the other on a floured surface.
Add rye flour as needed so dough won't stick to the rolling pin, and roll dough to a 1/8-inch thickness.
Lightly brush the dough with a little water, using a pastry brush to coat the surface of the cracker – very lightly! Sprinkle with salt and caraway seed.
With a sharp knife, cut dough into the size crackers you prefer; you can use cookie cutters, or cut them into long strips, short rectangles – whatever suits your fancy.
Put crackers on a Silpat-covered sheet and poke each of them with a fork, to prevent them from puffing up during the baking process.
Bake 12 minutes, or until edges are browned, allow them to cool completely, and store in an airtight container. Crackers will keep for up to five days, and they will become crisper with each passing day.