Everyone loves s'mores, and there are as many versions of this beloved American outdoor classic as the dessert-minded can imagine. This one combines two of my favorite things – a chocolate pecan turtle and a s'more – into a chewy, gooey, mouthwateringly delicious campfire treat.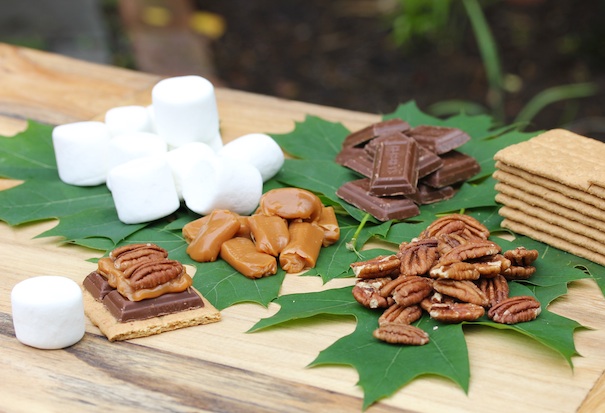 The warmth of the freshly-toasted marshmallow melts the caramels in a way that is irresistible. Need I say more?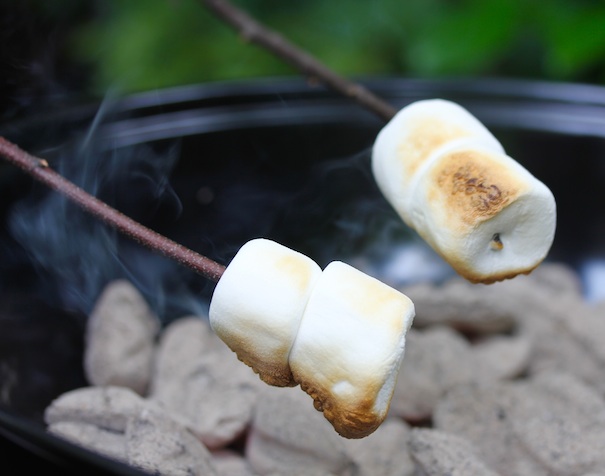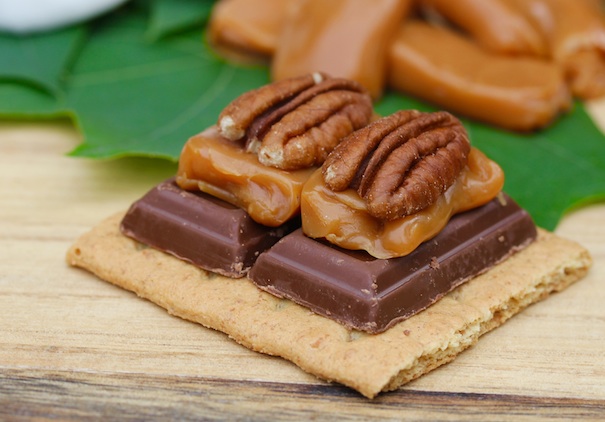 Turtle S'mores
Serves: 6-8
Prep time: 10 minutes plus toasting time

Ingredients
1 bag marshmallows
6 of your favorite chocolate bars (we only use Hersey's for s'mores!)
1 bag Werther's chewy caramels
1 box graham crackers
4 ounces of whole pecans
Directions
On half of a graham cracker, pile chocolate, caramel and pecans, and set aside.
Toast two marshmallows over an open fire or grill.
Slide marshmallows on top of pecans and top with other half of the graham cracker.
Eat immediately.