Hot breakfast cereals are back, and when you find a recipe that can be made days ahead of time and kept in the fridge to be microwaved as needed, it's a keeper. I first had this oatmeal/quinoa mix at Malibu Farms, and while I've changed the proportion of oatmeal to quinoa to get a nice thick morning porridge, the treats you can load on top are what make this your own private breakfast nirvana. Don't be afraid to mix it up – coconut milk, flax seeds, maple syrup, hazelnuts, loads of fresh fruit – it's all good. (My personal favorite is all of the above.) This is a whole different experience from the lumpy hot cereal I ate growing up (sorry, Mom!) and more like a hot and healthy breakfast sundae. Enjoy!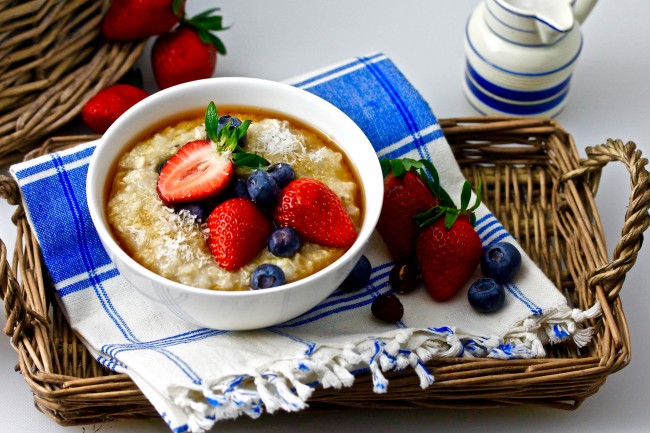 Adapted from the Malibu Farms Cookbook
Serves: 8
Prep time: 25 minutes

Ingredients
1 ½ cups old fashioned rolled oats
1 cup quinoa, well-washed
8 cups water
1 teaspoon salt
fresh fruit, nuts, flax seeds, shredded coconut, maple syrup and coconut milk for flavor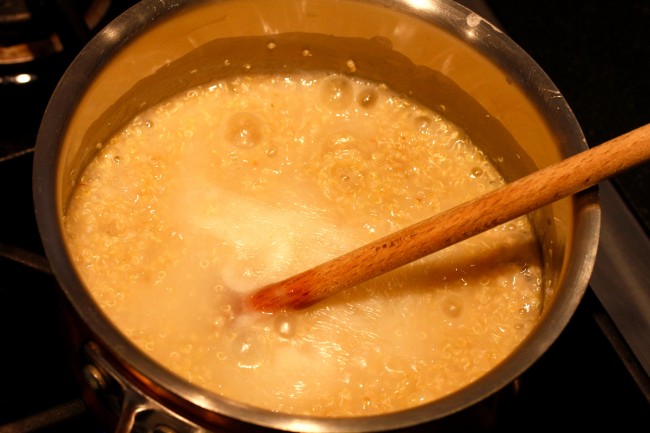 Directions
In a large saucepan combine quinoa, oats and salt.
Add water and simmer for 20 minutes, until the cereal is thick.
Serve with your favorite combination of fruits, nuts, seeds, maple syrup, and coconut milk for flavor.