YEAST BISCUITS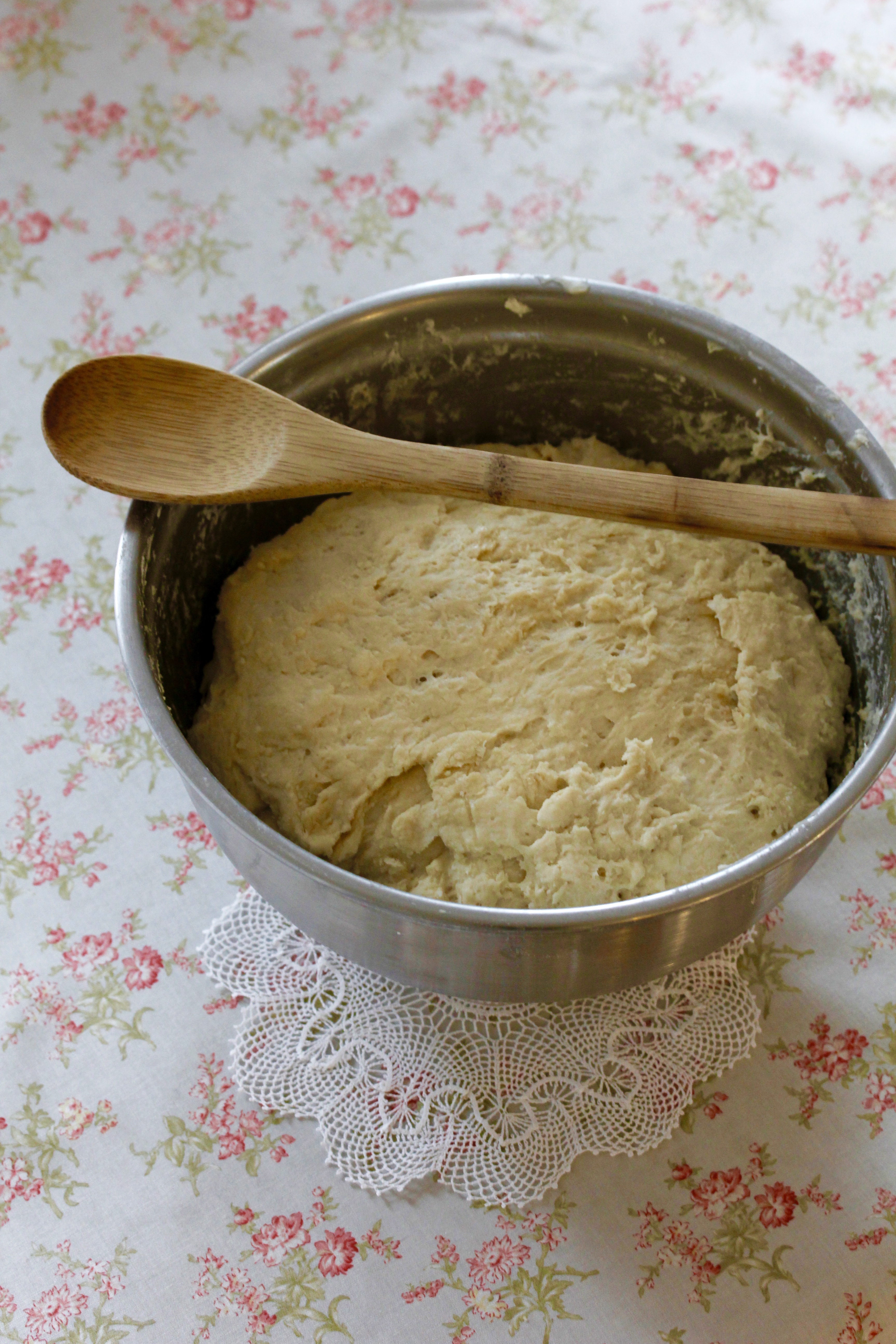 These lovely, light yeast biscuits are a memory from the first and only time I met my Great Grandmother Rogers. She made fried chicken and biscuits in honor of our visit (I still have the recipe in her slightly wobbly handwriting), and they were a revelation. I was six, and the whole experience was wonderful – to meet a total stranger who was a family member, and so loving and kind as she welcomed us into her little house outside Atlanta. She let me help mix the batter, which I thought was especially fun, and watch as she fried the chicken – chatting the whole time she cooked. These were family favorites she'd been making all her life; cooking was as simple as breathing to her.
This recipe is frequently referred to as an 'angel biscuit' because it are so light, but I didn't know that when I was six. I just thought they were the best biscuit I'd ever eaten. I filled some with ham, melted cheddar cheese, and walnuts, and roast beef with tomatoes and horseradish sauce. And I made a few sweet ones, with rose petal jelly and English hunt marmalade, but really they only need a pat of butter to be angelically wonderful.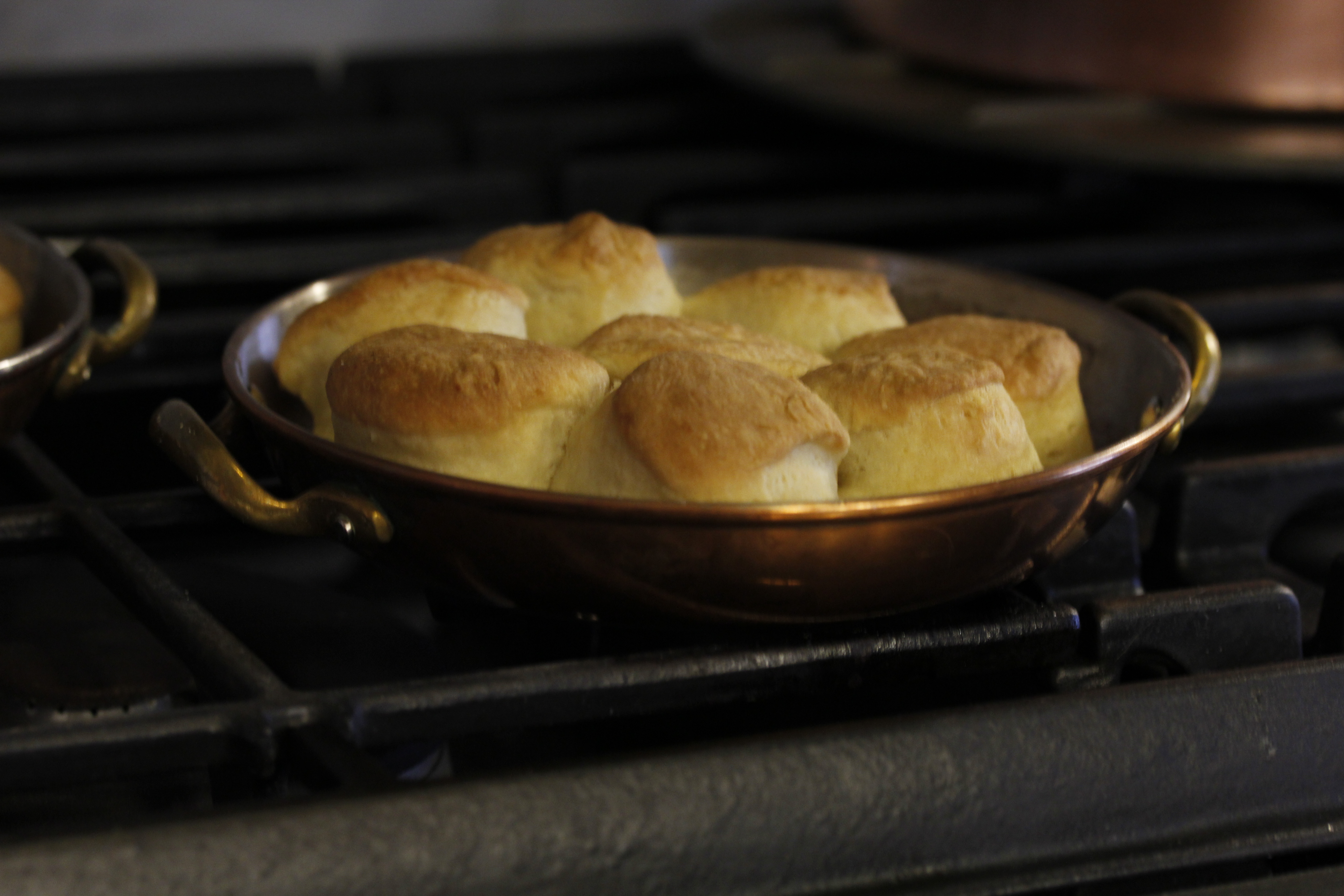 Yeast Biscuits
Serves: makes 2 dozen
Prep time: 30 minutes plus two hours for dough to rise
Ingredients
1 package (1/4 ounce) active dry yeast
½ cup warm water
1 teaspoon sugar
5 cups flour
5 teaspoons baking powder
3 tablespoons sugar
1 teaspoon baking soda
1 teaspoon salt
½ cup cold butter, cut in small pieces
2 cup buttermilk
½ cup shortening, cut in small pieces
¼ cup butter, melted
Parchment paper for lining paper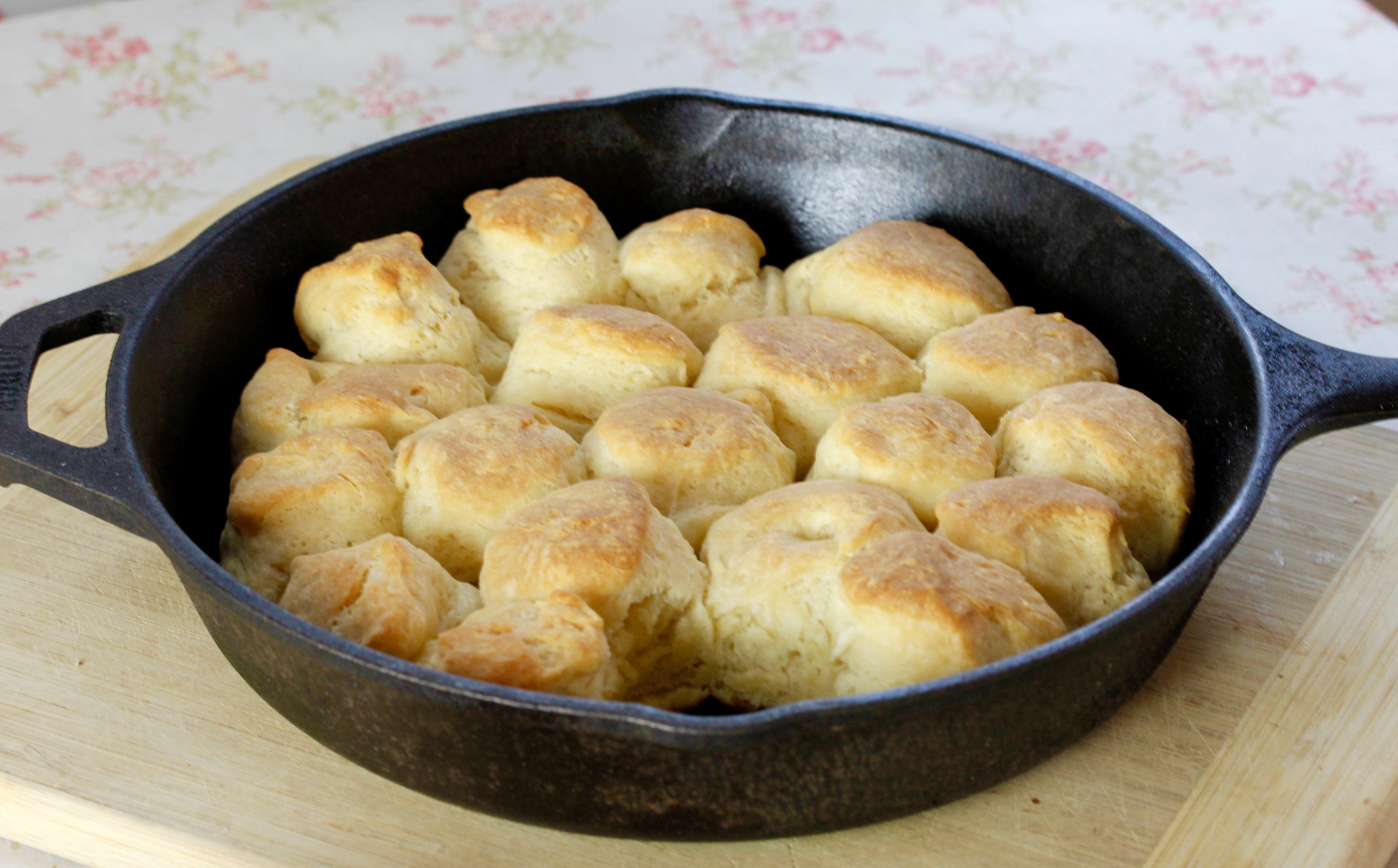 Directions
Mix together yeast and sugar in warm water and allow to stand five minutes.
In a large bowl, mix together flour, 3 T. sugar, salt, baking soda and baking powder. Work butter and shortening into flour mixture until it forms a crumbly dough. Add yeast and buttermilk, stirring just until ingredients are combined. Cover with a cloth and chill for at least two hours.
Preheat oven to 400 degrees. Turn dough onto floured surface and knead lightly. Roll into a circle that is ¾ inch thick and cut with a 2" cutter. Reroll remaining dough and cut into rounds until all of the dough is used.
Place biscuits on a lined baking sheet or pan and brush with melted butter. Bake 15 minutes until golden brown and serve.